Blog Home
The Beginner's Guide to World Revenues, Foreign Sales, and Senior Debt
Learn how shopping your project around the world to secure funding commitments for distribution rights can be a substantial part of your production financing plan.
May 17, 2022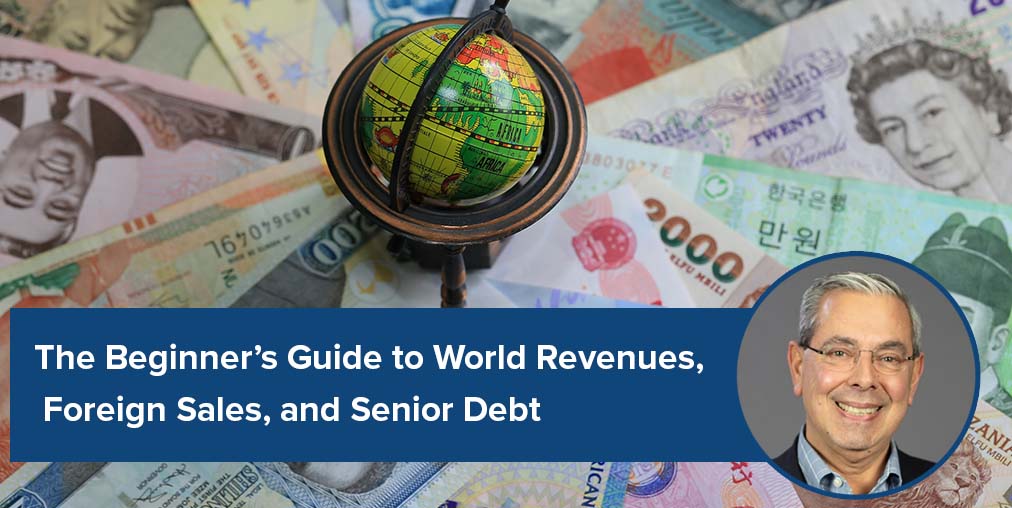 When financing a film project, it is not uncommon to use a blend of funding avenues to complete the financing picture. After you've exhausted the soft money and equity financing available to you, the next course of action may be to explore foreign sales and senior debt. Streamers, however, are changing the landscape of the foreign sales revenue model. Because the value of a project is unknown until it's made, selling a film to multiple distributors based on attachments (e.g., director or principal cast), with the assistance of a sales agent to negotiate the terms, can really help you achieve your financing goals.
Should you choose to sell the rights to your project to a streamer, you may be locked into that contract with a set rate and consequently lose the opportunity to re-negotiate the sale if the project is a success. For instance, say you raise $10 million to make a movie and use it all during production. Usually, streaming platforms pick up worldwide rights in perpetuity, but may not pay you for the total cost of the film. In that case, you could potentially lose out on making any money back if the streaming platform purchases your movie rights at a lesser amount than the budget it took to make the project.
As we'll review later on in this guide, it's important to weigh all the costs and caveats of selling up front to one streamer, versus selling distribution rights through multiple distribution avenues.
Meeting and hiring a sales agent
Before you choose a direction, bring on the help of a reputable sales agent (called "foreign sales agents" for the international market). This person will help you gauge the value of your project on a worldwide basis, and make calculated decisions about selling your project.
Sales agents have relationships with distributors around the world and know what their clients are looking for when purchasing films. They will advise on elements, such as a director or leading actor, which will add value to your project when eventually making the sale.
How do you find a sales agent for your project?
Relationships are key! Most sales agents are looking for star talent, so if you don't have that kind of buzz with your movie, you'll need to start meeting sales agents who connect with you and your projects. A great place to meet reputable sales agents could be at AFM (American Film Market) or the Cannes, Berlin, or Toronto film festivals. You can also browse cinando.com to find the contact information for sales agents and review the projects they have represented.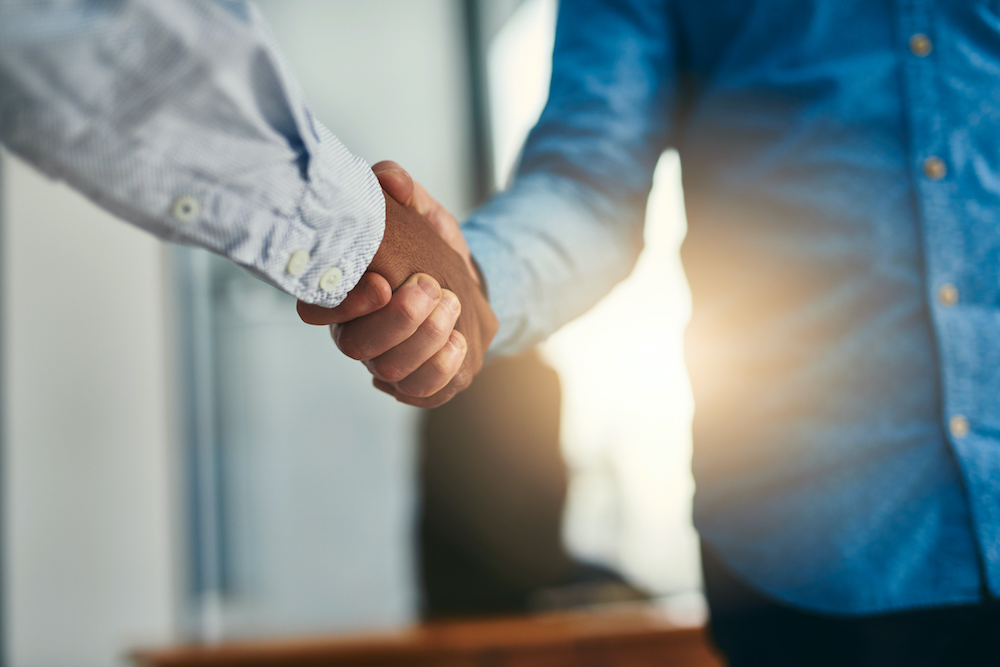 Working with sales agents
Once you nail down the relationship and hire a sales agent for your project, here's what to expect while working with them:
Sales agents are strategic when reaching out to distributors. They typically are going to sell to the territories with a bigger asking price, and can then strategically leverage higher asking prices from other territories. 

Sales agents typically take home between 10%-15% from each sale.

Sales agents might want to see rough footage of your film before working with you on a project.

If you establish a great reltationship with a sales agent (or agents), they may choose to work with you for all of your projects, which greatly helps when negotiating the best deals with distributors.
How to value a project for foreign sales 
Once you start working with a sales agent, they will create a chart of foreign sales estimates before they start selling.
To help you understand how this works, take a look at this example of sales estimates for a $2.5 million dollar movie.
In general, the sales process with an agent will follow these stages:
A producer engages a sales agent who will then shop the project around to different distributors (you don't pay them a fee until they start selling to territories).

The expenses that sales agents spend on selling your project are recouped from the sale, and are usually capped between $50-$75K. This includes meals, cost of a booth, travel, entertainment, etc. This plan is usually mapped out before a contract is signed between the sales agent and the producer.

Sales agents come up with sales estimates. 

You don't want the sales agent to have to call you every time they negotiate with a distributor, so on the sales estimate there is an "Ask" and "Take" column. As long as the pre-sale price comes in between these two numbers, the sales agent doesn't need to call the producer to accept the offer. However, if a distributor calls and offers a minimum guarantee below the range already agreed upon with the producer, the sales agent will have to call the producer to get their approval on the sale. 

Once a sale is made, the producer now has distribution in that territory.

This allows your production access to theaters, streaming platforms, and exclusive arrangements for DVD and Blue Ray sales. 
Taking on Senior Debt (or Gap Financing)
When a distribution deal is signed, the purchase price is called a "minimum guarantee", or MG, and the producer will recieve 10% on signature and 90% on delivery. Because a producer won't receive all those funds up front, it causes a gap in the financing plan, and they may not be able to complete the film unless they pursue an outside lender for the remaining funds.
That's when the producer pursues gap financing (aka senior debt) to raise the remaining funds.
Refer to the last column in the sales estimate example to see the unsold territories; this number represents potential collateral that could be leveraged to raise funds after you've sold the other territories.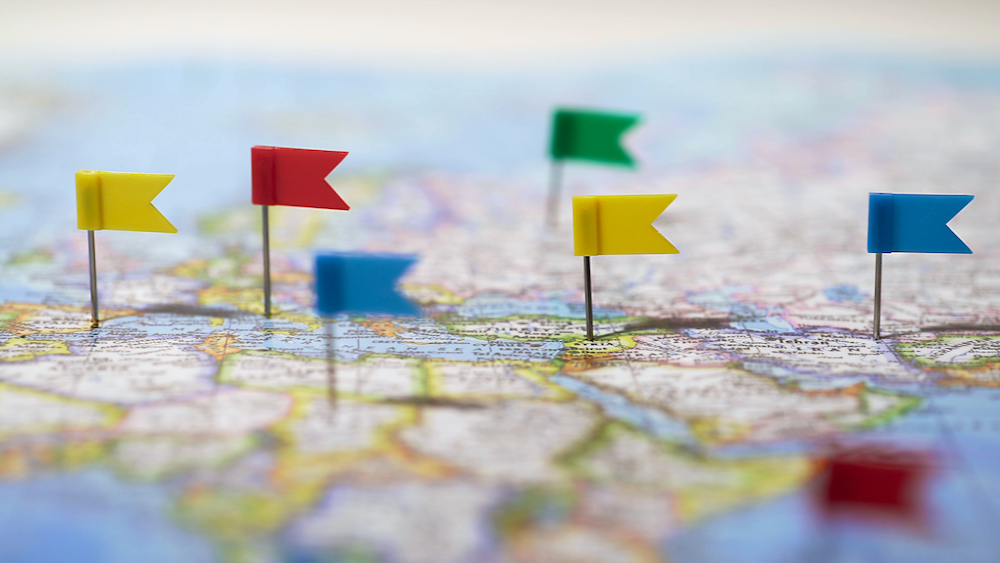 If you sell to a qualified distributor (e.g. a major streaming platform or studio), it's considered bankable paper and you can raise senior debt by presenting your distribution agreement to a lender. As long as that lender has confidence in a reputable distributor, such as HBO or Disney, they might offer you money against that minimum guarantee, typically anywhere from 90-100 cents on the dollar.
Here's what you need to know when signing with a lender for gap financing, using the sales estimate template as an example:
Senior Debt gets paid back first.

You can borrow against what was already sold as well as against the unsold territories.

A lender will ask for 200% coverage of the unsold territories and they can lend up to 30% of the budget.

Lenders will own the contract and lend the money guaranteed, and the producer will typically give up 10% when they sign the loan agreement.

Lenders will work out different agreements for the different distributors, depending on their reputation.

If there is still a shortfall after you've reached the 30% cap with the lender for the gap loan, you can pursue a super gap loan (also known as a Mezzanine loan because it's between senior debt and

equity

in terms of when it gets paid back). Super gap lenders are taking a bigger risk, so the interest is going to be more expensive – typically between 12%-14%, and as high as 30%!

Don't overcollateralize your loan with a lender. Be careful about giving away more than you actually need to, in order to get the money you are trying to borrow. A bank can only lend up to 30% of your budget, so you only need to give them enough unsold territories to properly collateralize the debt. As an alternative to taking out a super gap loan, you could also take your portion of the unsold territories and sell them to raise the remaining funds to reach your financial goal. 
Example: Say your movie doesn't perform well in a certain territory or the sales agent isn't successful in selling to that territory. You can sell some of the unsold territories by going to a foreign film festival. If the audience loves your movie, you have an opportunity to sell it yourself and reap the rewards if you haven't given full control over to a lender.
Finally, be aware that if you fail to pay back a lender, you are damaging your reputation, which may impact your ability to ever sell a film again. The market is small; for example, Fintagehouse and Freeway are the only two collection houses that lenders and banks do business with in Europe.
With the right relationships and realistic budget expectations, every producer has the opportunity to engage a sales agent and pursue selling global distribution rights for their film, regardless of their project's star status. Entertainment Partners is here to advise you on those expectations and ensure they are appropriate and realistic so you are set up for success. EP will also provide lending against minimum guarantees from qualified domestic distributors.
Ready to get started? Reach out to our finance team today to start the conversation. We want to see your project come to life and with a clear plan of action, we are equipped to help you do it!
To learn more about working with sales agents, what lenders look for in a project, and more, watch our Master Series webinar featuring special guests Daisy Stall (EVP and Head of Entertainment Finance, California Bank & Trust), David Oliver (Director, Entertainment Group, CIT Bank) and Tom Ara (Partner & Co-Lead, Sports, Media & Entertainment Finance & Transactions Group, DLA Piper LLP).