PROJECT FINANCING
Bring your vision to life. Financing for every type of production.
Get our industry-leading team of experts to help you secure the financing you need.
Maximize your production budget and cash flow.
From studio blockbusters to indie breakthroughs, budgets are always tight. That's why EP's innovative production financing programs deliver both loans* against anticipated tax credits and loans against minimum guarantees (MGs)—so you can unlock the money you need today. Plus, EP is home to the most experienced team of finance, production incentive, and tax experts in the industry to help you find the best financing for your production.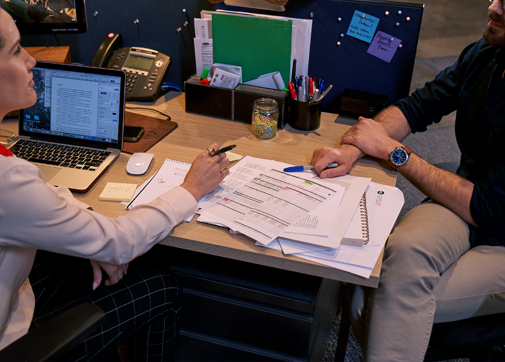 Understand your options. Get expert guidance. Enjoy easy closing.
Get a financing partner with the expertise to quickly evaluate your needs, review your options, and help you secure the funding you need.

Put your tax incentives to work right away with EP's industry-leading loans against anticipated tax credits and loans against minimum guarantees.

Get competitive pricing to banks and enjoy an easy, efficient closing process to maximize the cash available to your production team.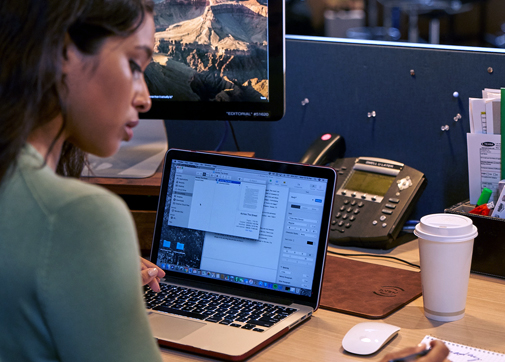 Decades of industry experience. Deep financing knowledge.
Locations change. Two day shoots turn into three. Things happen. We've seen and experienced just about everything, and we can help ensure you have the funds to accomplish your goal.

EP will provide a pro-forma term sheet you can use to help secure a loan and/or commitment from investors.

No one in the industry can match EP's level of expertise, network of industry relationships, and commitment to your project—we're with you every step of the way and can help alleviate the administration and "busy work" of production financing.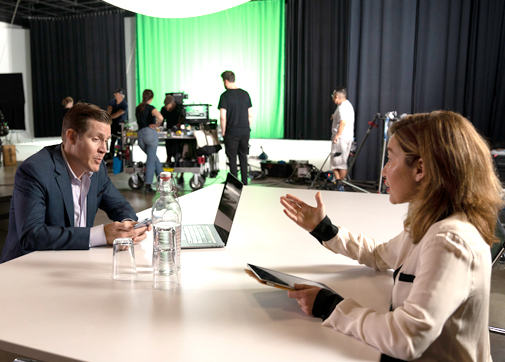 Leverage EP's industry-leading network and relationships
Leverage EP's industry-leading connections and relationships with film offices, auditors, and state revenue departments to find the best financing options for your production.

Our experts understand the complexity of the industry and will work closely with you to help meet pressing timelines and delivery dates.

Whether it's through your tax credit incentives or minimum guarantee dollars, Entertainment Partners will help you access the funds you need to bring your vision to life.
Testimonials
"Know what they're doing, not just payroll but residuals, stunt player insurance, guilds, and prices are competitive. Nice people too."
Graham J.
Production Executive
"Nothing has ever been wrong. Other payroll services are such a pain. I think the ONE time I needed to call EP, everything was taken care of immediately. Best in the biz right here!"
Brittney B.
Producer
LEARN MORE ABOUT
Minimum Guarantee Financing
Get the funding your production needs today.
Learn more about financing options for your next production!
*Loans made by GEPF, LLC or EP Financial Solutions, LLC, made or arranged pursuant to a California Finance Lenders Law license.