SmartVoucher
Transform your background actor payroll
Revolutionize how you pay background actors on film & TV productions in Canada, the UK and Ireland with EP's secure payment technology.
Learn more about SmartVoucher
Pay background actors quickly, accurately and compliantly with SmartVoucher.
Capture and review times and fees digitally. Eliminate paper processes. Dramatically reduce time on set and overtime costs. Plus, SmartVoucher (known as Chitless in the UK) is fully integrated with EP's Casting Portal.
Digital time capture
Automatic calculations
Quick approvals
Total visibility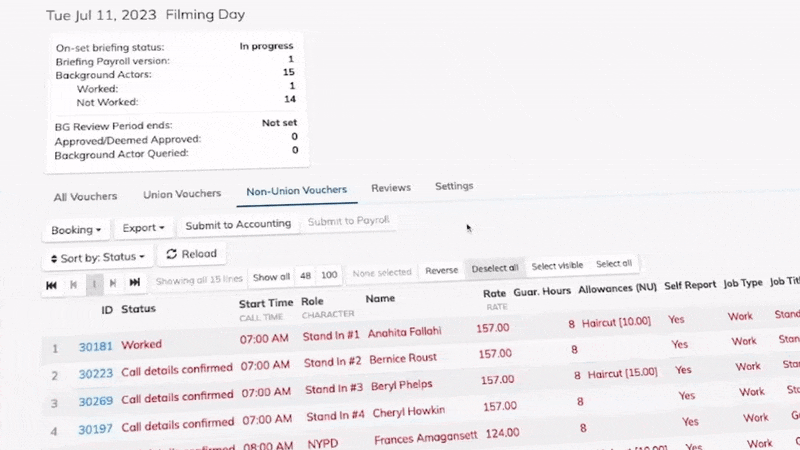 Save time on set.
Sign in and wrap background actors digitally with the click of a button, eliminating the queues, errors and overtime costs.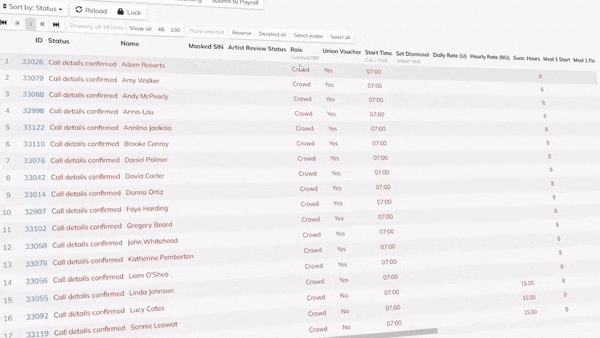 Calculate pay automatically.
On wrap, SmartVoucher calculates hours and wages (including overtime and fees) in line with the relevant union agreement or rate card, saving accounting teams time and reducing errors.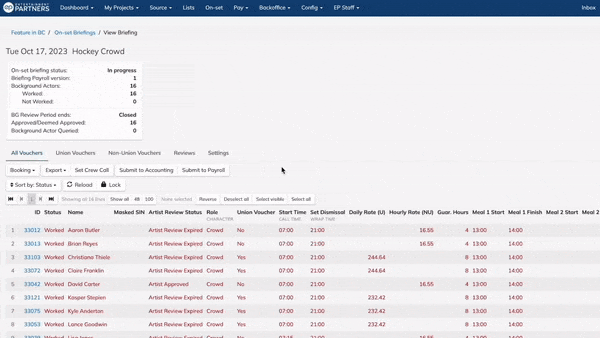 Simplify the payment process. 
Instantly access timecards for approval, speeding up the payment process. Quickly download a complete payroll export for your accounting team, as well as daily crowd and hot cost reports.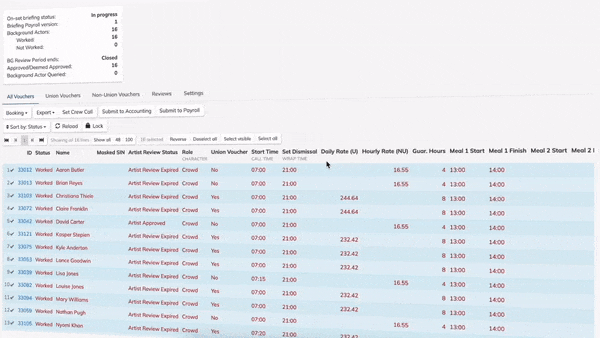 Get total visibility.
Enjoy an end-to-end solution from booking to payment. SmartVoucher is fully integrated with EP's Casting Portal, giving production teams an accurate view of who's been booked – and for what.
0
features, HETV shows and commercials powered by SmartVoucher
$0
average overtime savings on a 3K manday production
0%
less manpower needed to manage background actors on studio productions
Power smarter productions with SmartVoucher
See more of how EP's ground-breaking technology can transform background actor payroll across your productions.  
Contact us