SYNC ON SET
The only Emmy Award-winning digital continuity and money tracking solution.
Discover why productions around the world use SyncOnSet for seamless continuity and collaboration, on and off set.
Get the industry's most advanced digital continuity and money tracking tool.
Break down scripts automatically and add revisions in real-time. Digitally manage costumes, hair and makeup looks, props and set pieces. Work on or offline from any location with the mobile app. SyncOnSet is the first and ONLY digital solution for efficiently managing continuity, inventory, and budgets from prep through wrap, saving valuable time when every second counts.
Maximize efficiency. Save time and money.
Save your crew hours of manual work with automatic script breakdowns and revisions.
Access a wide range of standardized reporting in just a few clicks.
Manage and track your production assets and inventory and keep your entire crew on the same page during every stage of production.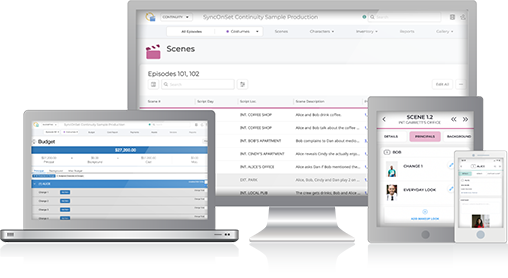 Improve communication. Ensure continuity. Master expenses.
Replace the three-ring binder with contact-free digital collaboration, whether your crew is on set or at remote locations.

Share continuity photos and notes in the cloud for seamless communication, ensuring accurate continuity across every team.

Create budgets and track expenses with a tool built around your script breakdown.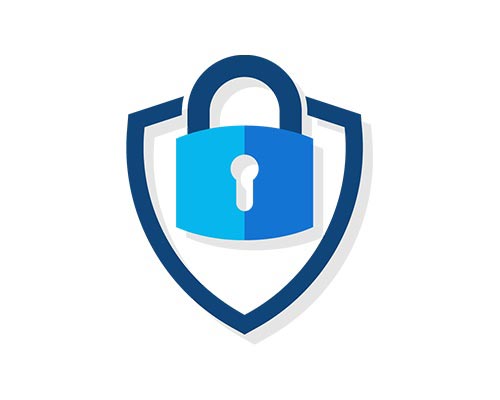 Prevent leaks with military-grade, closed-loop security.
Prevent photos and sensitive production information from leaking with custom PDF watermarking and state-of-the-art encryption.

Control who can access and make changes to data with advanced user permissions.

With SyncOnSet military-grade security, your valuable assets and data are 100% secure and protected from malicious outside sources—both in transit and at rest.
SEE WHAT THEY'RE SAYING ABOUT US
"Know what they're doing, not just payroll but residuals, stunt player insurance, guilds, and prices are competitive. Nice people too."
Graham J.
Production Executive
"Nothing has ever been wrong. Other payroll services are such a pain. I think the ONE time I needed to call EP, everything was taken care of immediately. Best in the biz right here!"
Brittney B.
Producer
Run smoother productions with SyncOnSet.
Smarter collaboration. Better continuity and expense tracking.
Make it happen with SyncOnSet.