SCENECHRONIZE
Your smart, automated digital production office.
The #1 cloud-based, digital solution for secure, cloud-synced collaboration and document and information management.
Real-time production updates. Military-grade security. Script analysis. Automated sides creation. And much more.
Scenechronize is the industry leading cloud-synced solution to organize, manage, and distribute all your production documents and workflows digitally. It's easy to use, enables seamless collaboration, and includes military-grade closed-loop security so your documents are always safe, secure, and easily accessible on any device. Scenechronize has been pressure tested on real-world productions for over a decade including keeping scripts safe and preventing spoilers for all eight seasons of Game of Thrones.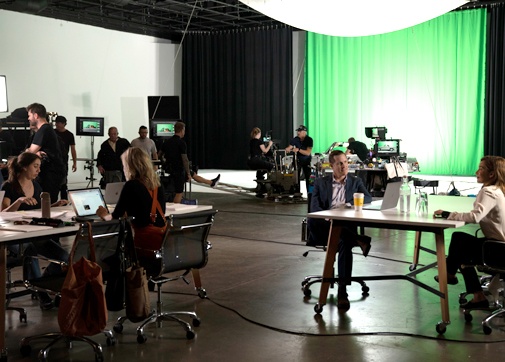 Keep everyone on the same page.
Get the right script sides to the right people with the industry-best sides generation and script analysis solution.

Simplify script breakdowns, call sheets, production schedules, safety memos, location maps, and more.

Generate summary reports including line counts for characters or sets, INT/EXT, and more with the powerful script analysis and comparison tools. Plus, compare reports across script revisions.

Use crew homepage to easily access daily documents, customized so crew members only have access to what they need for their role.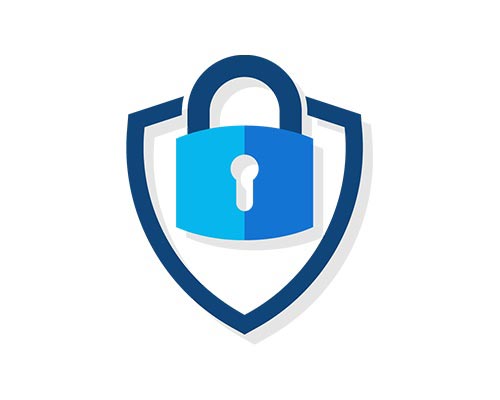 Organize your information in the cloud with military-grade security.
All your documents encrypted both in transit and at rest, so your files are always secure.

Add closed-loop security to files you don't want people to download or share outside of your Scenechronize platform.

Take complete ownership by creating custom PDF watermarking on all your scripts, schedules, pictures, and more.

Fully automated script watermarking can be personalized for each recipient to ensure nobody sees anything they shouldn't.

Create expiring links to limit access to documented viewing and revoke links any time. Track views by username and file to protect documents.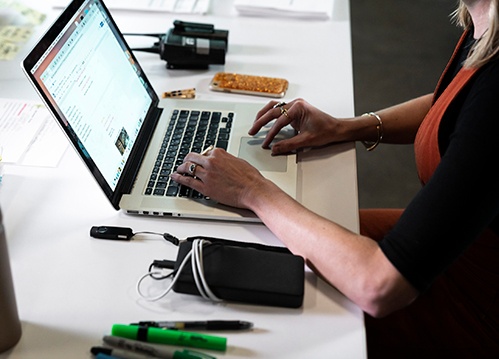 Access your production documents anytime, anywhere, on any device.
Easily store, search, manage, and access everything from your intuitive, cloud-synced Scenechronize dashboard.

Enjoy complete control over user permissions and access to manage who gets access to certain files.

Customize user workflows and archive information to efficiently restart the production office management process for your next project.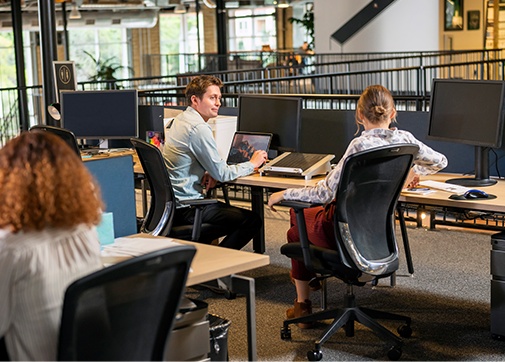 Connect all your Scenechronize projects together with SmartHub.
SmartHub is the industry leading secure solution for studios to view, manage, update, and archive all production documents in an easily searchable platform that both serves as a communication catalog and supports corporate compliance across departments.
SEE WHAT THEY'RE SAYING ABOUT US
"Know what they're doing, not just payroll but residuals, stunt player insurance, guilds, and prices are competitive. Nice people too."
Graham J.
Production Executive
"Nothing has ever been wrong. Other payroll services are such a pain. I think the ONE time I needed to call EP, everything was taken care of immediately. Best in the biz right here!"
Brittney B.
Producer
Securely access, search and share your critical production information anytime, anywhere.
Discover the safe, secure, most-efficient way to manage fast-paced productions.