Blog Home
Pitching and Financing Unscripted Television
Ready to sell your big idea for a reality TV program? This guide will help prepare you for the road ahead.
June 7, 2022
Unscripted TV is on the rise and shows are growing increasingly more niche as plots twist and turn to keep audiences engaged. Following the success of 'Top Chef' and 'The Bachelor', the industry has expanded to new cooking shows like 'Rat in the Kitchen' which adds an element of a mystery dinner party, and 'The Courtship', where dating takes on a 'Bridgerton' flavor as contestants battle to win love in ballgowns and top hats. With the market hot for content and streamers and networks alike looking for the next big hit, how do you get your big idea seen, funded, and into production?
Enthusiasm for your project will certainly help in the pitch process, but it can't necessarily get you into the meeting. That's when cultivating the right relationships through networking will be your key to success. Typically, you will need an entertainment attorney or agent to connect you to financiers. As an alternative, you could also bring an industry professional, such as a rising film director with a modicum of success and a savvy rolodex, on board. Often, film directors who are looking to transition over to TV find their route through unscripted programming, and your project could be just the win-win opportunity for them to secure that showrunner position.
Regardless of the journey you take, once a door opens to pitch your project, you'll need to be ready. Here's how to prepare to get your project made!
Pitching your story
When approaching potential financiers, investors, or anyone who is willing to write you a check, you'll need a detailed Offering Memorandum (OM) to secure the meeting. This is a 12-15 page document that lays out the framework of the who, what, why, and how of your project, and ultimately gives potential financiers the confidence to financially back your project. 
Some of the main questions you'll need to answer in an Offering Memorandum include:
What's the story? 
Do your research and ensure that your concept has an engaged audience with relevant content. Many reality TV shows tend to follow current trends of the day. Does your concept build on a previous show that's already aired, but with a twist? 'The Voice' is a great example. The singing competition launched into the market in the wake of 'American Idol' success, but was able to change the format with a fresh angle, competition for the contestants and the judges, and build on an already established audience.
Who are the creative partners involved?
Build a team of creative partners with connections you can leverage, preferably people who have already worked in the unscripted TV space. Do any of the individuals you have in mind for casting carry a large social media following? This could be a draw for marketing the show. Is your co-producer part of another successful reality show? All these factors will make your project more enticing and build confidence with your financiers.
What is the show similar to?
Financiers and filmmakers alike are always taking a gamble on which shows are going to work and which are not. Whether you're making a feature film or an unscripted TV series, they are all execution dependent, meaning the project's success is dependent on all the components that go into the making of the project. You won't know if it's going to work until AFTER it's made. To alleviate risk, you'll want to compare your project to another show that has already aired, so your financiers can visualize the potential success of your project.
Who are the characters?
When pitching an unscripted show, start with a wish list of who you imagine the characters to be. Try to use visuals to enhance the financiers' response and compare characters from other unscripted shows. Look at real diversity in the people who might be participating, especially in the diversity of personalities to make the show interesting.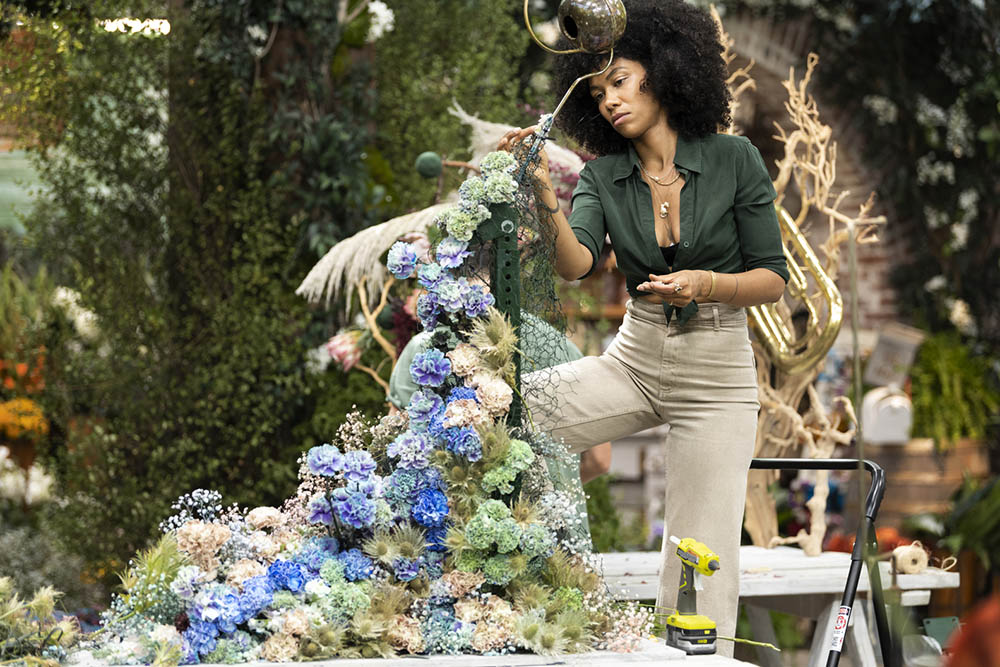 'Full Bloom' contestant Schentell Nunn
In a documentary-style show, everyone has something in common that connects them all together. This can be seen in 'Selling Sunset,' where elite real estate brokers sell properties to affluent home buyers, or in the competition show, 'Full Bloom,' where rising florists aspire to growing their flower businesses. To keep the show interesting within a contained location or the same family, be sure to provide different types of personalities as a key selling point in your pitch.
What's the production plan?
You'll need to know the bare bones of what it will cost to produce the pilot and then make assumptions on costs that can be amortized over the first season. For instance, say you are renting a house for $16,000 as a filming location, and there are eight episodes that are all to be filmed in the space. You can spread out the cost of the rent by allocating equal portions of the total amount to each shooting day over the duration of all the episodes. In this example, the space would cost you $2,000 per episode.
What's the location?
It's important to know where you're going to film. Is it a house? A soundstage? Some jurisdictions don't offer production incentives for unscripted programming, so be sure to do your research on the area you plan to film in first. Pennsylvania offers a tax incentive for unscripted programming, but New York on the other hand, does not. So be sure to check first! You can visit our incentives map to start researching.
What are the marketing opportunities?
Your financiers will want to know the community and hype built into the project already. They may ask about the number of TikTok followers or YouTube subscribers your potential casting line up may have. Today, large social media followings are currency when it comes to marketing a project. Do your research and utilize helpful tools like Nielsen Ratings, a platform that allows you to dig deeper into the audience demographics of specific types of shows. You need to put value on the content that you are about to create. 
This handy Offering Memorandum checklist will help you as you start building out your OM document.
Funding a project: Original vs Licensed
Reality shows are either original programming that's entirely funded and owned by a network, streamer, or other production platform, and are content unique to their library, such as 'Nailed It!' on Netflix, or a licensed project, as in the case of shows like 'Storage Wars' and 'Pawn Stars', which were originally produced by A&E but now air on Peacock. In this scenario, the financiers will pay upfront for a license fee for part of the project, while the producer must raise the deficit financing, which is the difference between the budget and what a broadcaster or streamer is willing to pay. Sometimes it's based on a per episode basis or the overall series budget.
If you've completed a successful pitch and you have financiers who are willing to license part of the project, what's next?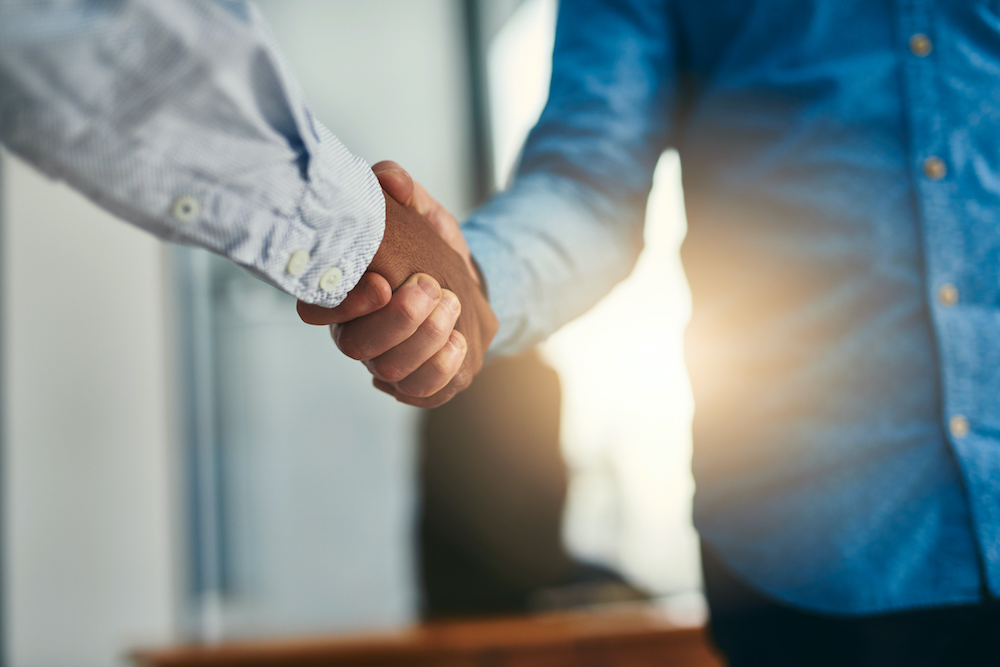 There are multiple ways to raise the remaining funds, but keep in mind that you are giving away part of your project in exchange for financing. So, be aware of who ultimately owns the project after it's picked up.
Questions to ask as you explore funding opportunities: 
What does the revenue stream look like? 

Are you paying the investors back exactly what they contributed? Or are you paying them back at a premium? 

What is the involvement of the broadcaster, streamer, network, or whoever is seeking to pick up your series? 

To what extent will the financier own not only the rights to the project, but also the revenue stream?

What am I giving up in exchange for the financing?
Once you have clear expectations on what you're willing to give away in exchange for project funding, here are some popular routes to take:
1. Create a pilot for financing
You may opt to shoot just the pilot if you haven't been successful in securing financing for the entire show. This allows you to show a more formalized taste of the story and its characters to financiers. Then, based on their response to the pilot, you could be commissioned for additional episodes.
2. Borrow against a tax incentive
One of the easiest ways to secure deficit financing is to shoot the project in a jurisdiction that offers a tax incentive. Then, you can borrow against the incentive to make up for part of the shortfall from qualified lenders, and EP is one of those lenders! Be mindful that the collateral you are giving away in exchange for the funds is aligned with your long-term goals for the projects.
3. Sell unsold territories
Let's say CBS wanted to acquire North American rights to your project; that leaves you the rest of the world to sell! You could produce the content in the US and get the license fee CBS was willing to pay for North American rights. Then, you still have the rest of the world to use as collateral and can create deals with other countries, and hopefully secure an acquisition agreement to acquire the rights for a set number of years. 

Whichever countries you end up pre-selling to, there is a minimum guarantee that the licensee is willing to pay. They usually pay 10% when the agreement is signed and 90% on delivery. If you have enough countries who give you that 10% up front, then you may have enough to make and deliver content until you can collect the remaining money to then go back and pay back investors and bank loans. 
4. Obtain Grants
Your finance plan may involve securing funds from several different soft money avenues, and one of them may include grants which could help you initially make a pilot to get your project off the ground. While grants don't have to be paid back, they do often come with requirements, restrictions, regulations, and reporting obligations, and often require an application for you to share details about you and your project.
Grants are given out from film funds and are based on very specific criteria. Grants can be utilized for development, production, post-production, and distribution, and can offer easy access to funding right away, so long as your project is aligned with the mission of the entity that is backing the film fund. While that may sound doable, a foundation or an organization that provides grants may not be aligned with funding reality programming, unless there is a social cause that's connected with their mission. Do the research and be sure your project is aligned.
Taking the plunge
While unscripted shows are less expensive to produce and growing in popularity, they still require a mapped-out story and production plan for a chance at gaining traction. So, if you have the next big idea, say about a family of trapeze artists, you'll first want to do your homework by putting together a researched Offering Memorandum. Equipped with your story framework and the right connections, you are well on your way to watching your characters flying high to air on reality programming.     
Now you've got the basics for pitching and financing your reality show idea. For an even deeper dive into the world of unscripted television, and how producers find success with their projects, read our recent interview with Kimberly Goodman, producer of popular shows, 'Selling Sunset' and 'Married at First Sight.'