Blog Home
Producing with Purpose
Creative Producer, Kimberly Goodman ('Selling Sunset', 'Project Runway') shares insights on creating unscripted TV and the genre's continued success through the years.
April 27, 2022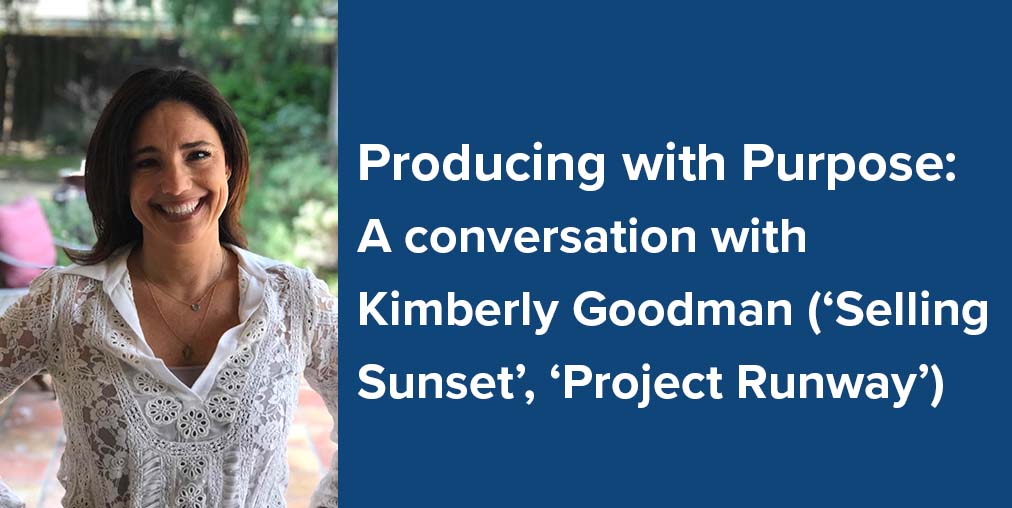 For many of us, watching a good TV show is a chance to escape our everyday lives. For a few hours, we can follow characters through a jungle on a remote island or a mansion in Beverly Hills. But what keeps us tuning in to episode after episode of our favorite reality show?
To better understand unscripted TV and its continued success through the years, Kimberly Goodman shares with us her insider's perspective. Goodman is the producer of popular shows including 'Selling Sunset', 'Love is Blind', 'Married at First Sight', 'Project Runway', 'MasterChef', and the recently launched 'Watch Out For The Big Grrrls' featuring Grammy-award winning singer, songwriter (and flautist!) Lizzo.
Reality has the power to impact, for better or for worse, the contestants on the show and the viewers watching it. Lizzo is using the platform to expand representation for plus-sized dancers, and transform the way dancers are viewed by the industry and the world.
With this mindset shift, Goodman realizes the weight of her role in shaping the perspective of millions, and her aim is to produce with purpose. She finds it especially rewarding when she can guide contestants on their journey by helping them discover their own special story. As she explains, "My hope is to help them come to these 'aha!' moments because I am seeing things in them that they are not seeing in themselves. It is rewarding when I can ask them questions that guide them to grow. If our team of cast members and crew can leave a project all the better, then it makes it all worth it."
Early days of reality shows
Unscripted television first surfaced over 30 years ago, with the introduction of 'Candid Microphone', a radio show in 1947 that soon transitioned over to TV a year later and was renamed Candid Camera. Every episode involved hiding cameras that captured the reactions of people who encountered pranks played on them.
This mixture of people's routines fueled by conflict and stakes gave birth to reality TV and led to MTV's documentary-like series 'The Real World' in 1992. Reality television as it was known then, however, did not break into mainstream programming until around the time of 'Survivor' when more than 50 million viewers tuned in to watch the season finale in 2000.
Significantly less expensive to produce, but still drawing viewership comparable to popular sitcoms of the day, like 'Friends', networks and advertisers saw an opportunity to grow the market. In the 1990's and early 2000's there were just a handful of reality shows; today, a whopping 32% of shows are unscripted, and viewership has continued to grow. During the peak of the pandemic in 2020, networks saw a spike in ratings with shows like 'Tiger King' drawing 64 million viewers and 'Love is Blind' attracting 30 million.
Unscripted television can cost between $100-500K per episode, compared to scripted shows like the 'Mandalorian', which can come in at a hefty $15M per episode. In addition to the smaller budgets, they can also be produced much faster. When the pandemic shutdowns stalled production and schedules fell behind, networks and streamers opted for an increase in unscripted content to fill their production calendars, buying more time for scripted shows to return.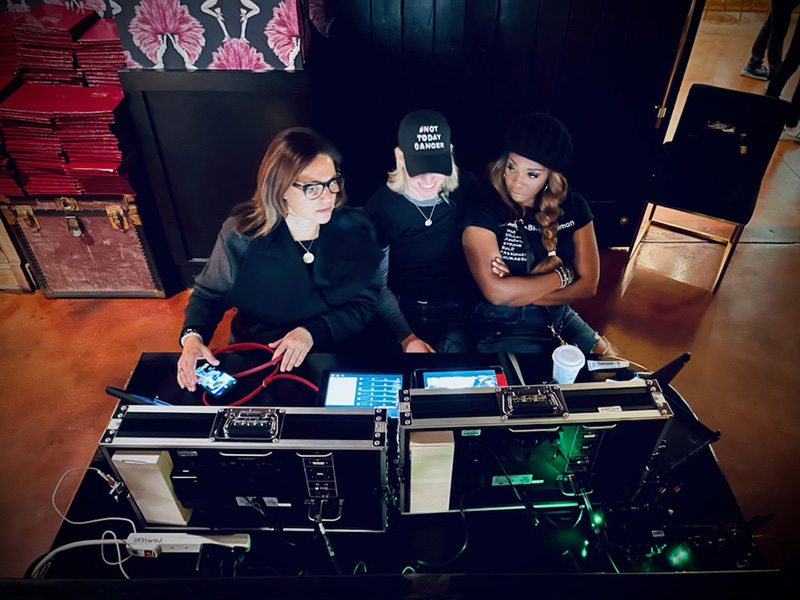 Courtesy of Kimberly Goodman
But according to the Observer, even as scripted production ramps up, there are no signs that unscripted TV shows are going away anytime soon. Netflix and Hulu lead the pack with the most reality TV content available, and production continues growing as Amazon Prime Video, HBO Max, Disney+, and other streamers pick up more unscripted projects.
Unscripted television genres
Unlike reality shows today that often set out as an experiment to test a theory, Goodman explains, "Early unscripted television creators thought of outrageous situations and proceeded to put real people in them."
Since then, the shows have grown more sophisticated and have expanded into various categories. Goodman highlights a few of the most popular ones: 
Competition | 'Project Runway', 'MasterChef', 'Full Bloom'
"Those shows involve people competing around a certain skill set doing bigger-than-life and unusual competitions to gain a prize or a job at the end of it. If it's celebrity driven, there can also be a charitable component involved where the celebrities donate their earnings."  
Docu Follow | 'Real Housewives', 'Selling Sunset', 'Keeping Up with The Kardashians' 
"This is the closest to a documentary, where you're following a group of people in their day-to-day lives and then watch how they intermingle with each other." 
Social Experiment | 'Love is Blind', 'Married at First Sight', 'Too Hot to Handle'
"This is a newer genre, that in the most recent years is an experiment, usually based around relationships. These experiments put people together to test a question. This question could be, 'is love really blind?' You challenge these people to test the question all along the way to the very end to see if it worked."
What makes a good reality show? 
Kimberly produces shows that she is genuinely interested in, saying, "If you are interested in your topic and passionate about it, that is when you can sell it. I am looking for great characters and asking questions like, 'What's happening in the world? What do we need?' I lean more towards the 'feel good' shows where people are going after their dreams."
According to a study by Carnegie Mellon University, new findings back up Kimberly's interest, explaining that trends are leaning towards a future of cause-driven, unscripted content serving minority groups. And we are seeing that play out now with her recently wrapped project, Lizzo's 'Watch Out For The Big Grrrls'. 
It is rewarding when I can ask [the cast] questions that guide them to grow. If our team of cast members and crew can leave a project all the better, then it makes it all worth it."
What are some of the ingredients of a successful unscripted show? Goodman laughs, "Well, if I knew the answer to that, I would be producing shows right, left, and center! That is the golden question."  
While it is uncertain which shows are going to be a hit, there are still a few special ingredients that help set up a show to succeed. Goldman's formula for success:
Find the right type of space/niche.

"What hasn't been done before or what has a twist on the current landscape of projects? You want to look in a space that has not been done already, and if you are going to go into that space where shows have been done, like food, dance, or performance, it must be something different. The Voice was a great answer to American Idol. It is the same kind of concept, but it was different enough and with a great cast. That is what makes a good show!" 

Make it about a relatable question or topic.

"If you are doing a social experiment show, make sure that question that you are going to answer is something that hasn't already been answered already, or add a twist to it. Love is Blind is a great example of that. Is love really blind? That is the question that is being answered on every season of Love is Blind. Love, relationships, family, friendships…these are all things that are relatable and where we can see ourselves in others.

Let your characters be who they are.

"Depending upon the genre, you really need characters with big personalities who are willing to go there. When I say willing to go there, I mean they don't try to hide or pretend to be something they are not. Somebody who really owns who they are. Christine Quinn from Selling Sunset owns who she is, and it works. Who is going to own their personality? That is the biggest question in terms of what will make a good docu-follow.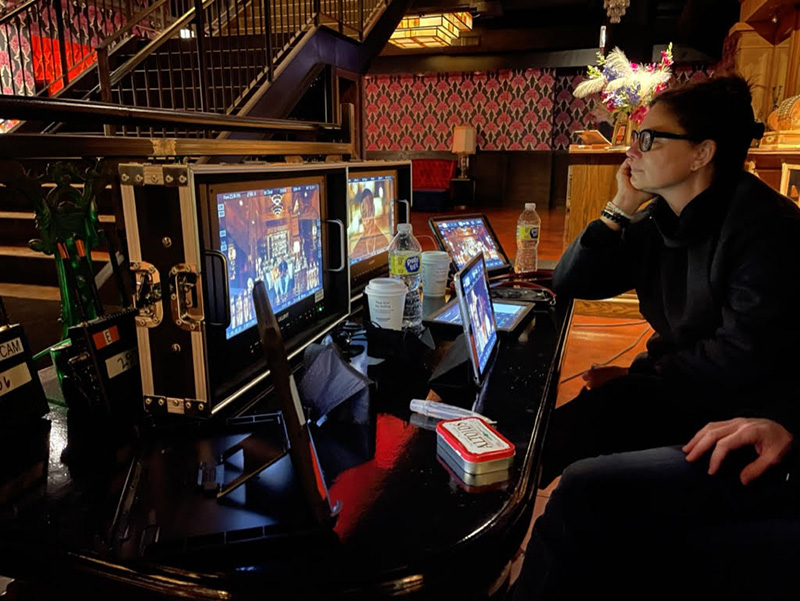 Courtesy of Kimberly Goodman
Above all else, casting
When Goodman is brought on to produce or run a show, she knows that a show is only as good as the characters in it. When in the casting process, Goodman first starts with a leading question: "What are we wanting to do and say as a show?"
By first understanding the show's concept and style (docu-follow, competition, etc.), Goodman casts a wide net to find the right people for the roles, weaving their personal stories into the framework of the show.
She does this by asking questions about their backstory, gleaning the 'why' behind their motivation to compete and how their personal story blends with the archetype. She explains, "They're the ones who are guiding their narrative by telling me who they are, and I'm just listening."
While acknowledging that some shows can be scripted or manipulative, she knows that's not her goal. "We as producers will always probe, prod, and push people, to be their authentic selves and share their feelings – otherwise we will not be able to tell their truth".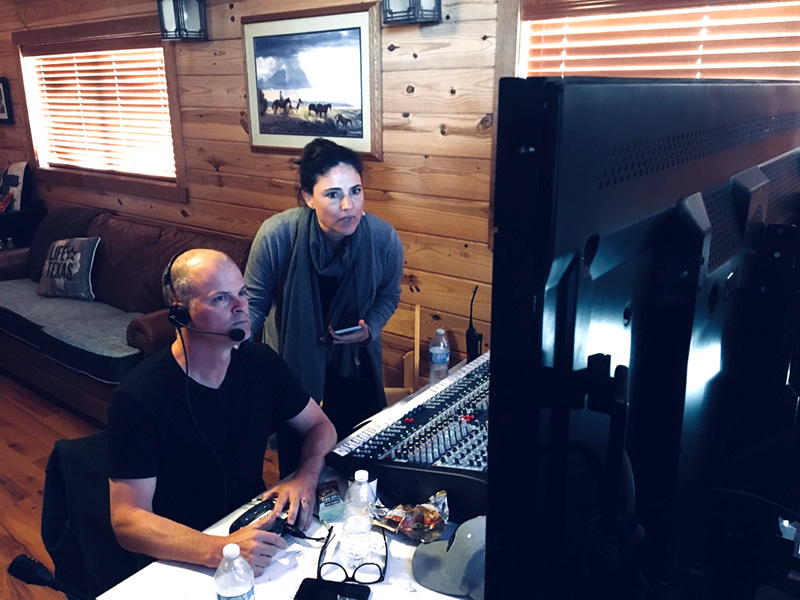 Courtesy of Kimberly Goodman
Goodman sees her role as a mentor who guides the cast in discovering their own special stories saying, "We all know that we are making a TV show, for example…in a competition show, we are tracking their journey. Yes, they are competing against other people, but they are [also] competing against themselves. Anytime anybody goes after their passion, their own insecurities get in the way and they self-sabotage themselves. As a producer, I am observing them through this whole experience. Sometimes I can help just by asking questions. Sometimes if you ask the right question, someone is going to look at [the situation] from a unique perspective, and suddenly a light bulb goes off, or a turning point happens..."
These conversations are what continue to motivate Goodman in her producing role. As unscripted television continues to grow, there is untapped potential ahead for new revenue streams and social media extensions for fans to interact with cast members. But most importantly, there are opportunities to use these shows as empowering platforms to spark the change that Goodman consistently seeks in every project she produces. Change sparked by those 'aha!' moments, which can shift the mindset and perspective of both in the cast of the show and the viewing audience at home.
Goodman's recent project with Lizzo is available now on Amazon Prime Video. Check out the trailer here.