Industry News Home
Entertainment Partners Makes Commitment to UK Production with Film & TV Partnership Programme
Find out how EP is partnering with the leading UK training organisations to close the skills gap, increase diversity and support UK production professionals in advancing their careers.
October 12, 2023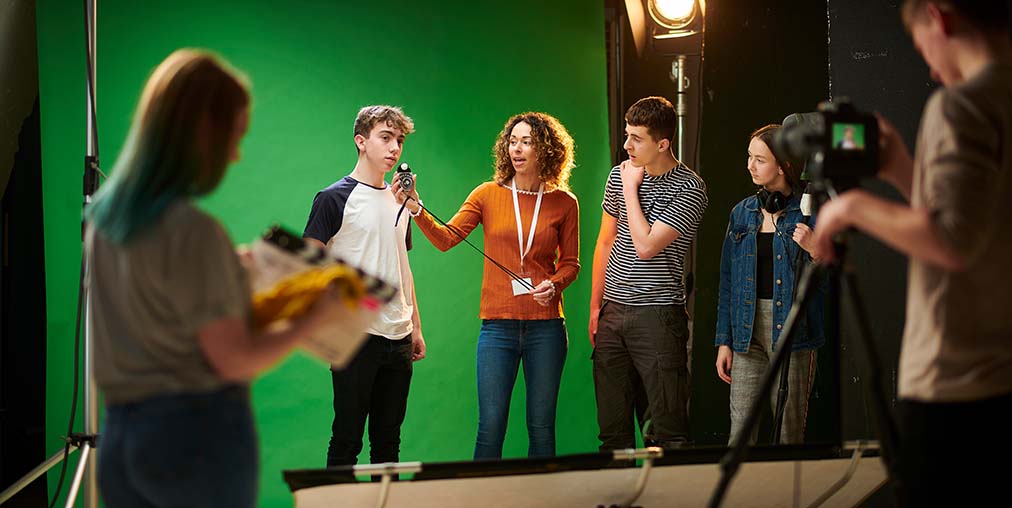 With the WGA strike settled, the UK is hoping for a swift return to production once the SAG-AFTRA negotiations conclude. To ensure that the industry can continue to go from strength to strength, Entertainment Partners (EP) is supporting the leading UK training organisations – including the Production Guild of Great Britain, the National Film and Television School, the London Screen Academy and ScreenSkills – with funding, access to its leading technology, and support from UK production experts. 
Mark Goldstein, President and CEO of Entertainment Partners, says:
"Entertainment Partners is committed to supporting UK production by partnering with the industry to close the skills gap, increase diversity and provide UK production professionals with the knowledge and expertise they need to succeed."
UK production boom
Over the past decade, the UK has witnessed an unprecedented content boom. While the effects of the US strikes have been substantial (approximately 80% of UK crew have had their employment directly impacted), all signs point to a speedy reboot.
Warner Bros. recently announced the expansion of its Leavesden studio, a move which will create 4,000 new jobs and generate £200m for the UK economy. Doors have also opened at Sky/NBCUniversal's new studio in Elstree, and Amazon and Netflix have both reported heavy investment in UK production. But this growth is challenged by the British Film Institute's 2022 research which found that an additional 21,000 UK crew may be needed by 2025 to meet demand.
It's against this backdrop that EP has launched a series of industry partnerships in order to help close the skills gap.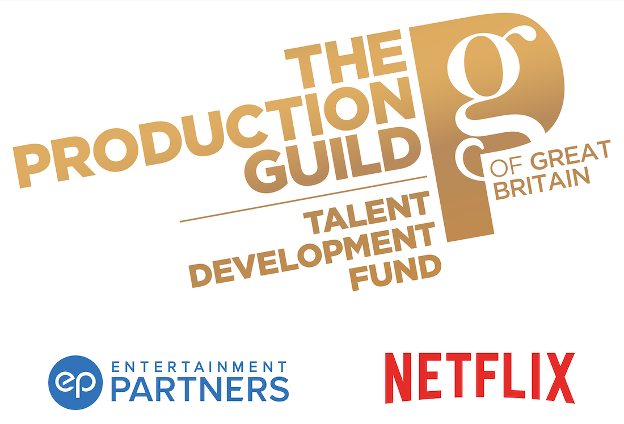 Production Guild of Great Britain Talent Development Fund 
EP is a proud Platinum Partner of the Production Guild of Great Britain (PGGB), the UK's most prestigious membership organisation for film and TV production management professionals. 
EP is a co-founder of PGGB's one-of-a-kind Talent Development Fund, which was launched in January 2023. Alongside Netflix, EP pledged £250k ($308k) to form the £500k ($616k) fund, which supports the development and progression of film and HETV production talent across the UK. The fund aims to provide specialist training for up to 300 below-the-line professionals working in roles represented by PGGB members, with a particular focus on production management and production finance crew.
In addition, EP's support of PGGB includes sponsoring its Wales and Scotland committees, which represent PGGB members working in these essential regional production hubs.
On launching the fund, Lyndsay Duthie, PGGB CEO said: "This investment comes at a pivotal time for the industry and will help upskill future production talent – we thank Entertainment Partners and Netflix for pledging their incredible support. This will make a difference, add value and create a real legacy."

National Film and Television School patronage 
EP is delighted to be a Patron of the National Film and Television School (NFTS), a renowned educational institution whose graduates have gone on to win numerous awards, including 14 Oscars and 162 BAFTAs.
Through this alliance, NFTS students are provided with access to EP's leading production technology solutions and EP Academy courses, as well as the chance to learn from EP's production experts in the UK.
As Patron of the NFTS, EP will also support one exceptional MA student per year with an annual 'Entertainment Partners Scholarship,' helping to remove a major barrier – the rising cost of living – to those entering higher education.
Speaking of the partnership, NFTS Director Jon Wardle said: "The National Film and Television School is proud to continue forming close ties with industry, not just with broadcasters and streamers, but also with companies that are crucial to the production pipeline, such as Entertainment Partners. We are thrilled to welcome them as a new Patron of the NFTS and look forward to a dynamic collaboration that empowers our students and propels the creative landscape forward."

London Screen Academy Production Pathway
EP is also delighted to support the London Screen Academy's (LSA's) brand-new Production Pathway. 
As a state-funded sixth form academy, LSA is committed to enabling young people of all backgrounds who are passionate about film and TV to graduate 'set ready' for a career in the screen industries. 
Recognising that most entry level vacancies in the screen industries are in production and production management, the Production Pathway is specifically designed to prepare students for roles in production accounting, production management, casting, assistant directing, development, editorial, locations and script supervision.
As well as receiving training on EP's digital solutions, students will learn from EP's production experts in the UK about the industry and how technology is helping to streamline production processes.

ScreenSkills training courses 
EP is continuing to support ScreenSkills in upskilling production professionals on its industry-leading Movie Magic Scheduling and Movie Magic Budgeting software.
Through a year-long programme of courses funded by the ScreenSkills High-End TV Skills Fund, trainees receive two days of in-depth training from an industry expert on EP's leading software for scheduling and budgeting so that they can hit the ground running.
Since the launch of the programme in April 2023, more than 150 individuals have undertaken the training, which takes place online and in various locations across the UK.
Looking ahead
As the UK prepares for a return to production, Entertainment Partners (EP) will continue its commitment to the entertainment industry in the UK by providing existing and future generations of UK production professionals with the learning, resources and support they need for a successful career in film and TV.