Industry News Home
Entertainment Partners Hosted Incentives Panel at the 2023 Sundance Film Festival
EP's Joe Chianese led an expert panel of film commissioners from across the globe discussing incentives, infrastructure, and solving the crew storage.
March 3, 2023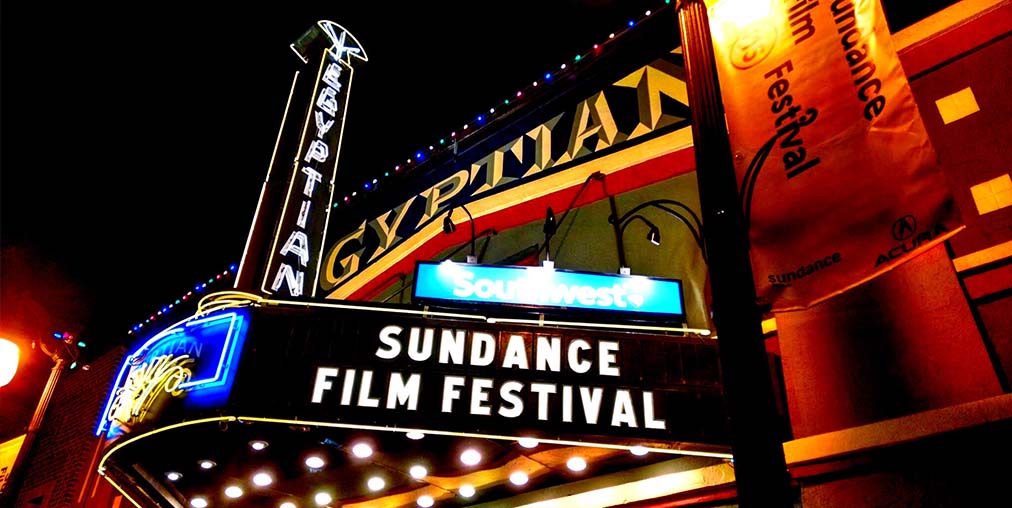 The Sundance Film Festival – a renowned event that showcases the best in independent film – has a rich history and vibrant culture that has a meaningful role in the indie production landscape. This year's Sundance ran from January 18th to January 28th, and took place in person for the first time since 2020. The festival featured a diverse lineup of films from established and up-and-coming filmmakers, along with immersive events and engaging educational programming.
Among those in attendance was Entertainment Partner's Senior Vice President, and Production Incentives Practice Leader, Joseph Chianese. When asked what his favorite part of the festival was this year, Chianese says, "I have been attending Sundance for almost 20 years, and I have seen it grow and change as the industry has grown and changed. The festival has always reflected where the industry is and where it is going, and this year was no exception, with streaming films remaining a popular way to participate in a film festival (for buyers and moviegoers alike)."
A film festival that goes beyond film
While taking in amazing new content is the reason many attend Sundance, Chianese admits, "I may have seen a total of five movies in the twenty years I've attended. For me, Sundance presents a terrific opportunity to connect with filmmakers, financiers, industry lawyers, and film commissioners. It is a totally unique experience when the independent film world comes together to share ideas, network, and explore opportunities to work together to create independent films."
The festival also provides attendees from the service sector, like Chianese, with a unique opportunity to gain perspective. He explains, "Throughout the festival, I had the opportunity to learn about pain points that are impacting independent producers. This is so important as a representative of Entertainment Partners because I take those insights back to my team, and we use them to refine our services and better serve the independent film community."
Attendees have opportunities to watch, connect, and learn
In addition to film programming, the festival also features a robust lineup of events and panels. Educational programming gives filmmakers, industry professionals, and audiences an opportunity to discuss independent film (e.g., creative content, development, financing, incentives, production, and distribution) and its future. In each session, expert panelists and participants broach a variety of trending topics that are impacting the industry.
In 2023, panels focused on the future of virtual reality in film, the impact of streaming platforms on independent film, the role of diversity and representation in independent film, and the impact of incentive programs on independent film projects.
Highlights from Entertainment Partners' incentives panel
Chianese took the stage, on behalf of Entertainment Partners, to lead a wide-ranging panel discussion about global and local production incentives titled Production Incentives for Independent Producers, Streamers, & Studios.
"It's important to talk about incentives at festivals because rules are constantly changing, and there are always new incentive and financing opportunities to talk about," Chianese says. One of his biggest goals in hosting this year's panel was to highlight the diversity of national and international incentive programs. He says, "We had eight jurisdictions represented on the panel, including Fort Lauderdale & Miami/Florida, Kentucky, Montana, the Cherokee Nation/Oklahoma, Utah, Ireland, and the United Kingdom. Each panelist represents a key incentive jurisdiction for independent producers."
He adds, "We also had other film commissions represented in the audience – experts from Illinois, New York, and California, among others – which brought even more incentive expertise and program diversity into the discussion."
Having a diverse representation of incentive programs on stage and in audience discussion helped Chianese illuminate the fact that incentives are available for a wide range of projects. He says, "My goal is to expose the audience to a wide variety of incentives and discuss, in detail, how these incentives can benefit independent producers. Sometimes there is a perception that a project may be too small to qualify for an incentive – but that is where the experts can help."
Advice to help independent filmmakers optimize incentives
Chianese says, "With 39 U.S. production incentives and over 50 international incentives, producers need to understand that there is an incentive for every type of production. With that said, it is fiscally irresponsible not to use (or at least consider) incentives when producing a film. It is also especially important to know that while incentives seem simple on the surface, there are lots of laws, rules, regulations, and requirements producers need to understand and comply with to qualify for various programs – to maximize incentives and to get returns in a timely manner."
The good news is a support team is in place, ready to help filmmakers navigate the complex world of incentives. Chianese says, "I highly recommend producers collaborate with the experts in the field – and there are no better experts than the Production Incentives Team at Entertainment Partners. We work with projects of every shape and size to maximize production incentives."
Final takeaways of the Sundance festival
The Sundance Film Festival is a true testament to the power and vitality of independent film community. Chianese says, "As independent film continues to evolve, the Sundance Film Festival will continue to provide a platform for the next generation of filmmakers to share their vision with the world. Entertainment Partners is honored to be part of this incredible festival."