Blog Home
The Path to Better Diversity and Inclusion in Hollywood
How production incentives are helping to promote inclusivity
May 25, 2021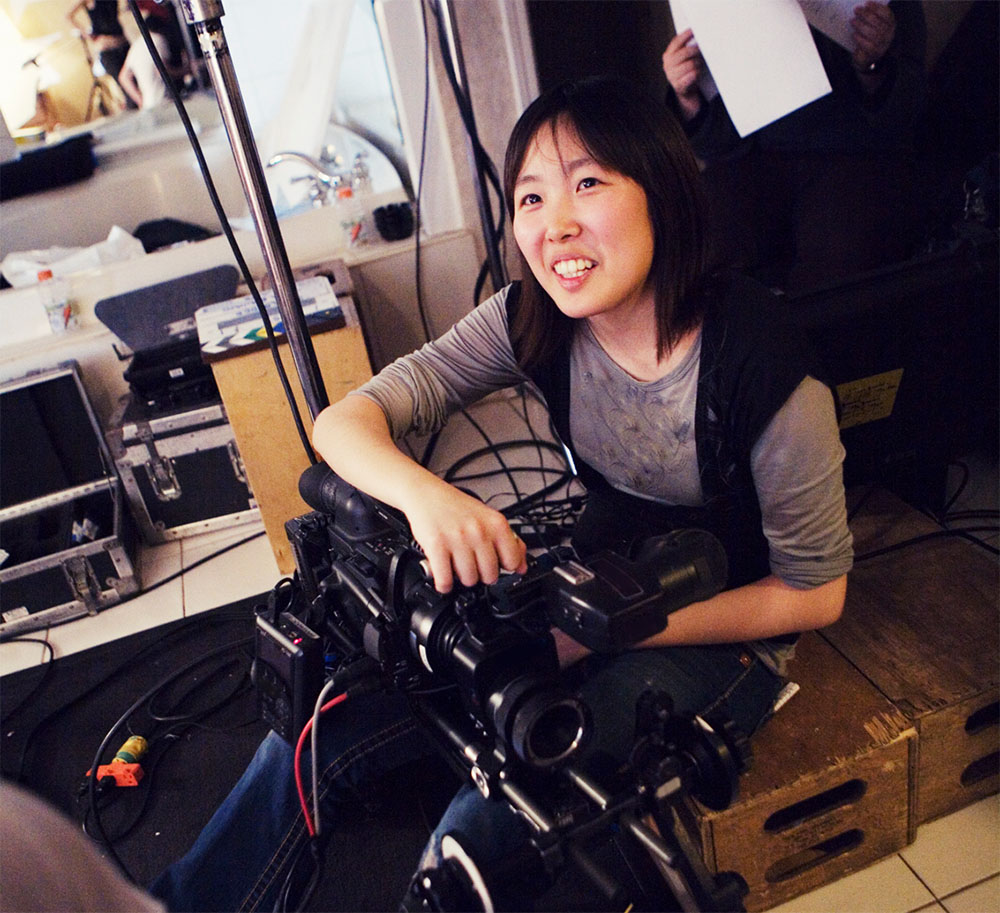 In recent years, Black Lives Matter, Me Too campaigns, Anti-Asian racism, voting rights suppression, and more have heightened much-needed social awareness across the country. This has impacted many businesses and industries, which have responded with an increased focus on diversity and inclusion. Hollywood has been no exception. Here's an overview of how the entertainment industry is pushing itself to change, what role production incentives can play, and what still needs to be done.
How is D&I Changing Hollywood?
Some of the Diversity and Inclusion movement's impact on Hollywood could be seen as recently as the 93rd Academy Awards. The organization's attempts, following #OscarsSoWhite, to further recognize women and minorities – especially above the line – were evident in this year's nominees. Two women were nominated for best director (Emerald Fennell and Chloé Zhao, who won) and almost half of the acting nominations were people of color (Youn Yuh-jung went on to win Best Supporting Actress and Daniel Kaluuya won Best Supporting Actor).
Looking to future awards, the Academy is also creating new inclusion standards, requiring eligible films to meet minimum requirements around representation on-screen, behind-the-camera, in hiring opportunities, and in training. The importance of the latter has also been recognized by companies like Netflix, which has committed $100 million over the next five years to fund organizations that help underrepresented communities find work in television and film.
Elsewhere, there has also been a greater push towards transparency among studios by conducting and publicizing diversity studies to indicate efforts to improve D&I. California has also prioritized equity, introducing SB 973, legislation which requires companies to annually report on demographic and pay information. Also helping studios and production companies better connect with underrepresented talent – especially below the line – are initiatives like Ava DuVernay's Array Crew, a database of crew members of diverse backgrounds.
Inclusion riders, contract clauses requiring certain levels of representation in a project before talent agrees to join, are also gaining prominence. Frances McDormand famously promoted them during her Best Actress speech in 2018 for Three Billboards and production companies like Michael B. Jordan's Outlier Society Productions have made them mandatory in all contracts.
There are also financial means gaining momentum to encourage D&I.
How Can Production Incentives Affect Diversity?
By subsidizing film and television costs, state and international production incentives have served to generally promote local economic growth and job creation for decades. Tying the financial encouragement of incentives to D&I has the powerful ability of ensuring those created jobs – especially for behind the camera talent – can go to the underrepresented.
Some states in the US have already recognized the importance of diversity and inclusion, and incorporated D&I into their production incentives. For example:
More state incentives are likely to come as the industry continues to push for them. Hollywood unions, who have partnered with the Department for Professional Employees, are lobbying for state bills that promote diversity hiring and inclusion, as well as encouraging Congress to consider federal tax incentives (possibly 5 to 10%) that will reward diversity employment. The results of those efforts will become clearer as jurisdictions continue working through legislative sessions with diversity hiring directives or uplifts in mind.
The best way to remain informed about the latest updates is to follow EP's Jurisdiction Updates.
What Still Remains To Be Done?
While many places – stateside and internationally – are choosing to take action, there still remains work to be done. Although D&I initiatives may not yet be directly attached to all domestic and international incentive programs, film commissions do have programs and/or are supporting programs for diversity and inclusion for industry jobs and job training. Hopefully film and television production incentives can be the carrot to legislatively drive D&I for a growing film and television production industry. An industry with more jobs than people to meet its needs.
Hollywood can help initiate further change by not just waiting for production incentives to arrive, but by pushing for them. If studios and production companies begin favoring states with diversity as one of the criteria of eligibility for production incentives, other states will be encouraged to follow suit.
The industry can broadcast that further by filling its current need for production workers (like production accountants) with the wide availability of under-utilized and/or untapped workforce of women and people of color. As production around the world shows no sign of slowing down, the industry can do that with a greater push towards training and empowering the future of a more diverse workforce. The result will be a win-win for everyone: Increased diversity in film & TV production will contribute to greater creativity, a larger and much needed workforce, and social change through being more inclusive.
If you need help with your D&I initiatives, Entertainment Partners has created a Diversity Management solution to give studios and production companies the tools they need to continue working towards change.