Blog Home
The Beginner's Guide to Pre-Selling a Film
How to meet and work with a sales agent to pre-sell your next project.
November 8, 2022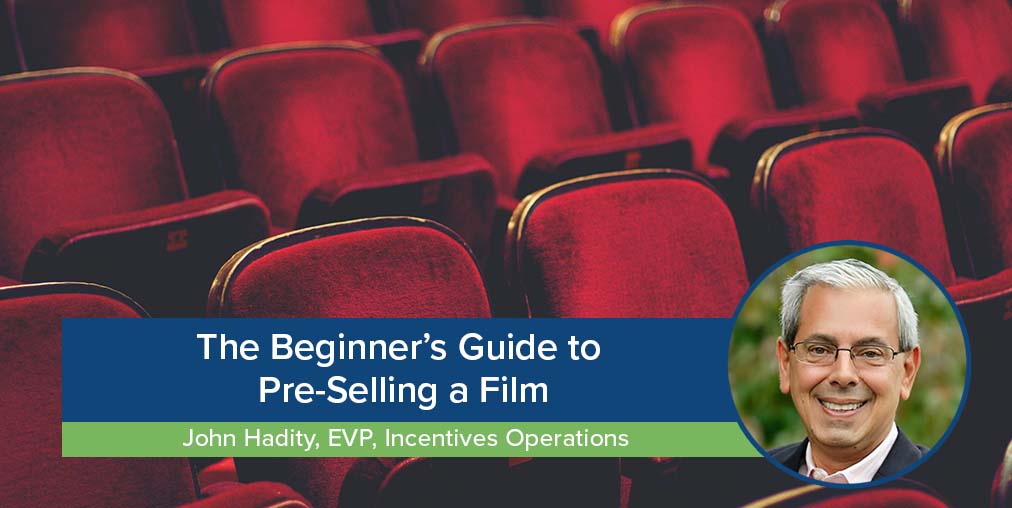 Setting out to create a financing plan for your project is not a one-way street. There are different routes you can map out to help you reach your destination, including equity financing, soft money, and a variety of other avenues. But sometimes you'll need a more advanced option to achieve your financial goals: pre-sales.
In filmmaking, "pre-sales" means selling the distribution rights of your project to one or more distributors based on the estimated value of your project on a worldwide basis.
Keep in mind that even if you pre-sell your project to be distributed in say five different countries, it doesn't mean you'll get that money right away. What you'll receive instead is a distribution agreement offering a Minimum Guarantee, that ensures you'll get paid after finishing the project and delivering it to the distributor.
Pre-selling can be beneficial if the distributor is attracted to the elements you have attached. You could potentially reap a greater return by pre-selling to distributors in multiple territories instead of just to one streamer or distributor who may want to buy your project up front. While this money could be helpful for production expenses initially, it may not be the most strategic choice. If you are locked into a contract where one distributor or streamer takes all the distribution rights in perpetuity, it could jeopardize your ability to make any money back after the film is completed.
Do you think pre-sales are an option you're ready to consider? Then it's time to talk with a sales agent. With their specialized expertise and established rolodex of business relationships, sales agents are the real superheroes who can help you get the job done.
FilmNation Entertainment executives, Robert Carney, Senior Vice President, International Sales, and Alice Laffillé, Vice President, International Sales, spoke with me on the complex science behind selling a project and what best practices filmmakers can use when working with a sales agent on their next film.
How do you find a sales agent to pre-sell your film?
Finding and working with a sales agent is a sophisticated process, requiring business relationships and a commercially viable project. Sales agents are savvy in the entertainment business; they are the gatekeepers to distributors, with a pulse on how and where to sell your film domestically and internationally. They can also be strategic thought partners, helping you make creative decisions (like whom to cast and whom to hire) early on, that will position your film for success when the time comes to sell it to distributors.
"It's great to have a sales agent," says Carney, "because they can create leverage for you and give you options. They can then sell it independently, to a streamer, to a studio, or a blend of all three."
Alternatively, Carney also advises that not every project is suited for working with a sales agent, "There could be a situation where you could make a movie for two and a half million dollars, and get soft money. What you're better off doing instead of pre-selling, in this case, is just to make that movie and sell it as a finished project, because you're not going to be able to pre-sell it. It really depends on the nature of the project."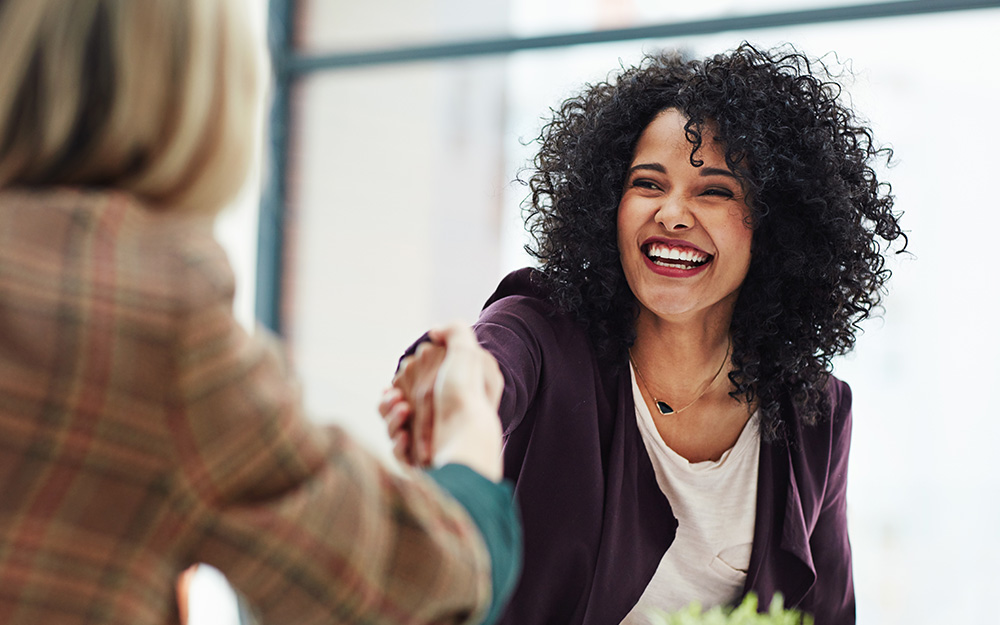 How to pre-sell a film
What makes a project ideal for a sales agent? There's no set-in-stone formula, but there are a few factors that sales agents will look for in a project to determine whether they can successfully pre-sell your film:
Who is the target audience?

What is the budget?

What is the genre?

Have you had some sort of track record of success with your previous movies?

Do you have reputable contacts in the business who can vouch for you and your work?

Can I sell this package (with the filmmaker, cast, and other attachments) commercially abroad, where audiences will attend in a theater to watch it?
"We're really choosy" admits Carney, "because there's only a handful of projects that we think we can pre-sell. The magic answer is to put together a fantastic pre-sell project and lots of sales agents would love to sell your movie. We take an accurate temperature of the pre-sale ability of your project, and while we don't turn away a lot of pre-saleable projects, the fact stands that there are just not that many projects that can be pre-sold."
"I think how specific the story is in terms of its genre," explains Alice Laffillé. "Distributors want to know, is this a horror movie? Is this a drama? Is this a thriller? And are they going to make a sequel or prequel for it? Buyers want to be able to picture if it's theatrical or not."
For example, in the case of pre-selling horror films, Alice says, "it all really depends on whether it's a straightforward horror film. It can be sellable depending on the budget, [or] depending on what type of horror. Is it religious? Is it gory? There are so many specifics to it, but horror films can pre-sell in certain countries where audiences are attracted to those types of movies, and it can do good business. Then in other countries, it won't. So, if you know what the movie is and what type of genre it is, it makes a difference."
International and domestic sales
Designing a sales strategy requires the right types of agents, with relationships that are a good fit for your project. While Alice Laffillé and Rob Carney specialize in international sales, other agents focus solely on domestic sales.
How do you decide whether to pre-sell internationally, domestically, or both?
Typically, though not always, you'll want to pre-sell internationally first, and then sell the domestic rights later, which might require a separate sales agent. By leading with international pre-sales, you ensure that your project gets a theatrical release before heading to the domestic streaming platforms.
Prior to Covid in 2020, there was a scale of release in the states; films initially started with a theatrical release before they went direct to video or a streamer. International distributors recognized the value in having a theatrical release first, and sometimes would pay a lot of money to ensure they had early access to a film before it went to the States because it brought in so many initial sales. That windowing process has since been upended with the decline in theater goers. Today, major $80+ million dollars films are going straight to streamers without a theatrical release.
Since the whole distribution model has changed in the past few years, it may be more strategic to release theatrically to the territories that were pre-sold first, before releasing through VOD (video-on-demand) in the States.
These types of decisions are where a sales agent can really help you out. For example, if your project were to bypass theatrical release internationally, and go straight to VOD, you may potentially damage the value perception abroad, diminishing your ability to secure the funding you need with international distributors. It's a science that many experienced sales agents are skilled at. They understand the market dynamics and what kind of projects are going to work with current audiences, and you're going to want that specialized knowledge when shopping your film.
How streamers have impacted the distribution model
Not only has the current landscape of streamers changed the window of release process, it has also expanded the pre-sale market, giving sales agents even more avenues to sell a project. This has created additional competition, as the streamers are yet another set of buyers, along with the studios and independent distributors.
How could this added competition benefit your project's sale? Because films are sold on a territory-by-territory basis, agents can sell a project to a streamer for just specific countries. "It creates more opportunities and allows us [the sales agents] to leverage more offers if we know we have different options on the table," Laffillé explains.
For more insight on how sales agents approach this sales process, read The Beginner's Guide to World Revenues, Foreign Sales, and Senior Debt.
Where do you meet sales agents?
Finding the right sales agent to sell your project isn't as easy as a quick Google search. It requires investing in thoughtful relationship building. Remember, your relationship with a sales agent doesn't end once the agent sells your film; they have the potential to be lifelong business partners with a vested interest in seeing your film and your career succeed. A good sales agent wants to build trust with you, and between you and their other industry relationships, because that contributes to better business opportunities in the future.
When you are ready to begin the process of finding and working with a sales agent, Alice Laffillé and Rob Carney offer this advice:
1. Connect at film markets.
"Cannes, Berlin, Toronto, and American Film Market (AFM) are hotbeds of sales agents and producers. While their schedules are typically packed with back-to-back meetings with distributors throughout the market, near the end of the market, they sometimes will allot time to meet with filmmakers and hear pitches. These meetings are not unsolicited, however, because the producers or agents know these filmmakers and invite them to meet. So, try to get on their calendar before the market and see if you can meet with them at the end!"
Prior to attending the markets, you may want to sign up for Cinando, the subscription-based database for film professionals. It's a good resource for identifying sales agents and the film markets they are attending.
2. Connect with your agency representation.
"We receive submissions every week from the packaging departments at talent agencies. These are packages assembled with a filmmaker, producer, and some cast attached for them to review. If you have an agent at CAA or UTA, or with your lawyer, manager, or other reputable agency who is connected in the business of entertainment, they are usually the best person to connect you with the most appropriate sales agent for your project."
3. Be selective.
When meeting with sales agents, keep in mind that you'll want to select a sales agent whose interests are aligned with your project. Some sales agents are focused on selling specific genres, like sci-fi or action films, so if you have an artistic drama, they may not have an interest in wanting to sell your project. Make sure you choose to work with someone who has experience with your chosen genre, and the right network of interested distributors.
You also want to pay attention to an agent's reputation. Distributors and banks work closely with agents whose careers are built on trust because they deliver on their promises. This reputation is currency, so keep in mind that when a sales agent is considering your project, they want to dig deep into the hard questions to ensure they can live up to this reputation.
If your project is commercial and hits all the marks that allows an agent to pre-sell it, Carney says, "You won't have a problem getting a sales agent. You may not get the sales agent you want, but you'll get a sales agent if someone can pre-sell it. I promise."