Blog Home
10 Notable UK Studios for Your Next Production 
Headed to the UK for your next film? Check out this list of notable filming locations ranging from historical to state-of-the-art new construction.
May 23, 2023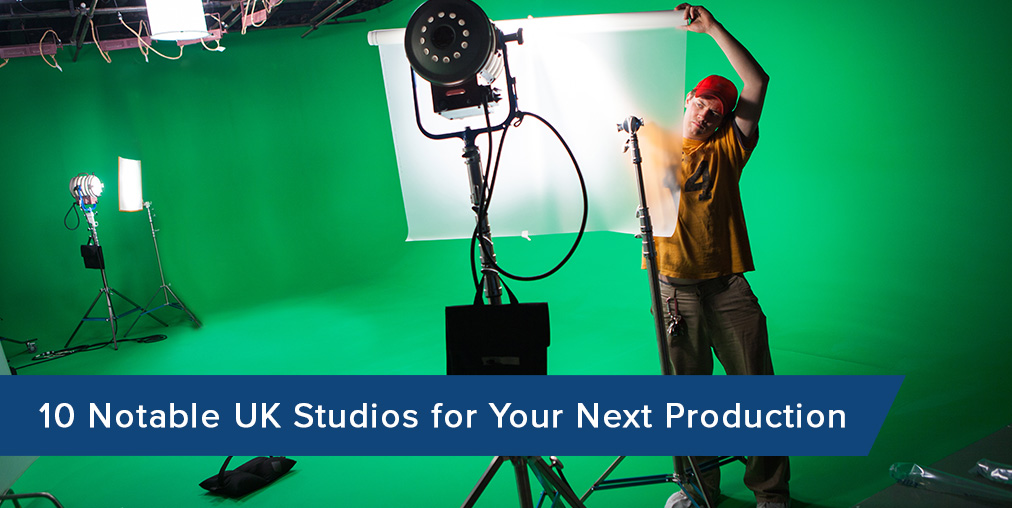 When considering where to shoot your next film, a lot of locations may come to mind. A major US hub like New York or LA, or possibly a bourgeoning film destination with a new incentive program. In the ever-expanding landscape of the global entertainment industry, the options are plentiful. But if you are looking for a location that can meet your needs for generous production incentives, some of the industry's best crew and talent, and the sound stage and technology infrastructure to accommodate projects of any budget or size, then you will want to consider the buzzing production scene in the United Kingdom.
Home to legendary studios spanning from London to North Ireland, the UK has traditional filming spaces and innovative virtual production spaces as the region invests in production technology. Below we have compiled a list 10 notable studio choices that could be the home for your next project:
Cardington Studios
Cardington Studios is located approximately 50 miles outside of Central London, close to Cambridge. This studio boasts the largest indoor filming spaces in Europe.
The facility also includes a backlot measuring 15 acres, production offices, workshops, art department and greenrooms suitable for large-scale production.
Projects filmed at Cardington include 'Inception', 'The Dark Knight' and 'Batman Begins'.
Elstree Studios
One of the oldest studios in London, Elstree Studios, is within proximity to the international airport and main motorways and has a fully operational production village for all your project's needs.
This studio includes 2 main stages, each offering 15,770 square feet, and 5 smaller stages that range from 3,850 to 7,500 square feet (about twice the area of a tennis court).
Among Elstree's many attractive features are a silent stage, construction workshops, prop stores, dressing rooms, on-site catering and bar facilities, 24-hour security and more.  
Notable projects filmed at Elstree include the first 3 seasons of 'The Crown' and 'World War Z'.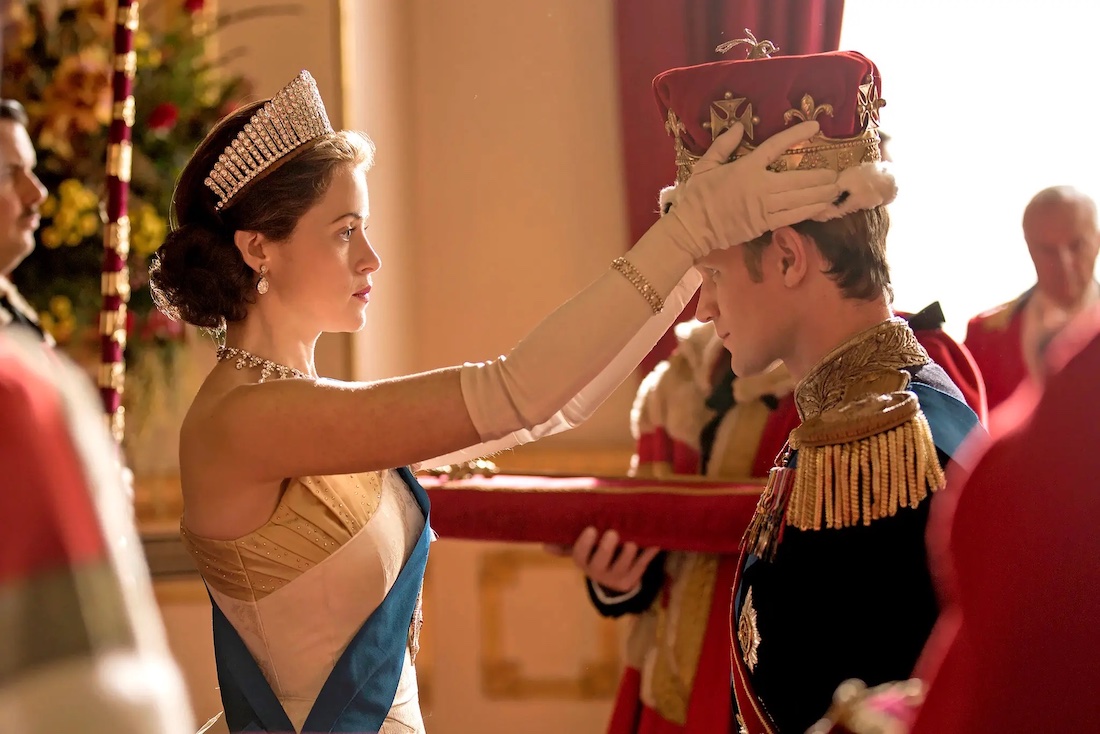 'The Crown' / Netflix
Longcross Studios
With over 4 stages to work on, Longcross Studios can cater to a wide variety of projects, with its biggest stage standing at over 42,000 square feet. 
The studio boasts many unique features such as a grand 19th century manor house, 200 acres of backlot and four incline slopes for specialty shots.  
Notable projects filmed at Longcross include 'Murder on the Orient Express' and 'Thor: The Dark World.'
Pinewood Studios
One of the most famous movie studios in the world, Pinewood Studios, is currently undergoing a $280 million expansion. This site has been home to some of Hollywood's biggest blockbusters, and for good reason!
The studio boasts 21 stages, 60 acres of backlots and a unique underwater filming stage among the plethora of other features that makes this studio capable of filming 2 major projects at once.
Notable films that have been filmed at Pinewood include 'Mary Poppins Returns', 'The Eternals' and 'Rouge One: A Star Wars Story.'
Shepperton Studios
Shepperton is another great studio of note with close proximity to its sister site Pinewood Studios and easy access to central London. 
Shepperton is home to 15 stages ranging from 3,000 sq ft to 30,000 sq ft. The studio features water tanks, and Littleton House, a beautiful 17th century home featured in movies such as 'Batman Begins.'
Other notable movies that have been filmed at Shepperton include 'The Mummy', 'Doctor Strange' and 'Mamma Mia: Here We Go Again'.
The Bottle Yard Studios
Located in the Southwest England town of Bristol, Bottle Yard is the largest production space in the West of England.
Home to major film productions including 'Hellboy' and 'Crazy Head', Bottle Yard houses 8 unique stages, large back lots and private roadways.
Warner Bros Studios Leavesden
One of the other more popular studios in London, Warner Bros. Studios Leavesden, is located right outside central London, boasting 13 stages ranging from 10,800 sq ft to 48,400 sq ft.
The studio also has a plethora of unique features, such as one of the largest heated and filtered water tanks in Europe, a 100 acre back lot, and on-site Warner Bros. set lighting & rigging for stage and location shoots nationwide.
Some of the more popular projects that have been filmed here include the 'Harry Potter' franchise, 'Venom: Let There Be Carnage' and 'The Flash'.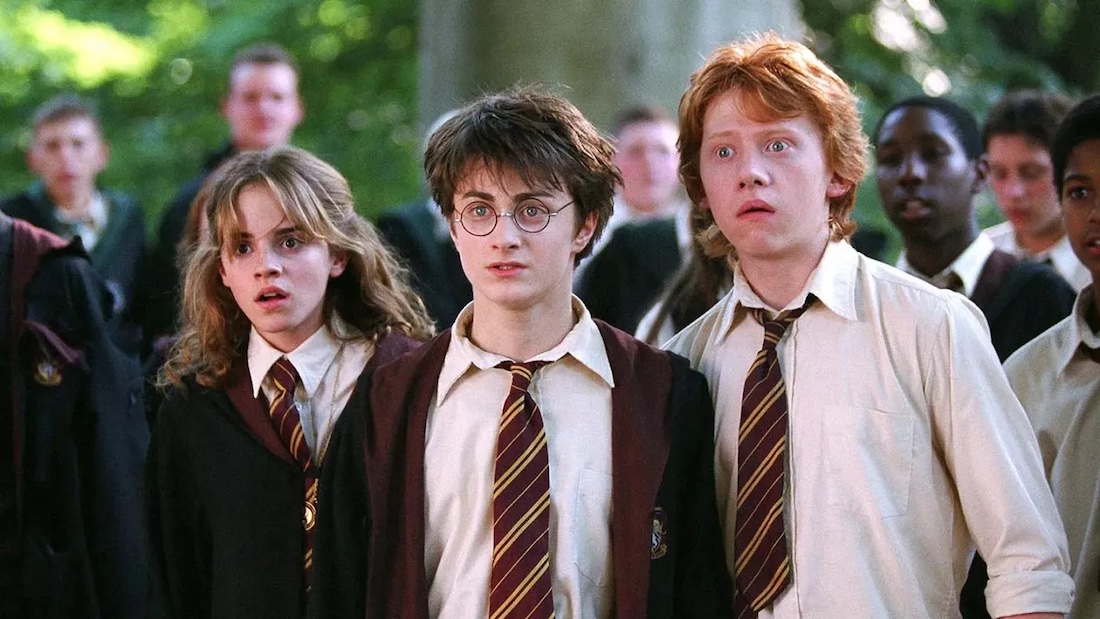 'Harry Potter and the Prisoner of Azkaban' / Warner Bros.
Ealing Studios
Located in West London, Ealing Studios is one of the oldest working production studios in the world. With 5 stages ranging from 1,000 to 10,000 sq ft, there are plenty of places to film in this location!
Additional unique features include underwater tanks, workshops and fully facilitated production offices and studios.
Some notable projects filmed at Ealing include 'Downton Abbey', 'The Hitman's Bodyguard', and 'Killing Eve'.
Shinfield Studios
Unlike other studios on this list, Shinfield is a new space in the region. Established in 2021, this studio is currently still in development, opening four sound stages, workshops, offices and backlot stages in its first phase, ranging from 17,000 sq ft to 20,000 sq ft.
Located in Reading in Berkshire, Shinfield is set to be one of the largest in London, with a projected 18 stage Creative Media Hub scheduled to be open by 2024.
Sky Studios Elstree
Last but certainly not least on this list, Sky Studios Elstree is a state-of-the-art new studio located in the heart of Elstree and is expected to be one of the larger studios in London, featuring 13 unique stages along with screening rooms and production offices.
The first project to film at Sky Studios Elstree, principal photography on the Universal Pictures musical adaptation of "Wicked," starring Ariana Grande and Cynthia Erivo, began in late 2022.
Headed to the UK for your next project? From UK payroll to production incentives and the industry's leading production technology, EP can help you during every stage your project. Reach out to us today to get started!