Blog Home
Spotlight: Jane Corden, Managing Director, Australia & New Zealand Operations
Meet the Australian production accounting and tax incentives expert who is helping EP invest in the future of the film industry Down Under.
August 29, 2023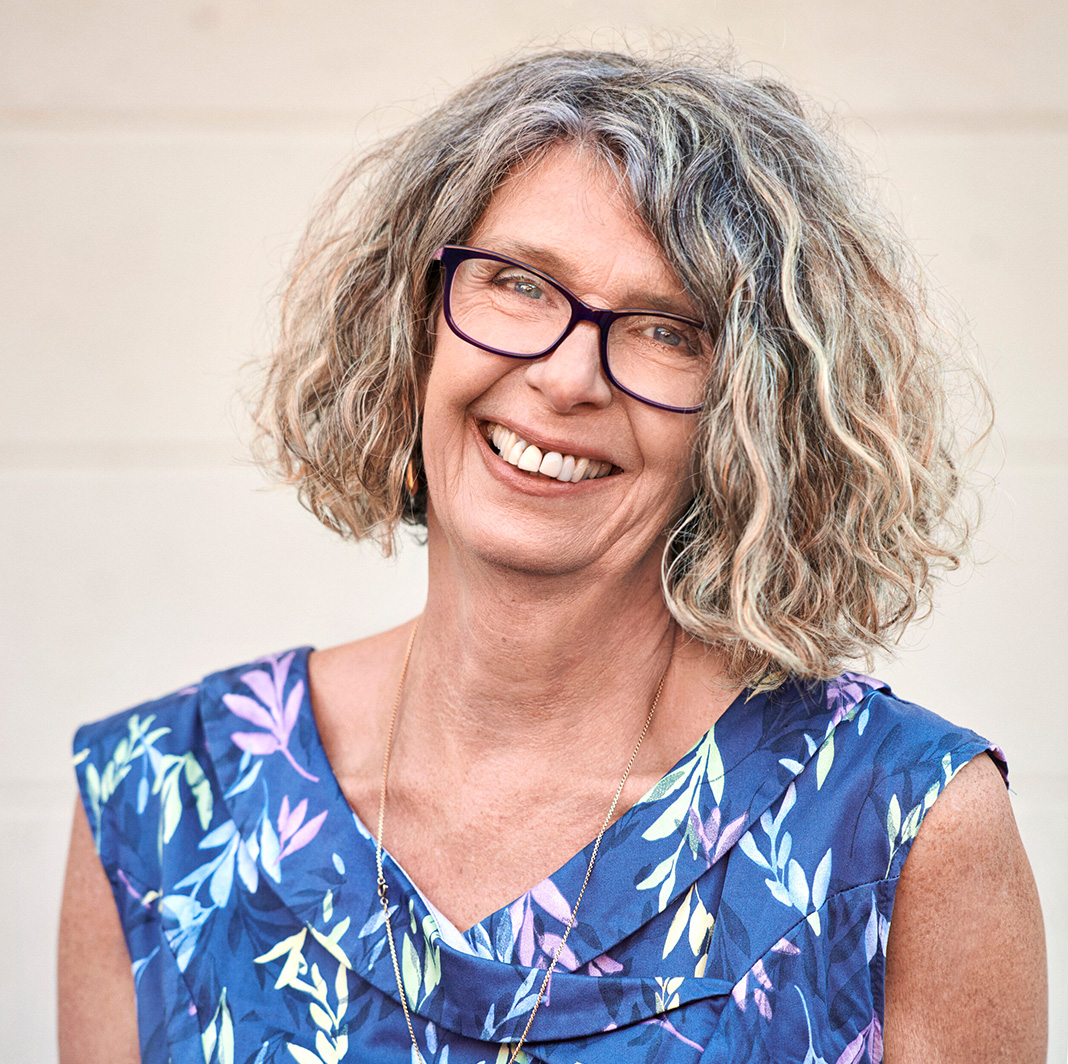 Utilizing incentives is critical to maximizing a film budget. Taking advantage of incentive programs helps you create the best film possible and supports the jurisdiction.
Despite the benefits, however, incentives can be difficult to navigate without the help of a trusted expert.
Jane Corden, EP's expert on Australian incentives, uses her decades of experience and industry knowledge to give productions the greatest financial advantage. In her 35+ years as Moneypenny CEO, and now at Entertainment Partners (EP), Corden and her team have worked tirelessly to process incentive applications in Australia and is currently working to standardize EP's offerings for international clients.
The road to expert
After graduating from Stirling University Scotland with a degree in Accounting and Business Law, Corden started her career as a management accountant for large corporations. She later moved into the film industry, working as a production accountant on global film and TV projects of all budgets and sizes. Corden has occasionally stepped back into the field of production accounting to take on particularly interesting projects, a role that she still has a passion for today.
Prior to Entertainment Partners, Corden served as the CEO of Moneypenny, an accounting, incentive and payroll focused organization that she grew into a team of 40 people reaching from Australia to the UK and South Africa.
During her tenure as Moneypenny CEO, Corden relocated to South Africa to set up Moneypenny Services for local and offshore production, and also helped to write the guidelines for the film incentive that was launched in 2004 by the DTI. Later, she would go on to live in the UK, setting up Moneypenny Services in 2010, providing a range of services and solutions to the local industry in the UK and Ireland.
Moneypenny's creativity and strength
Under Corden's leadership, Moneypenny provided end-to-end technical and service solutions including production payroll, production accounting and incentive services, processing more than 500 incentive applications including federal and state, international and domestic.
The team not only works together to provide these services, but they also develop industry best practices and are all proud to be part of Moneypenny which has been a very active contributor to the Australian industry through the past forty years of its evolution.
The high volume and quality of work provided by Jane and her team, some of whom have been with the group between 10 and 35 years, have made Moneypenny an invaluable addition to Entertainment Partners' international offerings.
The timing was right for EP and Moneypenny to join efforts in servicing the studio and independent content creators wherever they are in the world."
Entertainment Partners acquires Moneypenny 
In 2022, Moneypenny was acquired by Entertainment Partners with the mutual goal to expand the global reach and offerings of both companies. The size of Moneypenny's team alone limited Corden's global ambition for servicing the industry, and she believes, "The timing was right for EP and Moneypenny to join efforts in servicing the studio and independent content creators wherever they are in the world."
Together with EP, Corden's goals are to continue to evolve systems that will streamline the financial management of projects through the thoughtful integration of production and accounting tasks with training and systems development.
What are Corden and the Moneypenny team doing now that they are part of Entertainment Partners?  "Since the EP acquisition, we have been working with the EP legal and incentives teams to standardize our offerings so that our international clients can expect a familiar service with localized expertise," Corden answers. 
Since joining, the EP management team has impressed Corden with how respectful and supportive they have been. "They care about their employees and are continually striving to ensure everyone can be their best self," Corden expands. "This culture fits very well with the Moneypenny aims as evidenced by the loyalty of team members across both companies. Good systems are built by teams who are encouraged to be innovative and supported in those endeavors." 
Crafting a resilient industry
During Corden's impressive 35+ years at Moneypenny, she has watched the industry go through significant changes. The Australian film business has grown from a cottage industry to a significant contributor of global content, and many independent producers have evolved from making one film every couple of years to production companies making multiple shows per year. And Studios have been built in all major cities, with new infrastructure planned as more international productions are now filming in Australia.  
While celebrating Australia's successes, Corden also remembers the downturns of the industry. "Despite the growth I have seen and predicted there have been downturns that have made it hard for all to survive." From shifting toward an entirely digital world to the pandemic, Corden has witnessed many swings, but her outlook remains bright.  
Moneypenny has thrived throughout these changes, building on its end-to-end service offering and constantly evolved software solutions to remain relevant in a rapidly changing industry. Corden credits "An eye on the crystal ball and an agile approach" for keeping the team working through every challenge encountered, even when COVID hit.
No matter what challenges arise, the Moneypenny team now representing EP is ready to navigate them nimbly.
Training for the future
A major part of building the industry's resilience is investing in its future through training programs, equality initiatives and advocating for Australian filmmaking. 
Investing in the next generation through training programs has been a major theme of Corden's career. Corden has regularly taught a diploma in production accounting and other short courses at the Australian Film TV and Radio School. She is passionate about training and attracting accountants into the industry that she loves.
She has also regularly consulted on training models for emerging producers, recruiting accountants to the industry and stepping up assistants via workplace training programs. Corden has brought teams of accountants who are actively working in the industry to the table in order to provide a testing ground for innovation. Opportunities she is particularly excited about are increasing diversity and inclusion, developing remote working solutions and increasing industry acceptance of remote working. 
One opportunity to promote equality was co-founding Dame Changer, an organization dedicated to promoting equality in the Australian film industry through international and domestic relationships designed to fast-track projects led by female filmmakers. Why is this work vital? Corden says, "We must also respect how society is changing, which is making a difference to who and how people are hired, and how the industry engages with all people to have a true cross-section of society influencing and contributing to what we see on our screens." 
"We work in an amazing industry that touches everyone," Corden explains. "The content creation industry is growing exponentially; we must always ensure that we are identifying and training the next generation with an understanding of how the industry is changing." Because of her dedication and influence, Jane and her team have trained many of the top production accountants working in the industry today, and continues to work on recruiting and training the next generations.
Sharing her enthusiasm for Australia
Jane Corden is a long-time supporter of Australian incentives and advocated for filmmaking in the region. She is an active member of Ausfilm, a public/private partnership that aims to attract overseas production to Australia. In addition to that, she is an active member of the Screen Producers Association of Australia, supporting the organization in its industry lobbying and development efforts. It was because of her commitment to the incentive that Corden was invited by the Department of Trade and Industry in South Africa to write the guidelines for their first incentives program.
In May 2023, the Australian location incentive was increased from 16.5% to 30% of qualifying spend. This is an exciting opportunity for expanded Australian production.
The revised Location Offset will require applicants to contribute to training opportunities or broader Australian production and infrastructure capacity for film. Applicants can satisfy the requirement by either "Being associated with long-term, industry-led initiatives or infrastructure builds that are pre-approved by the Office for the Arts" or "contributing a minimum level of spend towards training and attachments."
Thanks to Corden's team, Entertainment Partners will have no issue filling these requirements for clients filming in Australia. "Our ongoing commitment to training accountants and helping production teams to work together more effectively can now help with the eligibility requirements as well as play an important part in building the infrastructure that will ensure the inevitable growth in production will be well serviced and the overseas productions will be repeat visitors."
Corden's passion for filmmaking, her commitment to training and her deep expertise make Entertainment Partners and the team formerly of Moneypenny irreplaceable assets for anyone interested in filming in Australia.