Blog Home
New York Takes Steps to Promote Diversity in Film, Television and Commercial Production
New legislation in the empire state aims to require production companies to report diversity hiring data, helping build more equitable representation in the film community.
June 20, 2023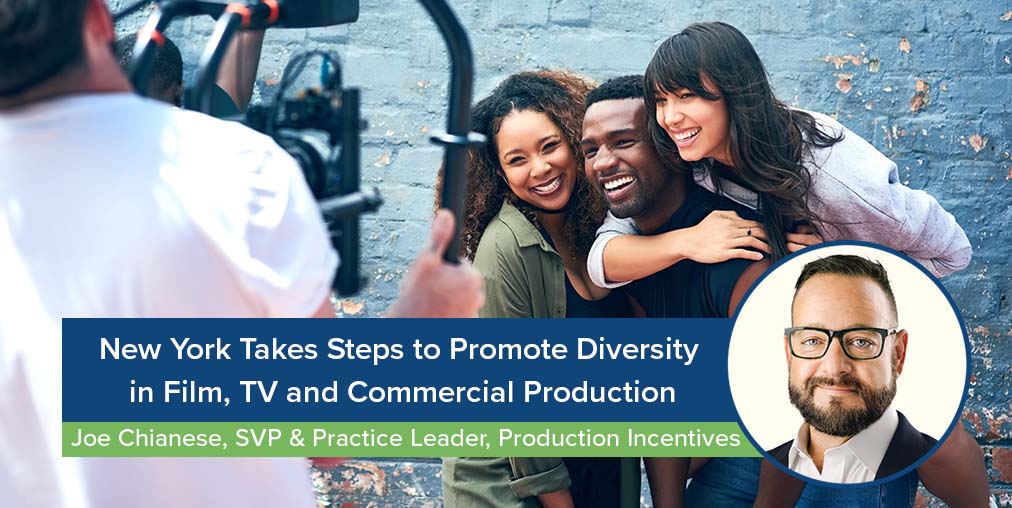 Diversity has long been a prominent issue in the entertainment industry, but until recently there were few state and local production incentives to encourage it. Current programs in California and Illinois require diversity reporting as part of qualifying for their respective incentive programs, and another program is offered again in California as well as New Jersey with specific production incentive uplifts related to diversity hiring. In recent events, however, New York has passed legislation that would require production companies to report diversity hiring data to help the state and the industry build equitable representation in the film community.
Effective January 1, 2023, applicants to the NY State Film Production tax credit program are required to file a diversity plan outlining specific goals and strategies for hiring a diverse workforce. The diversity plan will also indicate whether the applicant intends to participate in training, education, and recruitment programs that promote and encourage the film and television industry to train and hire New York residents who represent the State's diverse population.
In addition to an already competitive film tax credit program, New York has collaborated with non-profit agencies and film industry leaders to implement programs that foster a new generation of diverse storytellers. By leading the way in cultivating diversity and inclusivity in film, television and commercials, New York paves the way for future legislative action.
New York State's Tax Incentive
In 2004, the New York State Film Tax Credit was introduced with the aim of supporting the state's economy and strengthening its film production industry. This program offers production companies the opportunity to receive a fully refundable credit of 25% on all production and post-production expenses incurred within the state. Additionally, productions with budgets exceeding $500,000 may be eligible for an additional 10% credit on qualified labor expenses incurred in upstate New York.
Recently, New York Governor Kathy Hochul passed legislation related to the state's film incentive programs in an effort to keep up with, or exceed, the tax credit programs offered by other states. Hochul has remained determined in her efforts to revitalize the stagnant film industry, and has been willing to entice studios with financial incentives to do so. Just some of the recent legislative changes include increasing the annual cap from $420M to $700M, increasing the credit from 25% back to 30%, allowing above-the-line  wage costs as eligible expenditures, incentivizing the relocation of TV series which are filming elsewhere with a 5% bump, a 5-year extension of the program to 2034, and introducing a 25% Digital Content/Gaming Credit.
The tax credit programs have been instrumental for growth in the film industry, as well as attracting industry activity to New York. In fact, the Mayor's Office of Media and Entertainment (MOME) found that motion picture and video production has been the catalyst for economic growth, job creation and the development of new infrastructure. A recent study revealed that within 15 years, the New York City film industry supported: 185,000 jobs; $18.1 billion in total wages; and $81.6 billion in total output. With Hollywood's influence running deep in New York, it is no surprise that film production could transform the state's cultural and economic landscape.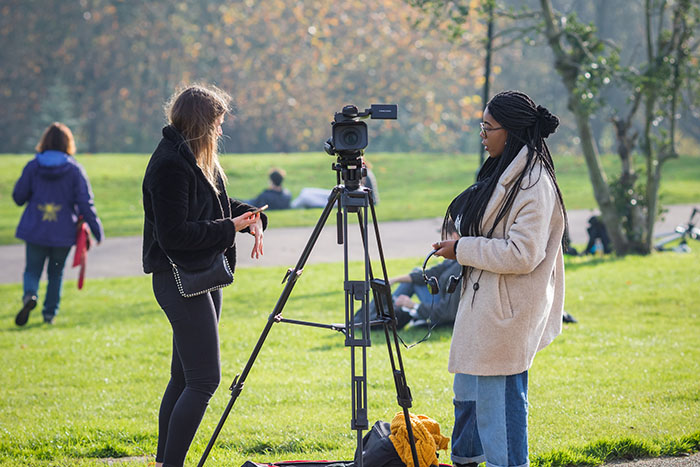 New York addresses diversity in the film industry
With new productions replenishing New York's workforce, more focus has been placed on how communities are being impacted. Are underserved communities benefiting from the film industry's growth? More importantly, is the film workforce reflecting the diversity of New York?
In 2021, the state launched the New York Entertainment Workforce Diversity Grant Program, a first-in-the-nation initiative designed to foster diversity in the state's entertainment sector by providing job training and promoting workforce development. Financed by a percentage of the film tax credit, this program offers over $1 million in annual grants to support efforts in developing and training a diverse and inclusive workforce. These training programs, in turn, are creating a more diverse pool that productions can hire from, allowing those individuals to work up the ranks into new positions.
Gretchen McGowan, board member and treasurer of New York Women in Film & Television (NYWIFT) and head of production at Goldcrest Films, is one of the leaders advocating for more inclusive hiring practices amongst production crews. The notion behind implementing a diversity initiative is that it would instill an excitement for film within communities that had previously not been involved in the film community.
"In addition to the age-old practice of recruiting film school grads, liberal arts graduates, and family members who were already in the industry, you're giving an opportunity to everybody who wants to be in film. As long as someone is passionate about it, they should be given the opportunity" says McGowan. "It is impacting entire communities, entire neighborhoods. They are bringing it home and filming in their own neighborhoods."
In collaboration with community partners, the state is doing its part in building the skill set of largely underrepresented populations in the film industry. Last year, Governor Hochul passed a three-year extension of the tax credit program which includes a requirement for productions to implement plans to ensure their vendors, actors, and crewmembers representing New York's diverse population demographics.
Programs working towards inclusivity in New York's film industry:   
Along with New York taking a more proactive approach towards ensuring equitable hiring practices in the film industry, there are several well-established programs that have already taken root in local communities. This demonstrates how New York has been mindful of inclusivity for many years now. Below are a few highlighted programs that have been working tirelessly to create equal opportunities in the industry: 
The Mayor's Office, in partnership with other non-profit agencies in New York, has implemented several "Made in New York" programs to address the lack of diversity in the entertainment workforce. Launched in 2006, their

Production Assistant Training Program

works to provide individuals from diverse communities with training for positions within film production. In addition, the

Post Production Training Program

is a skills training and job placement program for residents who have faced barriers in launching their career within the post-production industry.
Founded in 2015, the Feirstein Graduate School of Cinema (in Brooklyn College) is one of the leading institutions contributing to the cultivation of diverse voices in cinema. Its student body is predominantly comprised of students of color, immigrants and other marginalized demographics, who are now breaking the mold in the film industry through their storytelling. Partly financed by the state of New York and MOME, Feirstein is the first public graduate film school in New York.
Reel Works

has partnered with leading studios to provide a program that mentors, inspires, and empowers underserved NYC youth to share their stories through filmmaking. Founded in 2021, co-founder and Executive Director of Reel Works, John Williams, established Reel Works to showcase the untapped talent of its 1,700 participants, of whom 90% are youth of color. 

The program provides free award-winning workshops within the classroom and offers students a partnership with a professional filmmaker-mentor to develop a storytelling project. Addressing the crisis of inclusion in media by providing a foundation in film for New York's under-served youth, Reel Works has been twice recognized by the White House as one of the top arts programs in the U.S.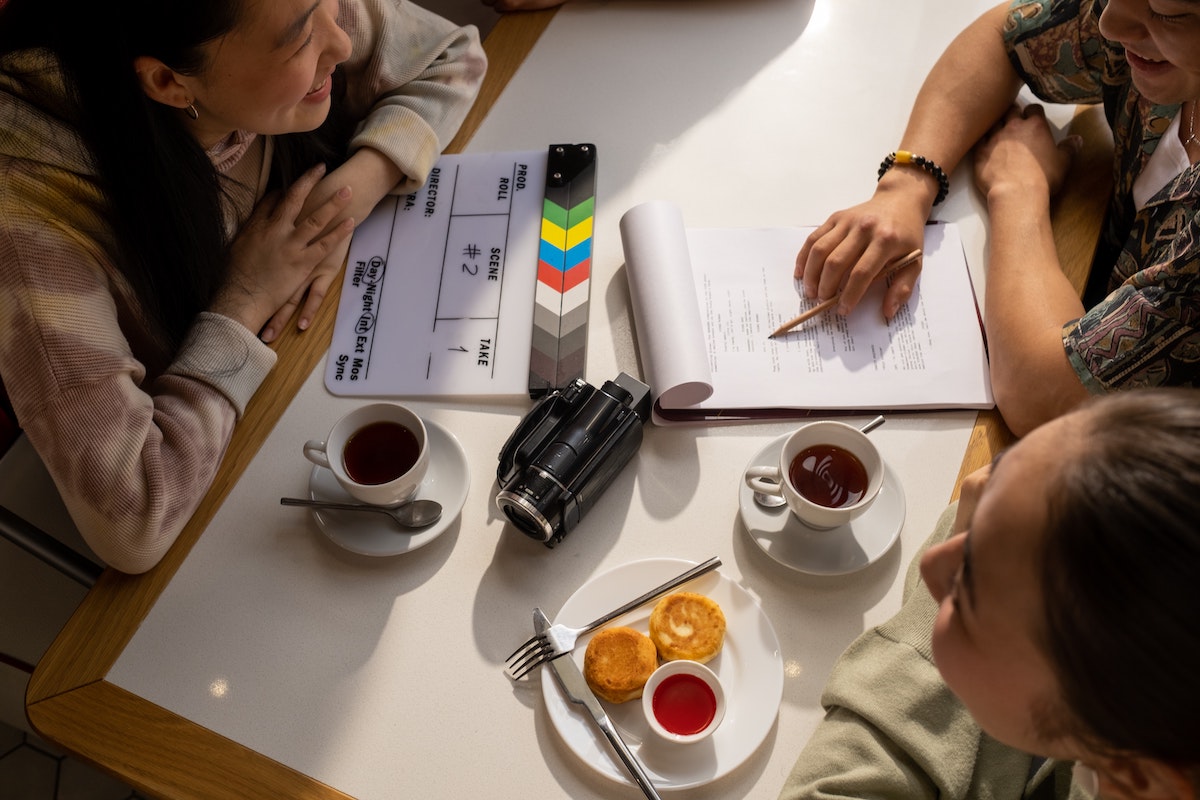 The future of diversity in film
After creating opportunities for underrepresented groups to enter the industry, what is the next step for New York?
In 2023, productions participating in the tax credit program must submit diversity plans to the ESD with a commitment to hire a diverse workforce. They are given a survey that mandates actors, crew, and vendors to submit information regarding their gender and race. Producers are then required to pledge that they will take responsibility for submitting forms and following the process to promote diversity within their crew.  
The collected data, which is later distributed to studios as the Film & TV Diverse Suppliers Directory, is then used to encourage filmmakers to be more equitable in their hiring practices so that opportunities are available for a wider range of people.
The intention moving forward is to change how productions hire. "Productions are taking note of who their vendors are. For example, if they are working with only male-owned vendors, what can they do to change that? Where are the resources for finding LGBTQ+ owned caterers?" McGowan comments. It is a slow and gradual process that requires effort from production and continuous pressure from the state, but McGowan sees a promising future where hiring from a diverse pool will transform the film industry.
"It is incumbent upon producers to institute this change. As soon as you hire a more diverse director or producer, a more diverse crew will also follow. It really does trickle down. And when we have more diverse crews, we make better movies," says McGowan. Authentic storytelling reflects the experiences of individuals from a wide range of backgrounds and cultures.
With diversity as a highly-visible issue in the film industry, states across the US are now considering legislation that requires productions to set hiring goals that reflect the state's demographics, even the Academy of Motion Picture Arts and Sciences adopted inclusion standards to be eligible for best picture.
With more states making efforts towards inclusivity in the workforce, will other states be inspired to implement diversity accountability initiatives? According to Gretchen, other states will most likely follow whenever there is a financial incentive involved: "New Jersey has set things in motion and has motivated New York. Hollywood, independent producers and financiers all change course toward the most attractive production incentives; they'll be further motivated if there's something financial in it for them."
The future of New York's diversity in the film industry depends on a continued commitment to inclusivity and representation. There is hope that with the groundwork already in motion, the momentum will continue.
Entertainment Partners proudly supports diversity inside the company and throughout the industry. In addition, Entertainment Partners has the services and tools to support your production and production incentive needs in New York, and throughout North America, the UK and Ireland, as well as Australia and New Zealand.