Blog Home
Extended Film Incentive Revitalizes Massachusetts Film Industry
Massachusetts legislators signal to producers that the state is committed to the film & television industry for the long haul.
April 11, 2023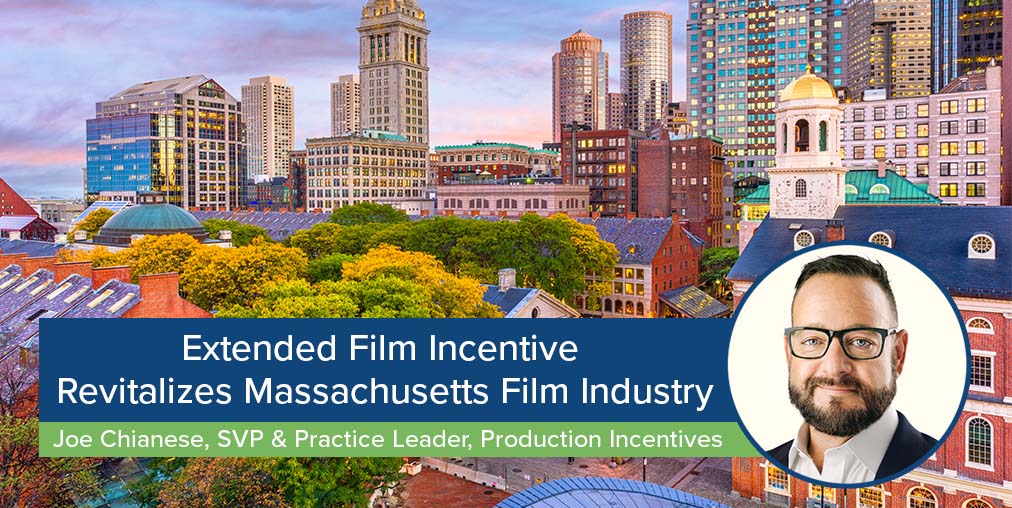 Massachusetts' scenery, culture, and character have attracted filmmakers to the region for years, but it was the state's highly competitive film tax incentive, passed in 2006, that established Massachusetts as a hub of Hollywood East and a destination for productions large and small.
Over the last decade, several high-profile productions have come out of Massachusetts, including critically acclaimed films 'Don't Look Up' and 'Knives Out,' (Netflix), 'American Hustle' and 'The Tender Bar' (Amazon), 'Bros' (Universal Pictures) and most recently the sequel 'Black Panther: Wakanda Forever' (Marvel Studios) which filmed partially at the Massachusetts Institute of Technology (MIT) and grossed over $850m. Boston was also heavily featured in the television series 'Julia' (HBO), as was Provincetown/Cape Cod in 'American Horror Story' (FX) and 'Hightown' (Cinemax).
Prior to the film incentive, Massachusetts-set projects were filmed elsewhere due to the exorbitant price of production. Business and talent were outsourced, and the industry was atrophying. "If we [didn't] start advocating for some kind of incentive program in Massachusetts, we [weren't] going to have an industry left in a year or two," says Chris O'Donnell, Business Manager of IATSE Local 481.
In 2005, O'Donnell and leaders from around a dozen film-related businesses began urgently campaigning for a competitive tax credit program, and in 2006 the Massachusetts state legislators passed the Film Tax Incentive program, offering productions the following benefits: 
25% production credit

25% payroll credit

Sales tax exemption 

Credits could be sold or refunded by the State at 90% of face value, or carried forward for the next 5 years

No annual or project caps

No residency requirements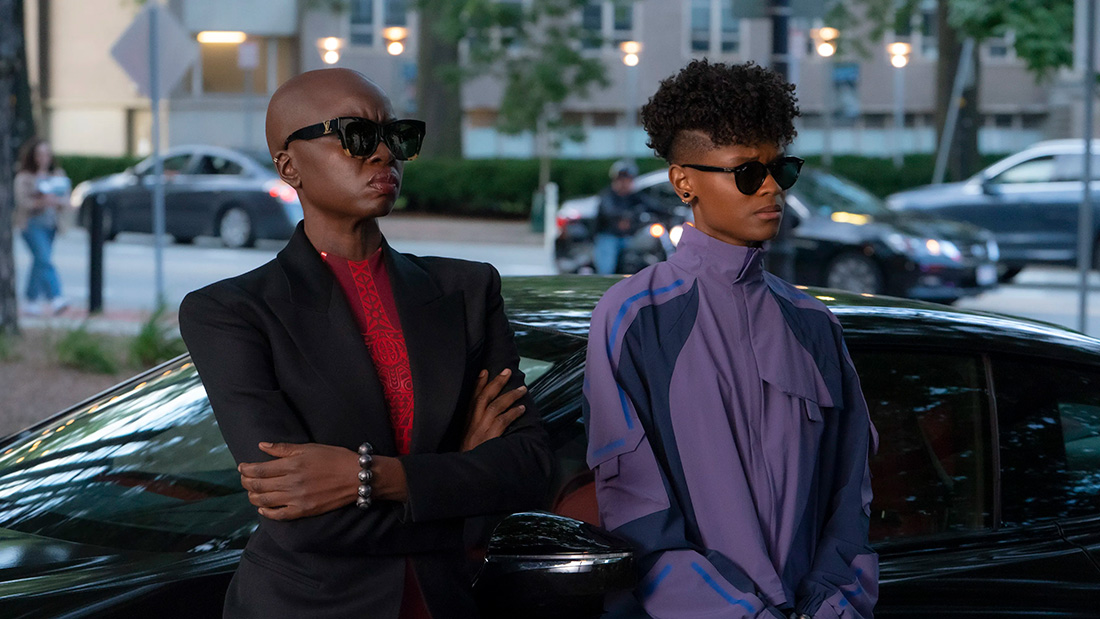 'Black Panther: Wakanda Forever' / Marvel Studios
Thanks to the tax incentive, film and television production bolstered economic activity throughout the state. According to the Massachusetts Production Coalition (MPC), there have been more than 30 major productions filmed each year and over $3 billion in direct spending over the lifetime of the tax incentive. 
Within the incentive's first five years, 270 productions were filmed in over 220 cities. Among the findings of the MPC's reporting, 'Don't Look Up,' starring Jennifer Lawrence and Leonardo DiCaprio, resulted in the booking of 15,000 hotel rooms; the first season of 'Castle Rock' generated over 1,000 full-time equivalent jobs; and Warner Brothers productions generated $69 million in local economic activity within a 12-month period.
Preserving the film tax incentive and local jobs
Attracting new film and television business to Massachusetts was only the first hurdle; keeping productions in the state for the long haul was another matter. With an expiration date on the horizon, also known as the 2023 Tax Incentive Sunset Date, O'Donnell feared that businesses would not continue to invest into the infrastructure and workforce of the film industry. "If you don't have the infrastructure and crew base, you're only going to attract so much business and so much production" he says.
Additionally, thousands of already-existing jobs were at stake if the sunset date were not extended. O'Donnell, the MPC, the Massachusetts Film Office and other industry leaders got to work again. Collaborating with SAG, the city of Boston, and various stakeholders to recruit, educate, and create a pathway for underrepresented populations to join the film industry, they successfully convinced legislators to remove the sunset provision.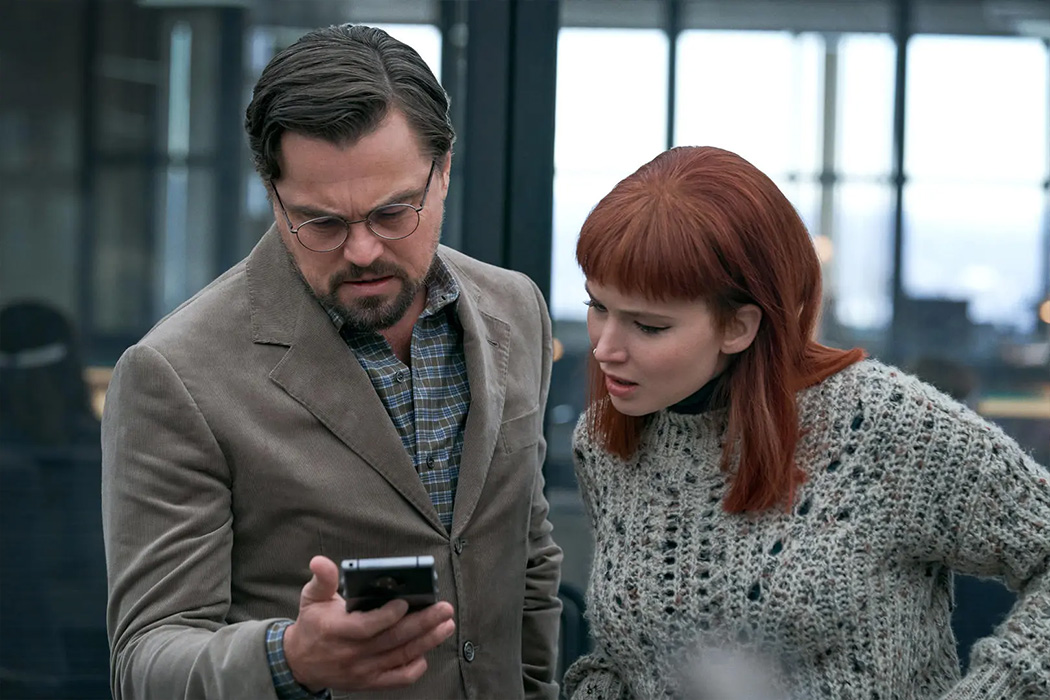 'Don't Look Up' / Netflix
With the preservation of the incentive, film-related jobs in the state continue to grow, along with memberships through the local unions. Over a seven year period, O'Donnell has seen a 60% growth in membership at IATSE Local 481, and Boston's branch of SAG grew by 30%. The influx of new members also presented a dire need for training opportunities, something that Local 481 quickly resolved: "We've always had a very robust training program," says O'Donnell. "We probably do 40 to 60 training sessions a year for our members. We were probably the first local to hire a full-time training coordinator back in 2009!" he says.
In addition to its own training programs, Local 481 also partners with educational institutions across the state that provide media training; this has created a pipeline of more than 4,000 students in film programs at over 20 colleges and universities, including Boston University, Emerson College and Fitchburg State University.
Studios expand to meet the growing needs for production space
As Massachusetts continues to be a premier location for filming, the infrastructure surrounding production is beginning to see a boom in development too, particularly in prop houses, stage spaces, and visual effects houses. In return, the investments in local infrastructure has signaled to filmmakers that Massachusetts has the facilities, the crew, and the determination to support more production.
Those already established in the industry are now looking for new ways to expand.
With close proximity to Boston, New England Studios is comprised of four 18,000 square foot sound stages, integrated with the latest technology in grip and lighting inventory. Initially opened in 2013, the facility was 30% occupied; today, that occupancy has grown to 100%. Responding to the needs of the industry, New England Studios has confirmed that an additional soundstage expansion project is currently under consideration.
Other studios in the region are also quick to meet the demands for production space: Red Sky Studio's second campus is under renovation, and Marina Studios recently opened a satellite facility with aims to open another location by next year. And although still in its planning stages, Kemball Street Studios is a proposed $15 million project which would provide 20,000 square feet of state-of-the-art technology for both film production and education.
What is the next chapter for filmmaking in Massachusetts?
The recent resurgence in episodic television is leading production companies to reevaluate their focus, and that means good news for Massachusetts; series like 'Castle Rock,' HBO's Emmy-winning series, 'Olive Kitteridge', and Showtime's 'Dexter: New Blood' are just a few of the series making their home in Massachusetts. AMC, Cinemax and FX have all landed there as well.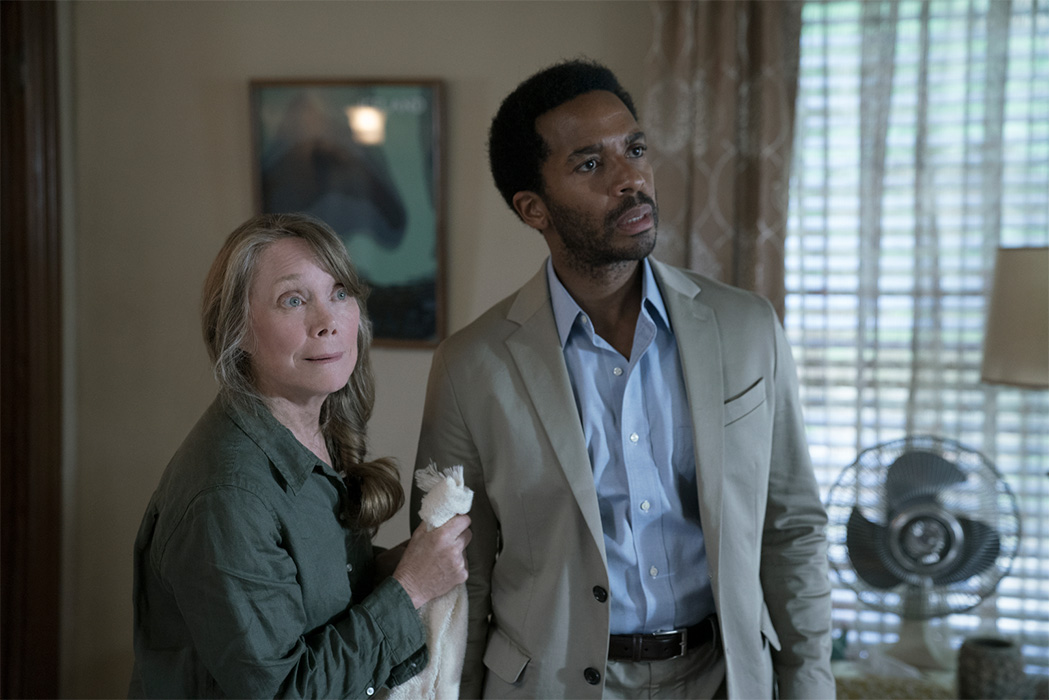 'Castle Rock' / Hulu
Big film productions, although smaller in quantity, are also bringing in larger revenues and more opportunities for local technicians and actors. And while low-budget features and Indies may not stimulate the workforce like the larger films, they are providing a great framework for new crew members to receive hands-on training. So, which is the better choice for Massachusetts? Chris O'Donnell affirms quality is just as important as quantity, "I think it's valuable to have a whole spectrum of productions. In terms of the engine of growth… it's not just the number of projects you get but the quality of the projects you get also."
Headed to Massachusetts? Here's how EP can help.
Looking to film in Massachusetts, or sell your Massachusetts film tax credit? Contact EP's tax incentive team, North America's leading provider of film and TV tax credit placement services. Our expertise is an unmatched resource for productions. Servicing all jurisdictions, we can help you find the perfect incentive location to film your next project. When you're ready to start scouting, check out our incentive map to get an idea of what kind of tax credit programs are available to you. Then, contact EP's US Tax Incentive Team, and we'll take you from budget to the monetization of your tax credit.