Blog Home
Outside of London: How the UK Production Industry Spread Beyond the Capital
Film and TV production outside of London (OOL) is now an integral part of the UK, with world-class media hubs from Wales to Northern Ireland.
September 21, 2023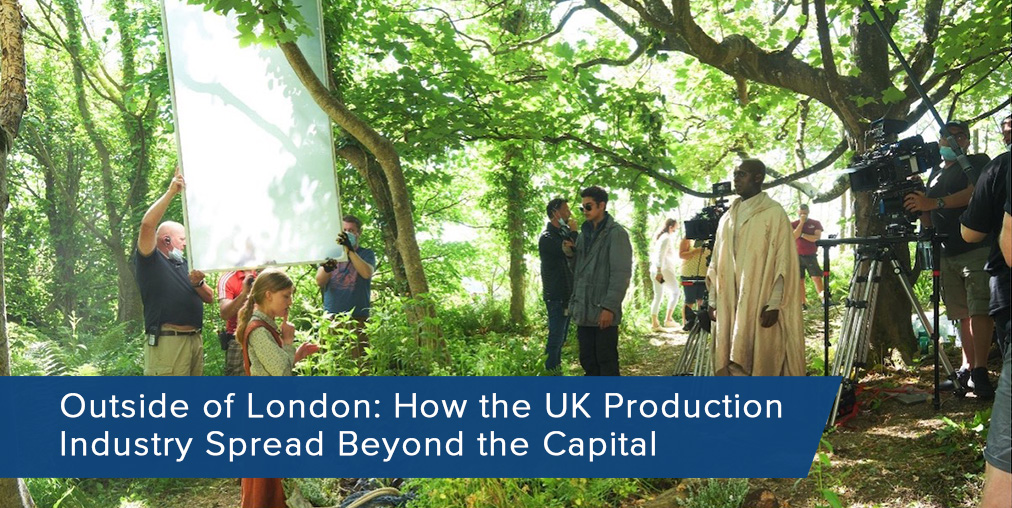 Film and TV production outside of London (OOL) is now an integral part of the UK production industry, with world-class national media hubs having emerged across England, as well in Wales, Scotland and Northern Ireland. 
Historically, the development of production hubs outside the capital has largely been spurred on by the UK's communications regulator, Ofcom, whose Regional Production and Regional Programming Guidance requires UK public service broadcasters (PSBs) to make a "suitable proportion" of programmes outside the M25 (the London Orbital Motorway) to strengthen the TV production sector, create jobs and grow local economies.
Against this backdrop, the world's leading PSB – the BBC – has been a driving force behind the UK's national hubs, commissioning 58% of its network hours OOL in 2022, surpassing its 50% quota. And the BBC isn't stopping there; as well as estimating an additional OOL spend of at least £700m by 2027-28, the broadcaster intends to shift its creative and journalistic centre – and therefore its power and decision-making – away from London over the next six years.
Likewise, ITV is committed to encouraging a "vibrant, sustainable TV production industry in the UK's nations and regions." In addition to the ITV Studios business which operates across England with hubs in Salford/Trafford and Leeds, ITV has made significant investments, and in many cases owns controlling shares, in regional production companies.
Thanks in part to this investment by PSBs, all four UK nations now have the crew and infrastructure in place to support studios and production companies worldwide.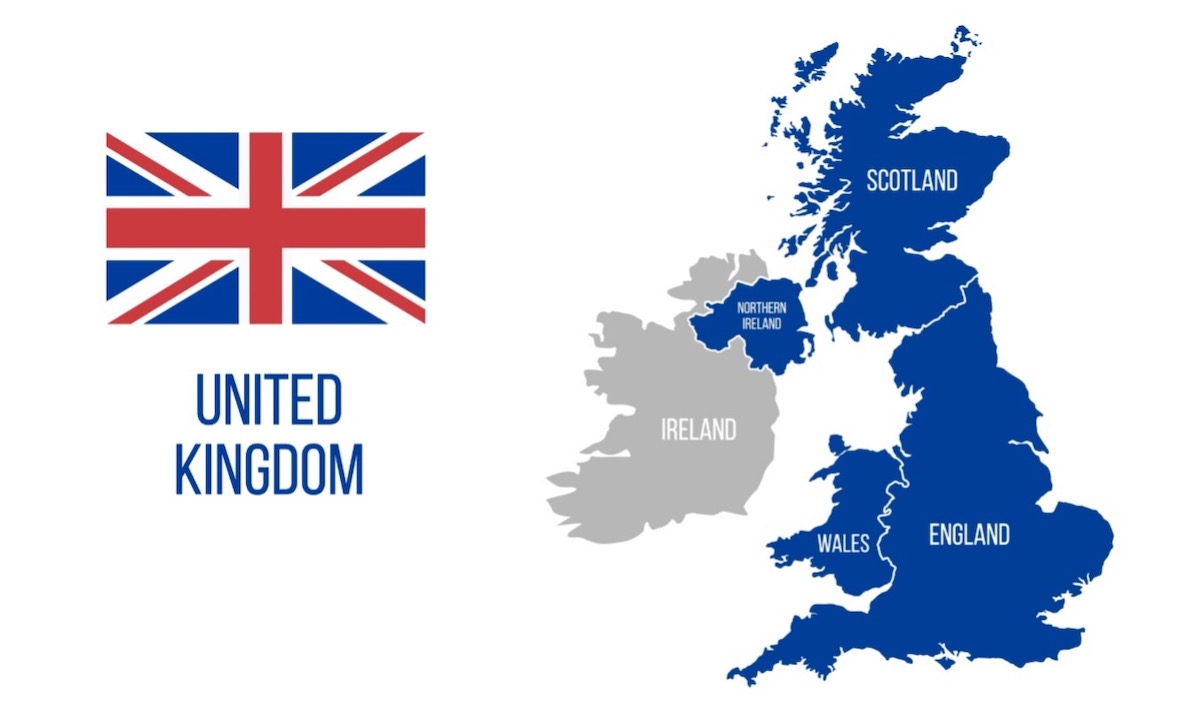 Enamoured with England
The busiest region outside the capital is the South East of England, which is home to major film studios like Warner Bros. Studios Leavesden, Pinewood Studios, Shepperton Studios and Elstree Studios, Between them, these studios have supported some of the world's biggest franchises, including Harry Potter, James Bond and Star Wars. But it doesn't stop there; film-friendly production hubs in both Manchester and Liverpool in the North West and Bristol in the South West mean film and HETV production is well supported throughout England.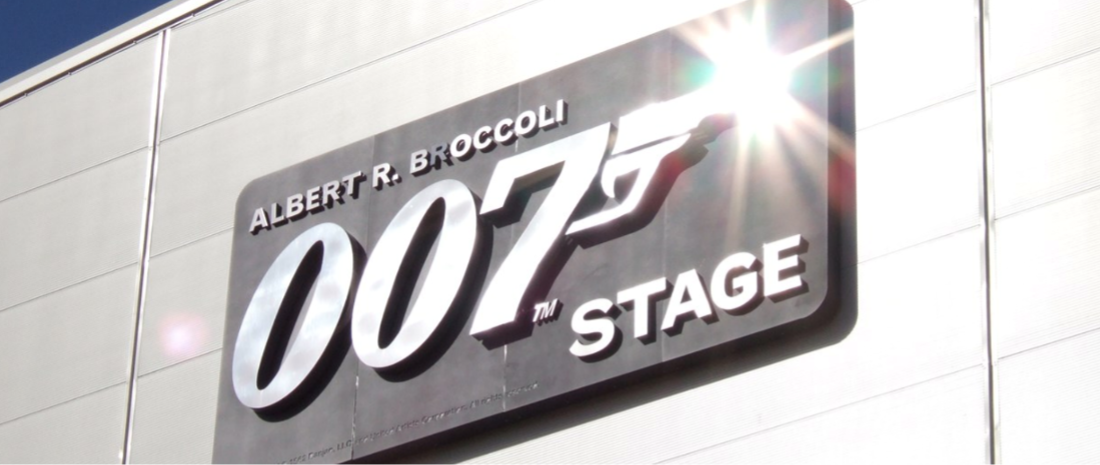 Pinewood's Albert R. Broccoli 007 Stage has recently been home to Jurassic World: Dominion (Universal Pictures), Star Wars: The Last Jedi (Walt Disney Studios Motion Pictures) and No Time to Die (Universal Pictures/United Artists Releasing).
Winning in Wales
OOL, Wales boasts the largest suite of film and TV studios, and figures from Creative Wales (a government agency set up in 2020 to support the national creative industries) tell an impressive story: with £14.2m awarded to film and TV projects since 2020, Wales's creative industries have an annual turnover of £1.7bn and foster 35,400 jobs.
Wolf Studios (His Dark Materials (BBC/HBO)), Great Point Seren Studios (Industry (BBC/HBO)) and Dragon Studios (Willow (LucasFilm)) are the main Welsh studios, and the nation also boasts epic mountains and stunning coastlines for location shooting. The Creative Wales Screen Team offers practical support to connect producers to locations, as well as talent and cutting-edge facilities, while Screen Alliance Wales helps studios and production companies to source and recruit local crew through its online database, which holds the details of almost 10,000 vetted crew.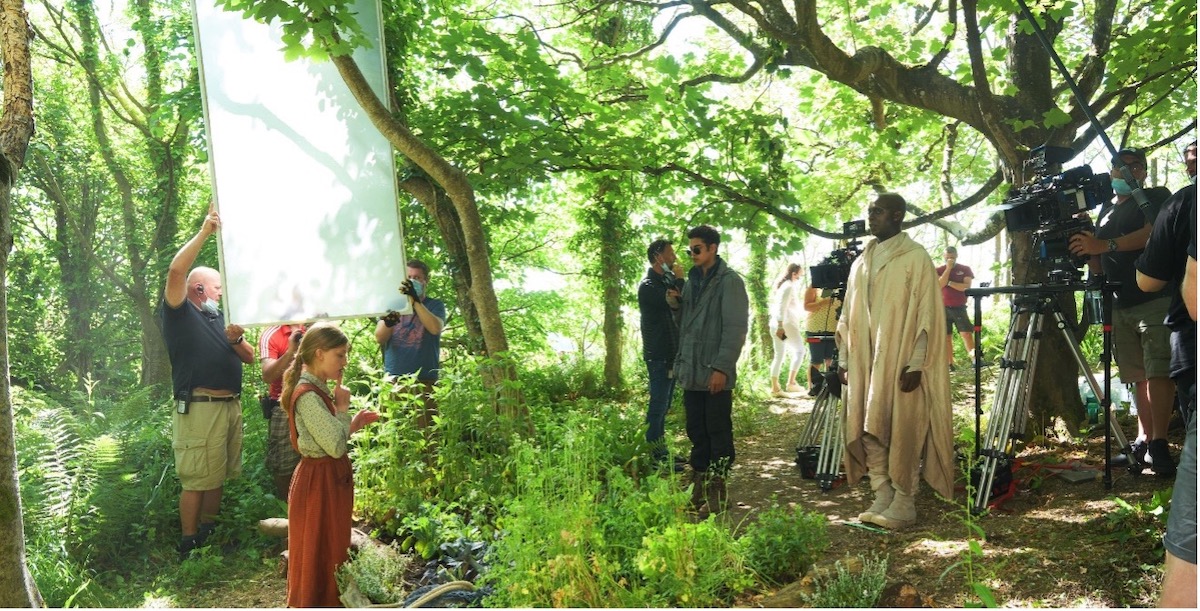 Filming Bad Wolf's His Dark Materials in Wales (BBC/HBO)
Success in Scotland
Likewise, Screen Scotland offers a fully confidential locations service to help incoming productions make the most of what this country has to offer. As well as established crew bases, Scotland boasts world-class studios such as Leith's FirstStage Studios (Avengers: Infinity War (Marvel Studios); Good Omens: Season 2 (Amazon)), as well as iconic locations which have attracted blockbuster films like The Batman (Warner Bros.) and Indiana Jones and the Dial of Destiny (LucasFilm).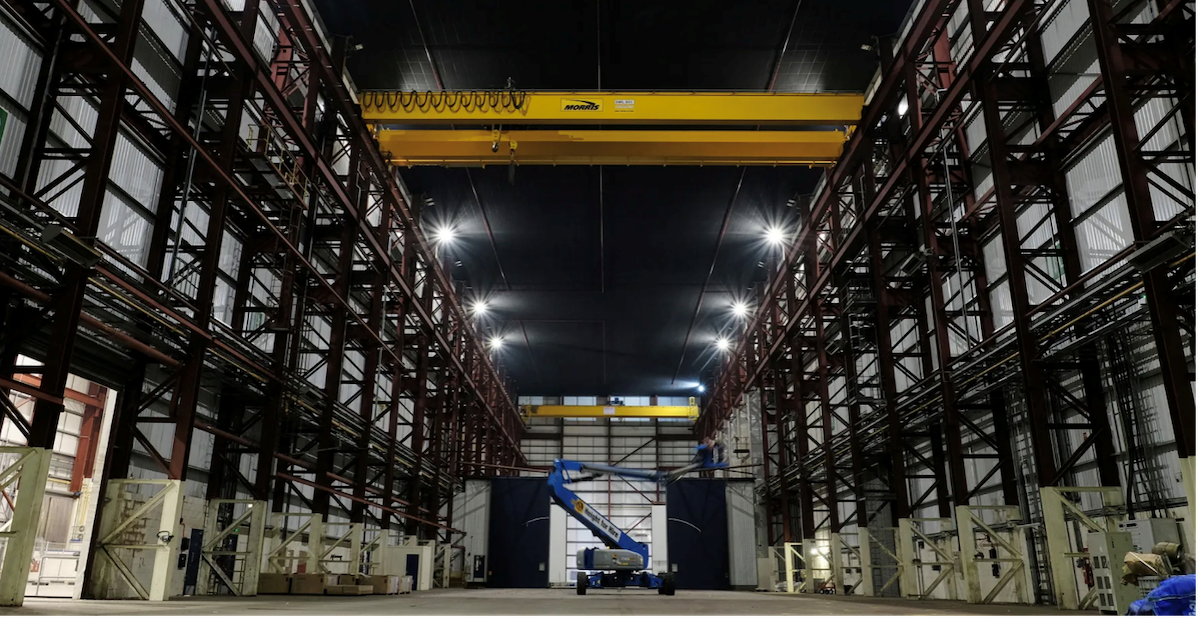 With up to 115,000 square-foot of shooting space, extensive offices, workshops, hard standing and on-site parking for over 200 vehicles, FirstStage has all the facilities required for large-scale productions.
Following the success of Game of Thrones (predominantly filmed at the iconic Titanic Studios) and Kenneth Branagh's recent Oscar winner, Belfast, Northern Ireland Screen has launched an ambitious four-year strategy which aims to foster "the strongest screen industry outside of London in the UK and Ireland." Among other things, the agency has pledged to double its skills budget to £4m a year and expand its partnership with the BBC.
For those looking to Northern Ireland as a filming location, Northern Ireland Screen offers advice on all aspects of filming – including budgeting, studios, crew, locations, permissions and services – ensuring that filming happens as easily and effectively as possible.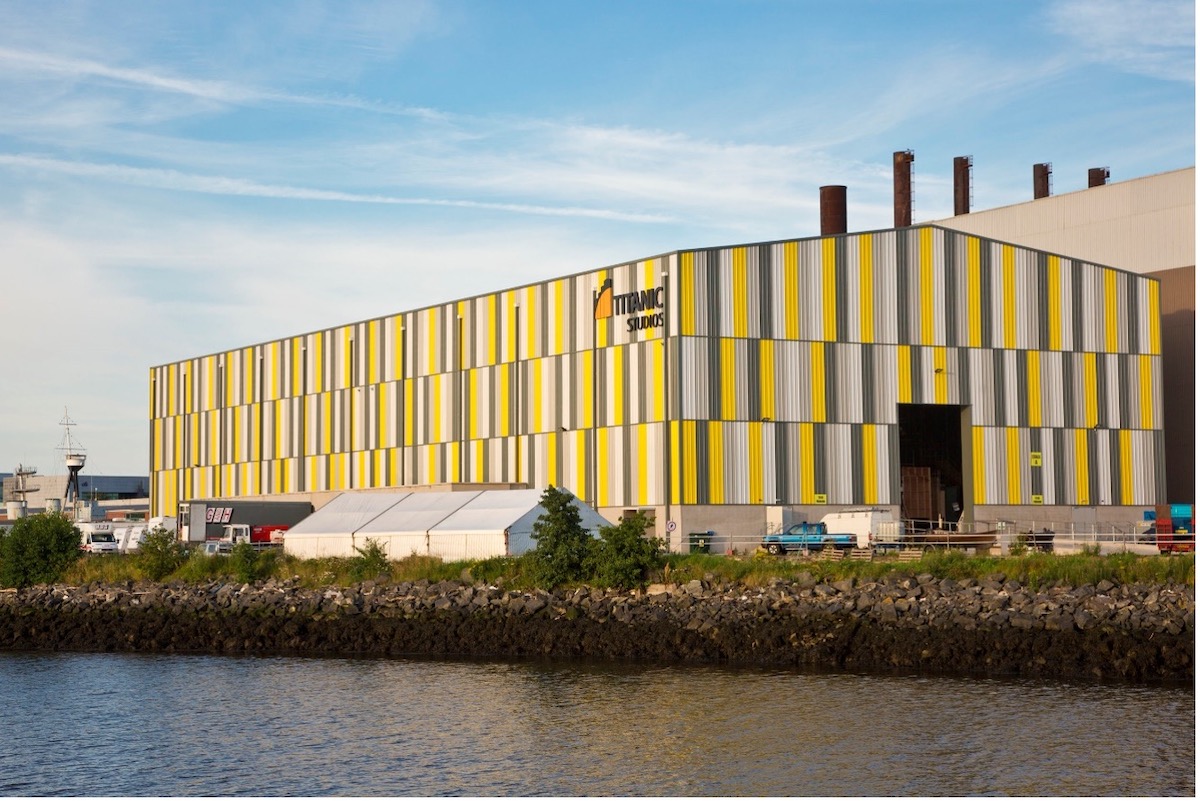 Titanic Studios purpose-built, 21,000 square foot sound stages, the Hurst & Macquitty stages, were built in 2012.
How EP can help your production in the UK
The successful film and TV productions that have been produced throughout England, Wales, Scotland and Northern Ireland in recent years are proof that the UK has much more to offer than just a charismatic capital city. As government funding and inward investment increase and producers worldwide come to realise the world-class talent, locations and facilities on offer, these national production hubs are sure to go from strength to strength.
Headed to the UK for your next project? From UK payroll to production incentives and the industry's leading production technology, EP can help you during every stage your project. Reach out to us today to get started!
Want to learn more about what the UK has to offer? Join us for the upcoming Master Series: UK Production: Sites, Services and Studios.