Legal & Compliance Home
UK Government Backtracks on Growth Plan: What it Means for Production
Former UK Chancellor Kwasi Kwarteng was replaced by Jeremy Hunt after 38-day run, and policies reversed in efforts to curb economic downturn
October 18, 2022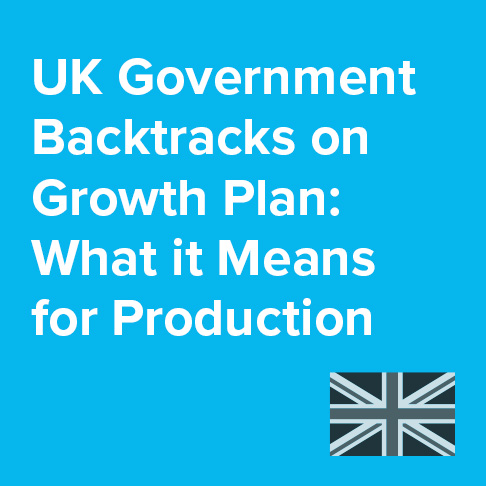 It's been a whirlwind few weeks in UK politics. After former UK Chancellor Kwasi Kwarteng announced his now infamous Growth Plan (also known as the "mini budget") on September 23, 2022, the pound dropped to a record low against the dollar and Prime Minister Liz Truss and her Conservative government faced widespread backlash.
As a result, on September 14 Truss sacked Kwarteng (just 38 days after he was appointed), replacing him with Jeremy Hunt. On September 17, Hunt announced that he was abandoning almost all of Kwarteng's policies.
Here's what this latest announcement means for the production industry.
Reversal of IR35 reforms
Arguably the biggest announcement for the production industry was Kwarteng's decision to repeal the IR35 reforms and shift the burden of applying the rules back to individuals, not employers.
The reforms, which came into force in the private sector in 2021, have had a significant impact on the production industry. Under the reforms, production company and studio end clients must determine a contractor's employment status and – where they are deemed to be employed for tax purposes – make deductions for income tax and national insurance contributions (NICs) and pay these to HMRC.
Hunt has announced that these reforms will no longer be repealed. As such, the burden of applying the rules will remain on the employer.
Tax cuts
Hunt has abolished Kwarteng's plans to reduce income tax, which will remain at 20%.
However, Hunt has retained Kwarteng's plans to scrap the new 1.25% health and social care levy, which was set to be introduced in April 2023. Hunt has also announced that the 1.25% increase in NICs, which was introduced in April, will still be reversed from November 6, 2022. As such, the messaging around the 1.25% increase in NICs, which HMRC requested be included on all payslips, will need to be removed from November 6th.
Support for those over 50 returning to work
Kwarteng's mini budget introduced additional support to help Universal Credit claimants over the age of 50 return to the workforce. According to the Department for Work and Pensions, this age group has seen a decline in employment rates over the past year.
This initiative wasn't named as one of the policies which has been abandoned. If it goes ahead, it will be good news for the production industry, which is facing an acute talent shortage. Recent research by the Film and TV Charity revealed that the UK film and TV industry could attract an additional 35,000 workers if it increased its retention of those over the age of 50. With productions struggling to find experienced crew, any government support to help this age group re-enter the workforce is well timed.
How EP can help
As UK payroll tax legislation continues to evolve, the EP team wants to make sure you understand how it impacts your production. If you ever have questions or need support, please don't hesitate to reach out to us.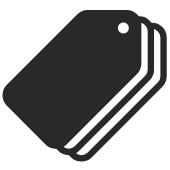 UK