Industry News Home
Entertainment Partners at 2022 Institute on Entertainment Law and Business
EP's Production Incentives Practice Leader, Joe Chianese, joins panel to educate producers on the wide availability of film and television incentive programs and how to access them.
November 7, 2022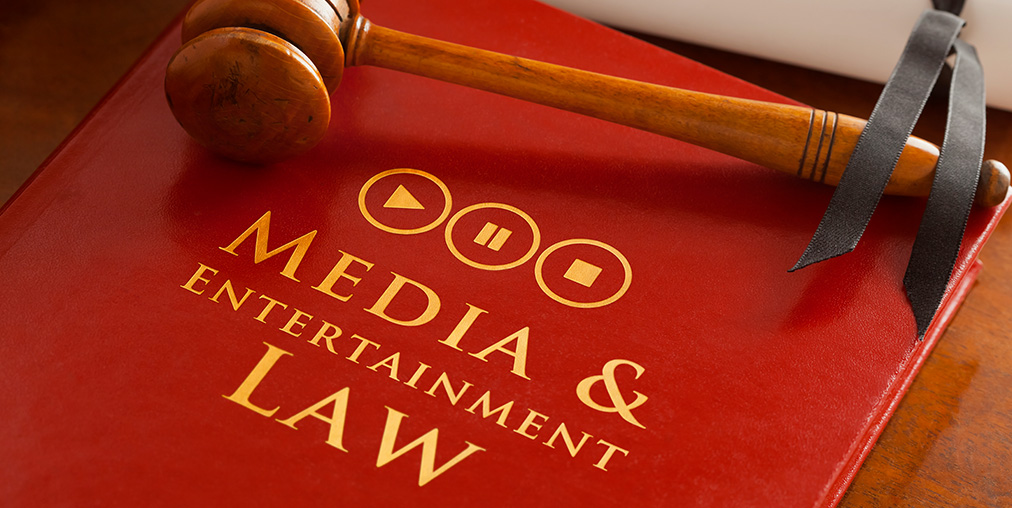 On October 22, 2022, the Beverly Hills Bar Association partnered with the University of Southern California Gould School of Law to host the 2022 Institute on Entertainment Law and Business. The info-packed in-person event was attended by entertainment industry legal experts, producers, incentive experts, and lawyers at every stage of their careers.
Entertainment Partners 'Senior Vice President of Production Incentives, Joe Chianese, attended several sessions and presented on a panel. "The event provided an excellent overview of what's transpired over the course of the last couple of years in the entertainment industry and, more importantly, gave us all detailed insight on what's next," Chianese says.
He adds, "Most conferences have been virtual in recent years, which is tough in an industry that's so dependent on networking. Attending an in-person event brought a new energy that we've all been missing. The connectedness was so nice!"
What's happening in entertainment law
Sessions focused on a wide variety of topics, including details on how entertainment law has transformed over the years; the evolution of music piracy, and a look at why 2021 was the biggest year for music yet; potential legal ramifications of representing comedians; and more.
The event also featured keynote speaker, Allen Media Group/Entertainment Studios, Byron Allen. Allen Media Group owns 36 network affiliate broadcast television stations in 21 U.S. markets, and twelve 24-hour HD television networks serving nearly 220 million subscribers.
As for trending topics, Chianese says, "There was a big focus on how streamers are growing and changing, especially at the Netflix level. Content demand is through the roof, and big platforms are relying on self-produced content more and more, which is really exciting to see." From a legal perspective, "self-created content impacts licensing, how contracts are built, and how content is distributed," says Chianese.
There was also discussion about the metaverse and how that will become a major part of the entertainment spectrum. "There are major investments–billions of dollars 'worth–happening around that content realm, and it'll be really interesting to see how it all transpires over the next few years," Chianese says.
Chianese presents on production incentives
During the event, Chianese had the opportunity to share his expertise on United States incentive programs. The goal of his panel, aptly titled "Production Incentives: What Are They and How Do We Access Them," was designed to raise awareness around incentive programs and provide context on how they work and why they exist.
Chianese says, "Our focus was to highlight the current state of incentives and to talk about the legislation surrounding incentive programs in a way that's relevant to both new and seasoned legal professionals in the entertainment space." Chianese also educated audiences with a historical perspective on how incentives have evolved in the United States since programs were first launched in 2001.
Berlin, Germany-based inventive expert Dr. Laura M. Zentner Greenberg and London, UK-based incentive authority Tim Johnson joined Chianese on the expert panel to present a global overview. Chianese says, "We also had Jay Roewe, the SVP of Production Incentives & Production Planning at HBO, on the panel, who gave a fantastic rundown of incentives from a producer's perspective."
Tax subsidies, credits, and additional production incentives available to film and television producers within each presenter's jurisdiction were a primary focus. Panelists also offered guidance on what steps producers can take to access incentive programs in their respective countries, how to evaluate the competitiveness of a particular program, and how to navigate challenges that may arise during the incentive collection process when engaging with foreign governments.
Chianese says, "We were able to educate legal experts on the value of global incentive programs and help them understand how both large studios and independent producers can optimally leverage these programs to bolster their budgets. There's often a perception that studios are the only entities taking advantage of incentive programs, so it was great to be able to highlight that independent producers also have the opportunity to benefit."
About the conference 
The Gould School of Law offers an in-depth Media, Entertainment & Technology Law Program at USC, providing students with a unique educational experience that addresses the complex mix of legal and business issues in content and technology markets. The 2022 Institute on Entertainment Law and Business event focuses on many of the same topics covered in the school's daily curriculum, including intellectual property and business law. Conference attendees are a mix of new grads and senior attorneys, all practicing entertainment law.