Industry News Home
Cheryl Nex Receives Honourary Life Member Award from Directors Guild of Canada
Nex, Head of EP's Canadian operations, was honored by the DGC at the 2022 awards ceremony for her career accomplishments, industry contributions, and personal achievements.
January 6, 2023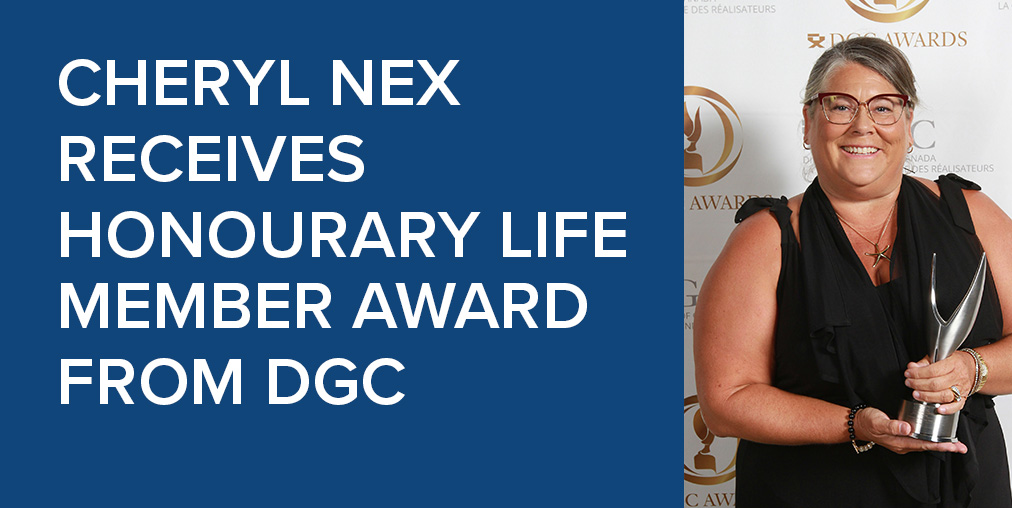 Cheryl Nex, the President of Entertainment Partners Canada, received an Honorary Life Member award from the Director's Guild of Canada (DGC) on November 5th, 2022.
This award is presented to a non-guild member whose outstanding industry contributions have had a significant positive impact on the field of film and television as a whole or on the guild and its members. The award recipient is selected by the DGC's National Executive Board. Nex was chosen to receive the award because of her commitment to next-level leadership and dedication to influencing positive change.
Intrinsically motivated to serve
Nex developed a reputation for going above and beyond throughout her twenty-five years in the film and television industry. She's a fierce advocate for the industry as a whole, having worked with both government and industry agencies, rallying for important tax policy changes and striving to protect underrepresented populations, including child actors.

Nex's entertainment industry career began in 1989, and she worked her way up from entry-level accounting to executive leadership. While serving as a driven corporate leader at TVD Televector Enterprises in 2001, she helped facilitate a successful merger that resulted in the creation of Entertainment Partners Canada. After the merger, she thrived as EP Canada's Senior Vice President for the next year, then graduated from regional operational responsibilities to national oversight when she became the company's Executive Vice President in 2002. In 2006, she took the helm as President and CEO, a role she still proudly holds today.
While her career was taking off, Nex also amassed an impressive collection of professional credentials. In addition to her Master's in Business Administration (MBA), she's also a Certified Professional Accountant (CPA, CGA), a member of the Institute of Corporate Directors (ICD. D), and a Certified Executive Coach (CEC).
As a values-driven leader, Nex operates from a foundation of trust, loyalty, and integrity. She's dedicated to serving as an advisor, problem-solver, coach, and collaborator to both clients and colleagues, and she always shows up ready to tackle challenges with energy and enthusiasm.

When collaborating with her team, Nex prioritizes creating an environment where everyone in the room is fully engaged and feels empowered to have a voice. As someone who worked her way up in her career, she especially enjoys providing others with opportunities to grow and succeed.
Advocating for good in the entertainment industry and beyond
Considered a pioneer of Canadian film, Nex's admirable career is complimented by her advocacy work. She serves on multiple boards, including those for the Actsafe Safety Association, the Motion Picture Production Industry Association (MPPIA), Capilano University, and the Certified General Accountants (CGA) of Canada ethics committee.
As a board member and industry supporter, Nex has been instrumental in advocating for positive change to tax policy. A passionate industry advocate, she's also spent countless hours working with the Canadian government to build awareness of the economic value of productions by quantifying how the industry benefits the national economy.

Throughout the years, Nex has led important ethics initiatives, including the development of regulations for the employment of children in film and television. On a more personal note, she's heavily involved in her community. She enjoys supporting youth programs, including Canada's young Olympic hopefuls, and fundraising for many charities, from the local food bank to Habitat for Humanity.
Cheryl Nex accepts Honourary Life Member Award at the 2022 DGC Awards
How it feels to be recognized by the DGC
When asked what it means to her to be chosen as an Honorary Life Member of the DGC, Nex's answer perfectly aligns with her leadership style. She says, "I'm humbled to receive this award, but this is not a one-person affair; it's a whole-team effort. I want to recognize and give kudos to the incredibly talented and dedicated team of industry partners and innovators I've been so fortunate to work alongside throughout the years."

She continues, "I had the privilege of being the person who represents Canada on the stage, and I'm deeply honored to accept the award on all of our behalf. It's a visual representation of years of work going on behind the scenes — and if I could share pieces of it with all the team members I've interacted with throughout the years, I absolutely would."
About the Director's Guild of Canada
The Directors Guild of Canada (DGC) is a national labour organization that represents directors, designers, producers, and editors. With over 5,500 members, the guild serves as a collective voice of the industry and plays an important role in ensuring members have reliable work opportunities, safe work environments, strong production infrastructure, and comprehensive training and development tools. The guild also serves as a collaborative creative community dedicated to ensuring Canada is consistently positioned as a film and television production leader.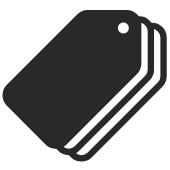 Canada