Blog Home
The Beginner's Guide to Hybrid Film Financing
How to successfully navigate working with foundations and investors to finance your next social-impact project
November 3, 2021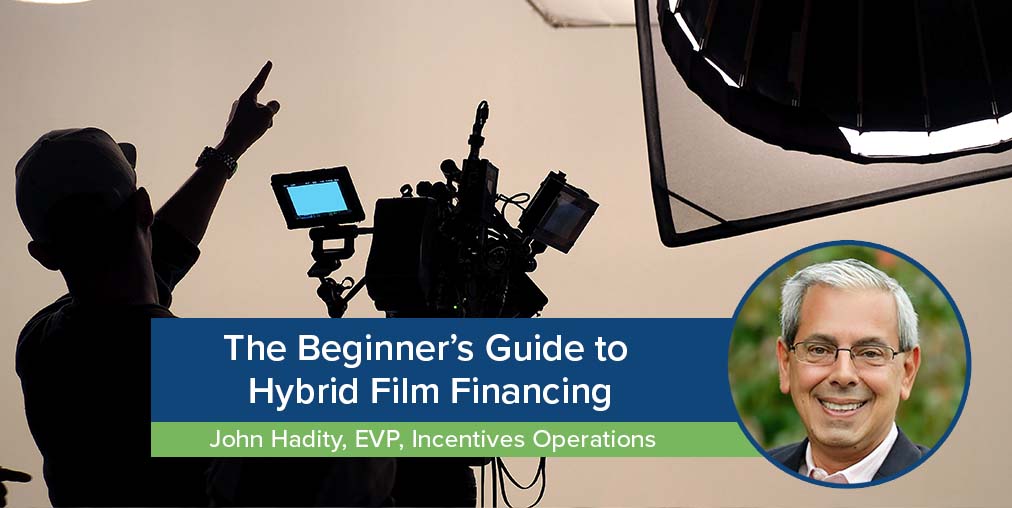 Putting together your project's financing plan may feel like a puzzle. There is often more than one way to raise funds, and today, most productions are made using a variety of fundraising methods. Hybrid film financing is one option to consider in the funding process, especially for projects with notable social impact, and I'm here to help you put the right pieces together to complete your final picture and get it in motion.
What is Hybrid Film Financing?
Hybrid film financing combines customary for-profit funds (e.g., equity) with not-for-profit elements. One such element is known as a Program Related Investment ("PRI").
PRIs can be made in the form of loans, equity investments, bank deposits and guarantees. Like traditional grants, the investments are used to support projects that fulfill an IRS-recognized charitable purpose. Unlike grants, PRIs are designed to be repaid to the donor, usually along with a modest amount of interest or other type of financial return.  Recipients must be able to generate revenue through fees or earned income to repay PRIs.  They are provided by foundations and nonprofits who can be strategic partners in making your project a success. Some may have significant funds available to filmmakers, who have set up a non-profit element to their production financing plan, for projects that are directly in line with the mission of the organization giving the grant.
How Much Money is Available to Filmmakers?
Is hybrid financing the same as applying for a grant? Not exactly. Most productions can apply for grants which are typically between $5-10K. But, what if you need more?
That's when hybrid financing comes into play.
Choosing the hybrid financing route means tapping into hundreds of organizations, places like The Ford Foundation, MacArthur Foundation, and Skoll Foundation who have the funding to make a much larger contribution to your project, possibly even upwards of $250K+.
Even if you've raised a significant amount of your funds through equity financing and are still left with a gap, hybrid film financing could be a crucial component to successfully reaching your fundraising goals. That's why it's important to understand how to qualify while you're in the early stages of your project's development, so you have this available as a financing option.
How Hybrid Financing Works
Anytime an organization is considering a project to fund, there are many factors for them to weigh before they give out any money. Usually, they want to know that your project is aligned with the mission of their organization.
Additionally, it may include a combination of restrictions, requirements, recordings, progress reports, film copies shared, or screen credits as part of the agreement.
If a movie gets made and it doesn't sell, the loan might be treated as non-recourse (meaning "forgiven"). But, if it does sell, the funds come back to the organization, the loan is repaid, and that organization can then use those funds for another production as a "pay it forward" cycle of funding.
How to Qualify
If you decide to pursue hybrid financing, you should weigh a few factors early on in developing your project because it may disrupt your production plan down the road. Pursuing hybrid financing opportunities right away may inform you on how to select your talent and crew members, with the intention of keeping the film industry progressing forward.  
Here are two questions to ask:
1. What organizations would care about the story and crew behind my project?
A foundation may only give money to productions that show true diversity in race or gender, or if your production's story is aligned with their values and mission.
2. What's required of me to receive the money?
For example, some foundations may require you to have a fiscal sponsor or you may even need to set up a 501(c)3 in order for them to give you funds.
What is a Fiscal Sponsor?
Setting up a 501(c)3 can be a huge undertaking for a producer so, most often, producers will seek out a fiscal sponsor.
Fiscal sponsors are non-profits who agree to act on behalf of a production as the gateway for receiving the funding, and allows you to reach a wider audience because donors can get a tax write-off.
How Fiscal Sponsorship Works
You partner with a non-profit (for example,

The Gotham

) that is aligned with the mission of your project.

The non-profit acts as your fiscal sponsor, who will receive the funds from a foundation (i.e. The Ford Foundation) or from individuals who want to donate and receive a tax write-off.

The non-profit will take a certain percentage for processing the check, as well as for handling all the government reporting on your behalf, and then send the remaining balance to the production.
Are There Corporate Structure Limitations?
In hybrid financing, you don't want to co-mingle equity funds with non-profit funds. Here are a couple of different ways to keep them separate:
Set up a 501(c)3: If you decide to set up a 501(c)3, you can't take on equity investors. Instead, you will need to set up a separate legal business entity, and have a contractual relationship between it and your 501(c)3 to receive non-profit funding.
Set up a C-Corp: If you end up finding a fiscal sponsor instead, those funds can't go directly into a legal business entity that you set up for equity financing. Instead, you'll want to set up a C-Corp to receive the fiscal funds that are also under the control of the producer. Then you would have a production service agreement between the C-Corp and the legal business entity to allow the C-Corp to get the money from the fiscal sponsor and that then moves that money into the legal business entity.
As with any financing option, there's a lot of research involved and different factors to consider with hybrid film financing. But don't let that scare you from making it a significant part of your production finance plan. With a wealth of knowledge in this space, our expert finance team is here to advise you on the best corporate structure for your production. We'll even connect you with local and international fiscal sponsors to ensure your project gets made on budget. Reach out to us today!
For additional production financing insight, be sure to check our Master Series webinar on hybrid financing, and read up on our Beginner's Guide to Production Financing.