Blog Home
Spotlight: Katie Weekes, Managing Director of Global Casting
Meet Entertainment Partners' Managing Director of Global Casting
April 28, 2023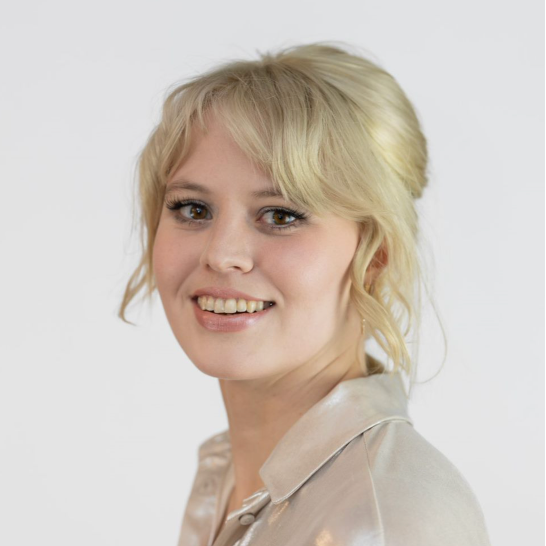 Despite the name, background actors are an integral part of film and TV productions. Imagine a war epic with no soldiers, or a ballroom scene with no dancers... you can't! While special effects have come a long way, nothing beats the realism and buzz of a live crowd. But finding the right faces and getting them to set on time (with all the right documents in place) is no easy task.
Enter the Entertainment Partners Casting Portal, an end-to-end solution which makes it easy to find, book, manage and pay hundreds of background actors at once. Whether you're a casting agency working across multiple productions, or an AD or a production team working on a single project, the Casting Portal helps to deliver the impossible.
At the helm of the Casting Portal is Katie Weekes, Entertainment Partners' Managing Director of Global Casting. An expert in background casting processes and technology, Katie oversees the strategic development and growth of the Casting Portal to meet the demands of feature film and high-end TV productions worldwide.
A global technology leader
Katie joined Entertainment Partners in 2019, excited by the opportunity to transform the film and TV industry through world-class technology. "In contrast to the technological advancements happening on screen, I was interested in the digital transformation that needed to take place behind the scenes," Katie reflects. "I found the idea of that type of problem solving really enticing." 
No stranger to hard work (Katie was state educated before she won a sought-after scholarship to the prestigious Oxford University), Katie has cemented the Casting Portal as the UK's biggest background casting platform. She's also overseen the market launch of Entertainment Partners' casting technology in several new jurisdictions – specifically, the US, Ireland and – as of this year – Canada. 
Seeing the UK become the global leader in terms of background casting technology has been a real highlight. "It's been amazing to see Central Casting – the leading background actor company in the US – embark on this journey as well," she reflects. 
And Katie's not stopping there. "I'm so proud to bring our casting technology to Canada," she says. "We've optimized the platform to meet the specific demands of Canadian production, and I'm excited to equip the best in Canadian background casting with game-changing technology amid the backdrop of their booming industry."
Partnering with the industry
For Katie, one of the most exciting ways in which Entertainment Partners has transformed the industry is the digitization of salary vouchers. "I'm really proud of our chitless technology, which was rolled out in the UK in 2015" she says. "At that time, we were the first people in the world to start using digital timecards for background actors – it was completely groundbreaking." 
Known as SmartVoucher in North America, Entertainment Partners' paperless payment technology allows productions to sign in and wrap background actors digitally, turning what used to be hours of overtime into a few minutes' work. The platform also calculates each background actor's wages based on the hours they worked and whether they're due any supplementary fees or overtime. "It's a lifeline for busy production and accounts teams," says Katie. 
Supporting the industry through COVID-19 is another area of pride for Katie, who played a key role in helping the industry get back on its feet while managing large crowds safely. As well as collaborating with UK unions on industry guidance to ensure productions were following best practices, Katie oversaw a number of platform updates which allowed agents to better manage fit to work declarations, sickness drop-outs and remote health and safety training. 
"The pandemic really showed the value of digital workflows," she reflects. "Our UK clients were able to get up and running again as soon as production was given the greenlight to restart, because most of them were already casting huge films and TV shows from their kitchens."
Making a difference
So, what does Katie like most about her role? "Throughout my time at Entertainment Partners, I've seen first-hand how the Casting Portal helps people find the joy in their job again," she smiles. "Our technology allows them to be creative and do what they do the best – find the right people, no matter the size of the crowd – without having to worry about all the administration and logistics." 
"We also create transparency for the background actors who are cast through our platform," she adds. "I'm proud to have been instrumental in giving background actors greater visibility over the important work they do. They can sign into their account at any time and immediately see all the jobs they've worked on which were booked through the platform. Their pay slips, contracts, messaging history – it's all there in one place." 
"We really are a one-stop shop," she summarizes. "And because we sit at the intersection of creativity, efficiency and compliance, I love the innovation that comes with my role and the fact that we've completely changed how background casting is managed. It's very rewarding."