Blog Home
Delivering the Impossible: Epic Background Casting in a Crisis, and Beyond
EP's Casting Portal helped UK casting agencies overcome the challenges of COVID-19, introducing technology that would transform the business of background casting.
May 9, 2023
In 1916 Charlie Chaplin made a silent short inspired by the role of the background actor. At the beginning of 'Behind the Screen', queues of extras clutch their timecards and wait patiently to be called on set while the madness of production unfolds around them.
Jump forward 100+ years and astonishingly, not much had changed. Throngs of background actors queued for hours to get their vouchers signed, while production teams spent more time managing queues than utilising their brilliant creative and operational skills. Although technology in front of the camera was becoming increasingly sophisticated, it seemed like there wasn't breathing room within the chaos of physical production to reimagine the background casting process.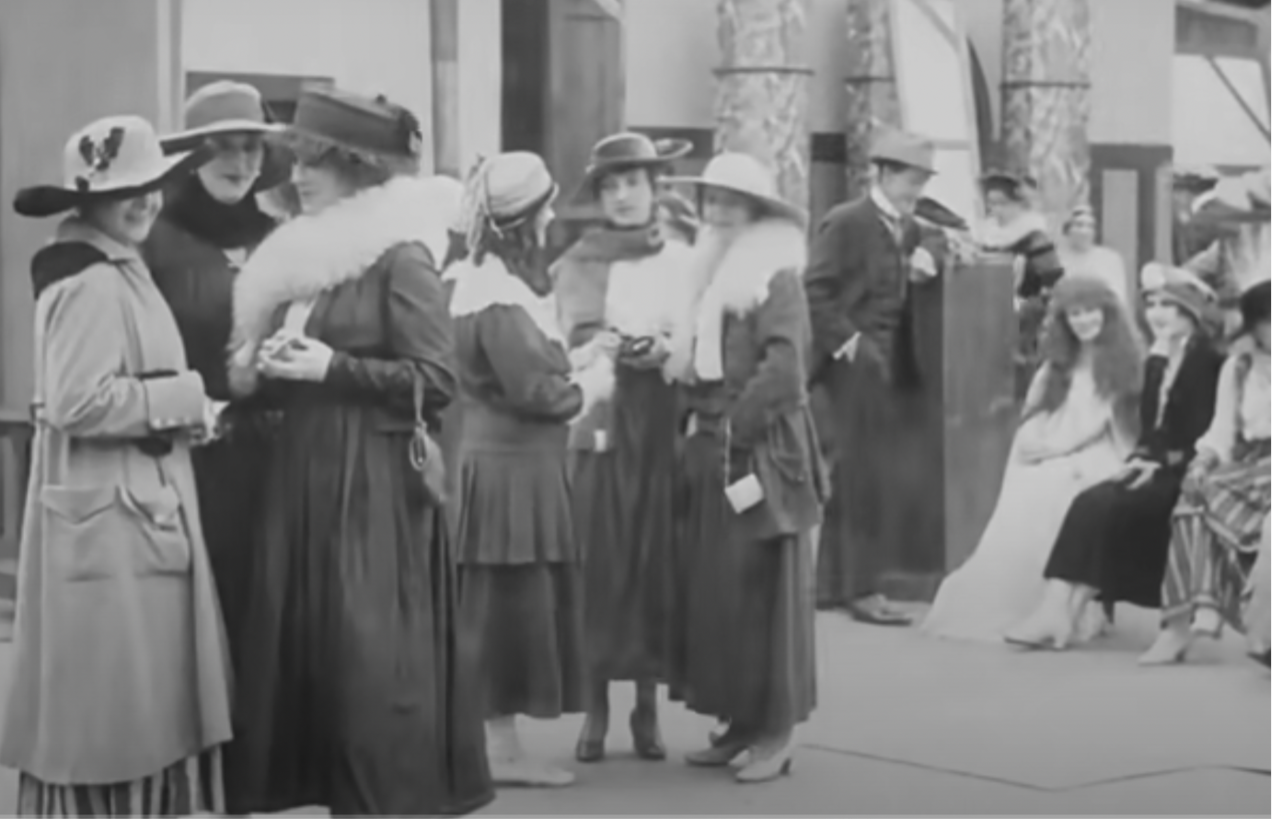 'Behind the Screen' / Mutual Film
A new method for the madness
Cue the Casting Portal – EP's revolutionary background casting platform, which provides a one-stop-shop for finding, booking, managing and paying background actors on the world's biggest productions.
Over the past decade, the platform has transformed background casting, ensuring that one of the most intensive processes behind the screen can keep up with the cutting-edge developments on screen.
Stress tested in a time of crisis
After a record-breaking 2019 – when UK production spend reached then-record levels of £3.6b, generating a 30% uplift for the domestic economy – the global pandemic hit. Crowd casting was suddenly an impossible feat; you couldn't meet someone for a coffee, let alone find hundreds of people to fill a 70s concert scene.
In the second half of 2020, following tireless work by industry bodies worldwide, production started to make a comeback, albeit with stringent rules and regulations that transformed previous ways of working and, ultimately, changed the job of background casting for good.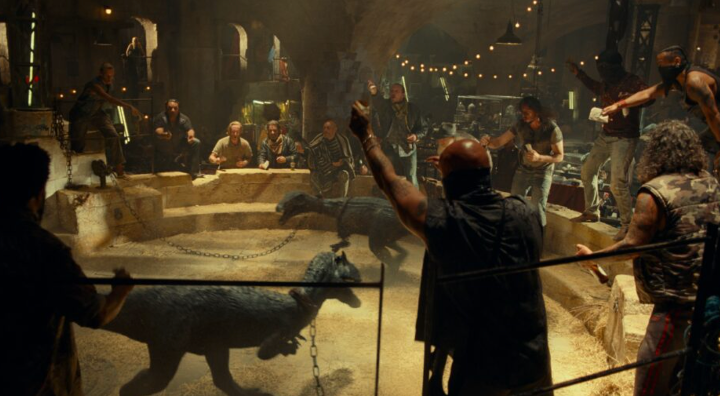 'Jurassic World: Dominion' / Universal Pictures
Powered by EP's game-changing technology, leading UK casting agency Two10 Casting charged out of the gates in July 2020 with 'Jurassic World: Dominion' (Universal Pictures), one of the first productions to resume filming amid the pandemic. It was big-budget, blockbuster cinema back at its finest, only with rigorous compliance requirements making already complex casting briefs even more demanding.
But Two10 Casting–with its modest team and no-office, no-overheads business model–was able to spring back into action as soon as the call came in.
Suddenly, the benefits of EP's background casting technology were clear. 
"No paper on set" – no problem; the Casting Portal completely digitises the contracting and payment process, providing secure, electronic contracting and the world's first digital payment system for background actors.

"Anyone not involved in principal photography must work remotely" – easy; the Casting Portal allows for online collaboration between costume, ADs, casting agents and production accounts.

"Everyone needs to view our safety training" – taken care of; digital distribution is built into the platform, along with a complete audit trail of everything sent and viewed.
What could have been a disaster became the future of background casting for studio productions. Working smarter by adopting technology was no longer a choice; the pandemic unlocked the full potential of digital transformation.
And the industry hasn't looked back. Throughout the remainder of 2020 and 2021, epic UK-made productions like 'The Batman' (Warner Bros Pictures), 'Mission: Impossible – Dead Reckoning Part One' (Paramount Pictures) and 'Aquaman and the Lost Kingdom' (Warner Bros Pictures) leaned into the power of EP's end-to-end casting platform. One of the biggest lifts in pulling together physical production was suddenly a lot lighter.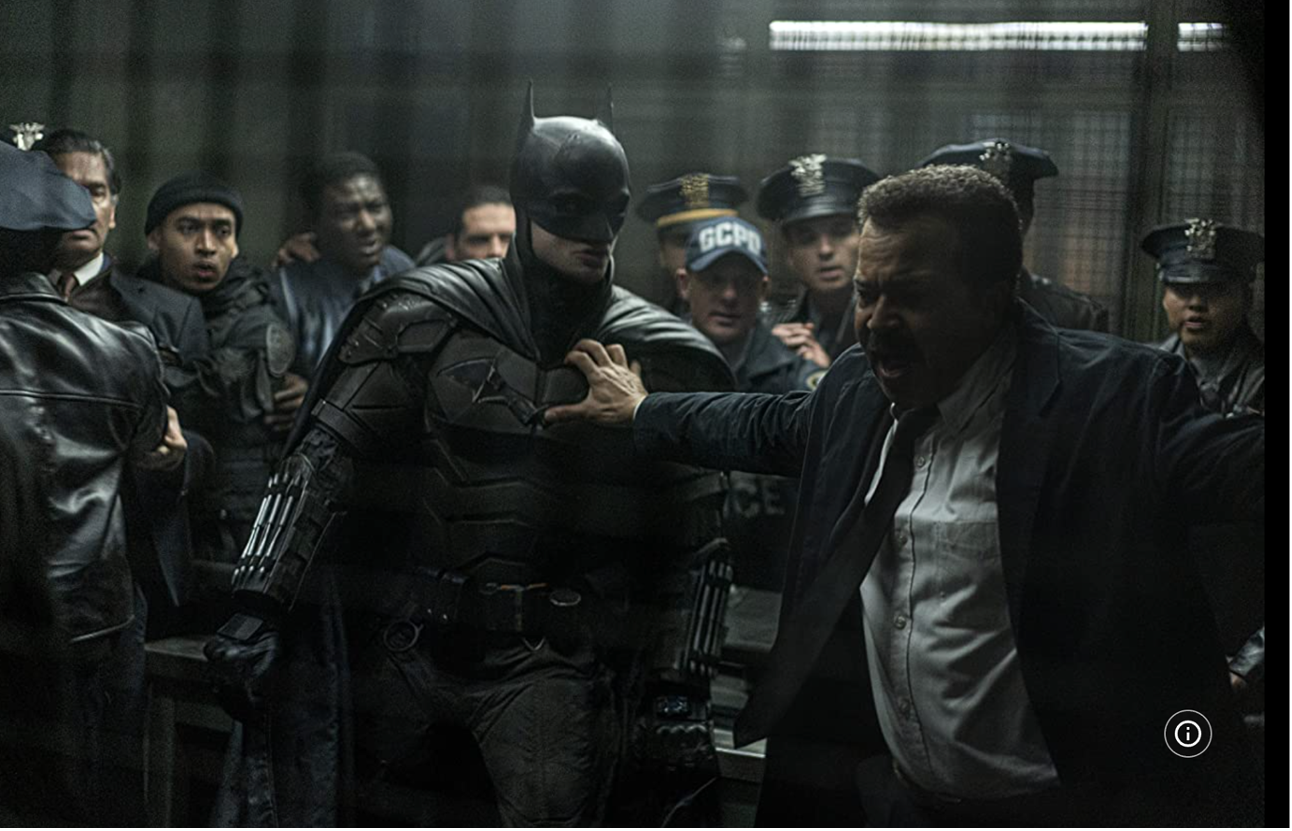 The Batman/Warner Bros Pictures
Looking ahead: The future of background casting
The global film and HETV industry is booming. As viewers, we've never had so much content to choose from; however, at the same time, the cost of production (like everything else) is rising. In the UK, trade body Pact recently revealed that independent production company costs increased by 10%-20% over the past year, with 86% of those surveyed stating that rising costs had impacted their margins.
Today's production landscape isn't simple; and the challenges facing productions, crew and suppliers are complex. Both casting companies and productions are tasked with a new long-term challenge: it's no longer about trying to be best in class, you have to do more with less.
Growing markets for film and TV production are encountering the pain points of any scaling business: not enough staff, space or resources to meet demand. Once again, this is where the benefits of the Casting Portal come to life: human ingenuity, creativity and experience are combined with game-changing technology. Designed to facilitate agile, low-cost, low-overhead ways of working, EP has enabled casting agencies to treble the size of their business without significantly increasing their costs.
This poses the question, 'what does it actually mean to be human led and tech powered?' It means having the tools at your fingertips to work smarter, be resilient and scale the growing and complex challenges of modern production without compromising on imagination and creativity.
Want to see how the Casting Portal can transform your production? Get in touch with our team today.