Newsroom Home
Getting a New Start
Davida Lara shares tips on transitioning into your next role
June 1, 2021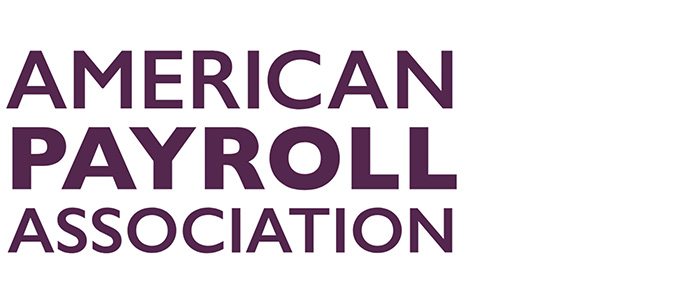 As seen on PAYTECH.
Over the past year life has looked a lot different for many people. We had to get creative. Spare bedrooms have turned into offices; coffee tables have turned into desks; and while things are slowly opening up again, life is not going back to the way it was. And for some people, this new way of life has inspired even bigger changes.
As employees around the world are exploring remote work options, relocating to new cities or leaving urban centers for more spacious accommodations, many people are considering making a career change too! A contact of mine recently reached out on LinkedIn and asked for some advice on how to transition to a new role, asking "What's the best tool or resource for someone wanting to learn and get into the production payroll industry?"
As an employer myself, I am eager to see new applicants entering the workforce, especially in the entertainment sector.  A year ago, this industry, like many, was facing uncertainty, but with new safety protocols and the introduction of vaccines, film and television production is  bouncing back. And we need more good people! It's a good problem to have and it means opportunities are there for workers who are looking for a change. Here are some tips to help you make the switch.
Check in with yourself
First thing's first, if you are considering getting into payroll for the first time, do a self-evaluation. Ask yourself why. Are you a service oriented, customer focused person? Do you want to help people? Payroll might be the right job for you. If you are already in payroll, but considering jumping to a new industry, what is drawing you to it? If you love fast-paced problem solving and have an affinity for movies and television, production payroll could be the perfect fit.
Do your research
If you are looking to transition into a new company, and especially in a new industry, do your research. Who is the best in the business, and what do they have to offer? Does the company you are interested in offer training of any kind? Just as we are seeing a remote workforce revolution with the help of Teams and Zoom, we are also seeing a rise in online education too. Can you sign up for a certification course to get the experience that could help you take that next step in your career?
In the example of transitioning to production payroll, no one out there can teach you more about the entertainment industry and behind the scenes processes, including how to do production payroll, than Entertainment Partners. The organization has a long-standing partnership with the entertainment industry - over 40 years of being the number one service provider - and is synonymous with production payroll. As the longest standing and most trusted institution in production payroll, EP offers a wealth of resources to help you get informed. Sign up for Production Accounting courses through the EP Academy; visit the website and read about all of the solutions that they offer; order a copy of the Paymaster Guide.
Learn the tools and technology
Beyond classes and certificates, a big part of getting yourself ready for a new job is understanding the tools of the trade. Are there special systems that the new company uses? Proactively reduce the learning curve and prove to the hiring manager that you are committed. In the case of production payroll, there are multiple digital tools that are utilized at every stage and for every position. Entertainment Partners' products are industry standards and were built on the feedback from the productions themselves; if you're serious about wanting to be considered, learn about these technologies and how they contribute to the industry today.
We are living in a mobile, technology-driven world. Employers have evolved, and in many cases have become educators, and with good reason. We are more specific and succinct in how we want to teach people about the industry, and in return, a little healthy competition has raised the bar. Access to information is available at unprecedented rates, and as a job seeker, it is up to you to take advantage of what is out there.