Legal & Compliance Home
Cal/OSHA Readopts Emergency Temporary Standards, Effective January 14, 2022
While the readopted ETS still incorporates a myriad of the same safety protocols that appeared in the prior version of the ETS, there are certain departures.
February 4, 2022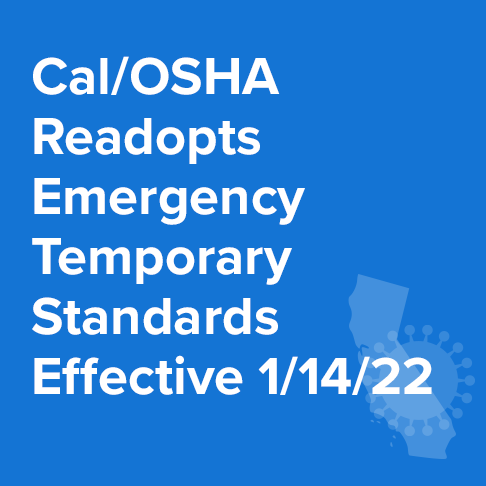 Cal/OSHA Readopts Emergency Temporary Standards, Effective January 14, 2022
On December 16, 2021, California's Occupational Safety and Health Standards Board adopted its second set of revisions to Cal/OSHA's COVID-19 Emergency Temporary Standards (ETS). The readopted ETS became effective on January 14, 2022. c Testing must now be made available by employers, at no cost and during paid time, to asymptomatic fully-vaccinated employees who are close contacts of a positive COVID-19 case at the workplace.
Also, the readopted ETS required that employees who recently recovered from COVID-19 and those who are fully vaccinated are not required to be excluded from the workplace after close contact (within six feet of a COVID-19 case for a cumulative total of 15 minutes or greater in any 24-hour period during the "high-risk exposure period"), if the employee wears a face covering and maintains six feet of physical distancing for 14 calendar days following the last date of contact. The "high-risk exposure period" for those exhibiting symptoms is two days before they first develop symptoms until ten days after with at least 24 hours fever-free and improved symptoms. For those not exhibiting symptoms, the period is two days before until 10 days after they tested positive.
The return-to-work criteria prescribed by the readopted ETS was superseded in early January 2022 by updated isolation guidance issued by the California Department of Public Health. The new criteria for returning to the workplace after either testing positive for COVID-19 or being exposed to a positive case now takes into account the booster and can be found here.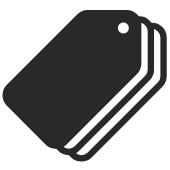 COVID-19