Industry News Home
New BTL Training Program Launches in New Zealand and Australia
Entertainment Partners powered by Moneypenny is set to provide much-needed below the line training programs with award from the Production Crew Skills Training Fund.
August 16, 2023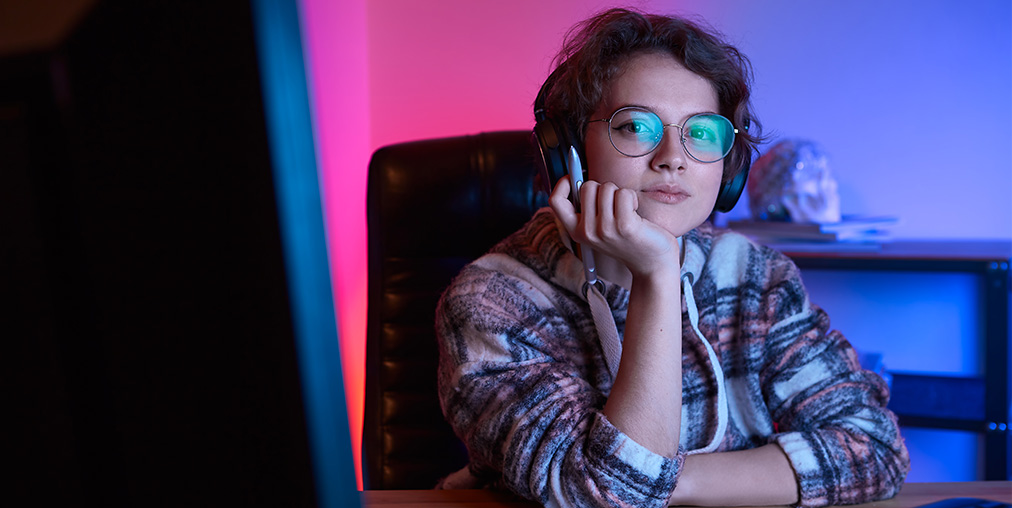 In 2022, Entertainment Partners acquired Moneypenny, a holistic production accounting platform serving Australia,New Zealand and the UK. The acquisition expanded Entertainment Partner's services into new global markets. Now, it's also allowed us to join forces with Moneypenny to develop and deliver production accountant training and education programs.
Jill Hewitt, training director in the Entertainment Partners Australia office, explains why training has been a significant focus. She says, "While there's no shortage of potential talent to tap, a shortage of functional, sustainable training programs has led to incredible demand for understaffed roles. To build up those areas, experts in the space need to step in and offer skill-based educational programs and opportunities that will help fill the gap in these pivotal roles over time. We saw an opportunity to contribute in the production accounting space, so we're doing our part to make sure the workforce keeps pace with production demand."
This training will be part of a skills development program funded by Screen Australia—a Federal Government agency charged with supporting Australian screen development, production, and promotion and administering of local tax incentives.
About Screen Australia's Production Crew Training Programs
Screen Australia recognized the need for comprehensive skill-building programs after seeing the negative impact specific role shortages had on production during the Australian screen industry boom. Leaders within the agency got to work, and in April 2023, they introduced multiple below-the-line training initiatives focused on three key areas:
Production Crew Skills Training Fund
This program provides grants designed to support skills development programs led by production companies and businesses that service the screen industry—enabling eligible productions to provide work-based learning to their crew members.
EP was just awarded Production Crew Skills Training funds that will be used to train payroll accountants and post-production accountants as part of this initiative. Jill says, "With this funding,Entertainment Partners Powered by Moneypenny are working to develop and deliver top-notch training programs. We've spent collective decades focused on simplifying and streamlining accounting processes, and supporting production accounting teams, and there is truly no one better to take on this initiative."
The Production Crew Skills Training fund is open to productions across all formats and genres. Recipients must develop a detailed Skills Development Plan that addresses the crew skills needs of their production or of the screen sector more broadly.
Transferable Skills & Returning Crew Training Fund
This fund incentivizes industry organizations and screen businesses to develop and deliver highly targeted training by providing funding to cover associated costs. Funding recipients can offer training in a variety of different formats, including masterclasses, workshops, mentorships, career coaching, or targeted training.
Programs are open to a specific subset of practitioners; those returning to a production career after a break and those currently in other industries with transferable skills who want to move into the screen industry. The goal is to give participants the opportunity to take on a BTL role after they complete a program.
BTL Next Step Program
This "career accelerator" is designed to help mid-career practitioners advance their skills and gain credit as a Line Producer, Production Manager, Location Manager, or Post Production Supervisor. Productions can apply for funding in the hopes of providing a deserving crew member who has been recognized for embracing growth with an opportunity to springboard their career.
Individuals who are awarded a spot in the program are offered a paid placement role designed to provide mentorship and an opportunity to earn credit. The goal is to set them on a path to advance their skills and, ultimately, build the experience they need to move into a senior leadership position.
Solving the crew shortage and expanding opportunities
Cumulatively, these programs will help create a talent pool that can meet the demands of as many below-the-line crew roles as possible, with an extra focus on positions currently experiencing shortages. Visit the Screen Australia website for program and funding details and guidelines.
Entertainment Partners Powered by Moneypenny are proud to be involved in these efforts. We're excited to lead the charge in providing high-quality production accounting training programs to the people and productions of Australia