Industry News Home
EP's Guide to Cannes 2023
Heading to the Cannes Film Festival? This handy guide outlines key dates, screenings and how to connect with the Entertainment Partners team while you're there!
May 12, 2023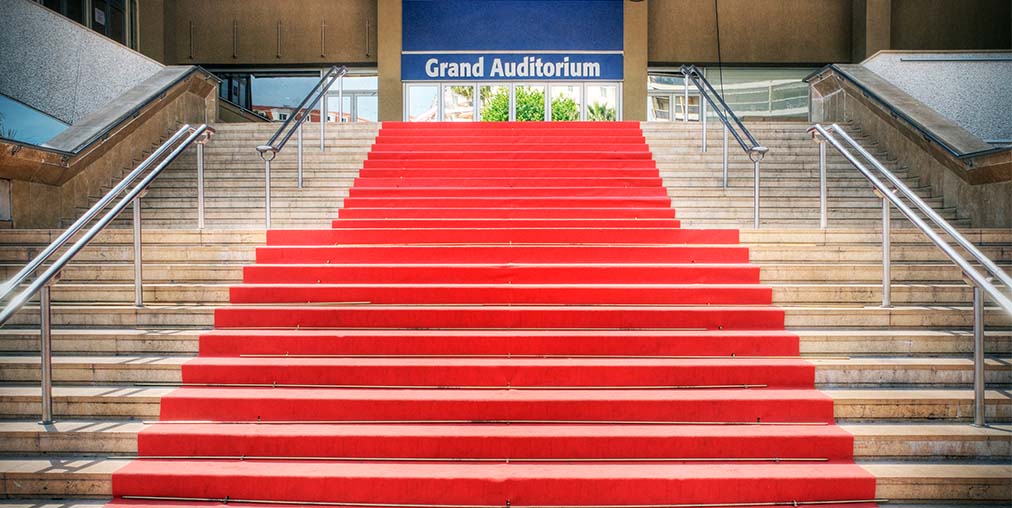 The Cannes Film Festival is entering its 76th year as the premier international hub for showcasing film from around the world. An exclusive event for filmmakers, actors, critics, and industry leaders, the Cannes Film Festival continues to be a source for discovering new talent and emerging voices in film, as well as recognizing artistic achievement.
Cannes is composed of three major events, each with its own sections, selections and programs: the Festival de Cannes, Directors' Fortnight and Critics' Week.
Held annually at the Palais des Festivals, this year's festivities are scheduled to run from May 16 - May 27 and will showcase the Official Selection, 21 films competing for the prestigious Palme d'Or, as well as 49 screenings from other selections. A special jury of internationally recognized filmmakers and critics will be headed by Swedish director, Ruben Östlund. Below are a list and dates and sections:
Official Selection, May 16 - May 27:
Official Selection (21 films)

Un Certain Regard (19 films) 

Out of Competition (12 films)

Cannes Premiere (7 films)

Special Screenings (7 films)

Short Films (4 short films)
Paralell Selections:
Cannes Critics' Week: May 17 - May 25 (11 films) 

Director's Fortnight: May 17 - May 26 (20 films, 10 short films)
What to expect at the Marché du Film
This year's Marché du Film will bring 12,500 professionals from 121 countries together to discuss business opportunities and collaborations. As the largest and busiest film market in the world, the Marché is where the international community can gather to reconnect, share ideas in the film industry, and discover the latest industry trends. A few new changes are happening this year at the market:
The 2023 film market is under a new executive director, Guillaume Esmiol, who previously worked in tandem with Jérôme Paillard as co-executive director. Under Esmiol's leadership, this year's festival will encompass film, streaming, film financing and investment.
The Marché du Film has named Spain as the Country of Honour for 2023. The film market will be collaborating with ICEX Spain Trade & Investment and ICAA to spotlight Spanish cinema, specifically Spanish talent and content in fiction, documentary, animation, and extended reality.
Six unannounced special market screenings will take place in the inaugural genre-focused Fantastic Pavilion. The Méliès Federation, which boasts a network of 27 film festivals with a presence in 19 countries, will be an official partner of the pavilion. For those in the genre filmmaking industry, you will not want to miss this opportunity to network!
Celebrate EP client projects at Cannes
Martin Scorsese's highly anticipated 'Killers of the Flower Moon,' starring Leonardo DiCaprio, Robert De Niro and Lily Gladstone, will be in competition for the Palme d'Or. The Apple Original Films drama centers on the FBI investigation of mysterious crimes against members of the Osage tribe in 1920s Oklahoma. The film will premiere at the festival on May 20, ahead of its fall theatrical and streaming releases. Scorsese was previously awarded the Palm d'Or in 1976 for 'Taxi Driver' and 10 years later won the Best Director's Award for 'After Hours.'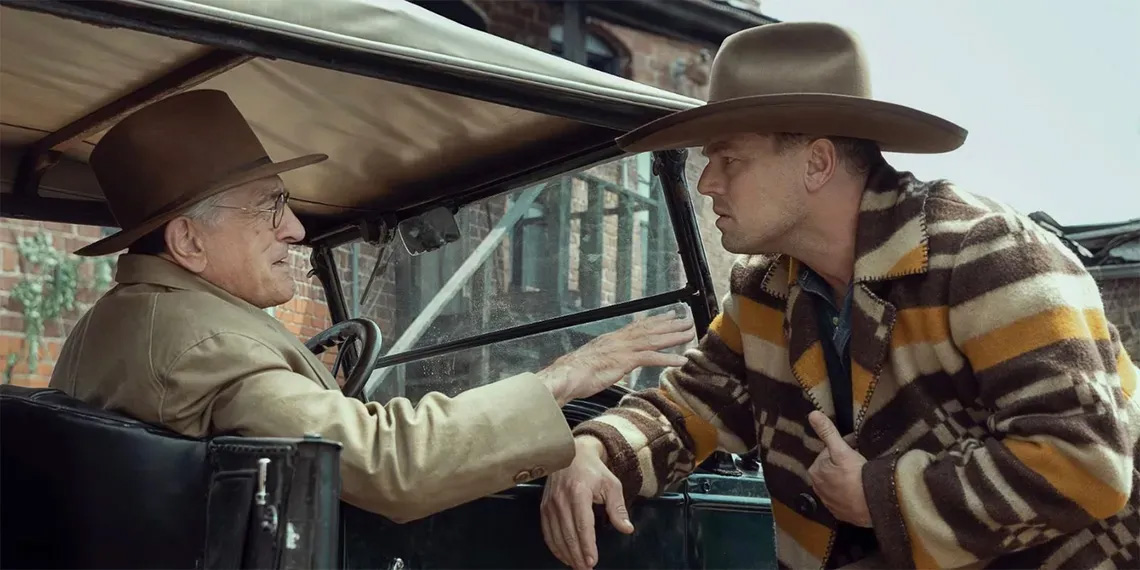 Robert De Niro and Leonardo Di Caprio in 'Killers of the Floewr Moon' / Apple TV+
'Indiana Jones and the Dial of Destiny,' directed by James Mangold and starring Harrison Ford, will make its world premiere at Cannes. 15 years after the 2008 presentation of 'Indiana Jones and the Kingdom of the Crystal Skull,' directed by Steven Spielberg, the final installment of the saga will be screened on Thursday, May 18, ahead of its theatrical release on June 28 in France and June 30 in the United States. On this occasion, Ford will also receive special recognition from the Festival for his storied career.

Quentin Tarantino will be attending Cannes' Directors' Fortnight as an honorary guest and will present a secret screening. The tribute will take place at the closing of Fortnight on May 25, two days shy of his 60th birthday. Anticipated to be his final film, Tarantino is slated to begin filming of 'The Movie Critic' this fall.

In 'The New Boy,' starring Cate Blanchett, Australian Indigenous filmmaker Warwick Thornton shares the story of an Aboriginal orphan boy who arrives at a remote monastery. This drama will debut in the Un Certain Regard competition, which runs parallel to the Palme d'Or and presents 20 films with unusual styles and non-traditional stories. Thornton's first appearance at the festival was in 2009, winning the Camera d'Or Award for 'Samson & Delilah.'

Pixar returns to Cannes for the world premiere of 'Elemental,' which will close out the festival on May 27. In 'Elemental,' filmmakers Peter Sohn and Denise Ream push the limits of animation by giving life-like qualities to natural elements: fire and water. The film is scheduled for theatrical release starting June 16.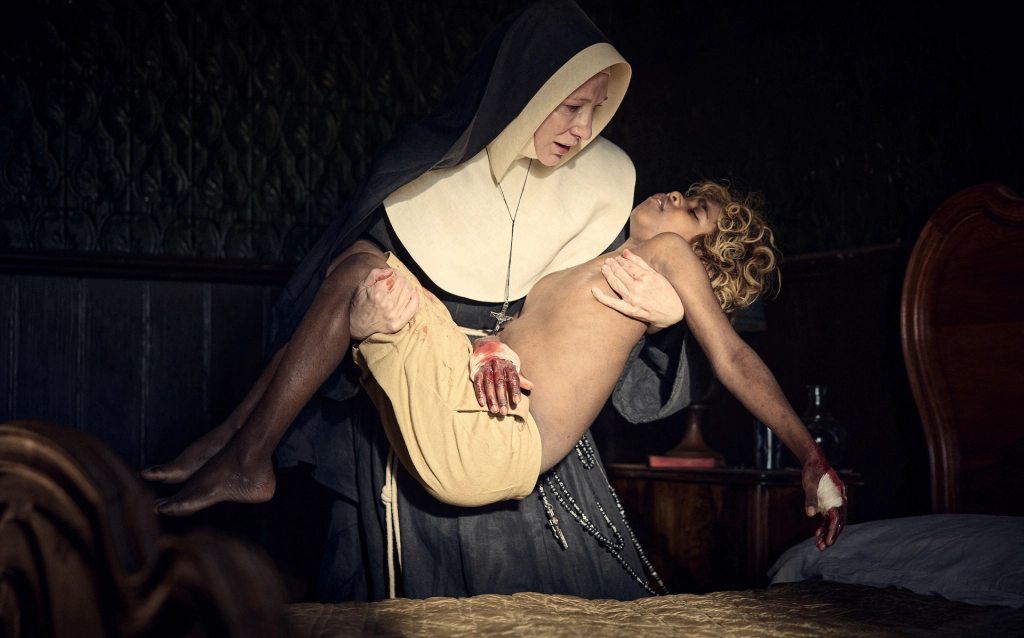 Cate Blanchett in 'The New Boy' / Roadshow Films
Connect with EP and our partners at the Village International
Entertainment Partners will be at the 2023 Cannes Film Festival at the Village International, sponsoring the Film USA Pavilion and the UK Pavilion. The Village International welcomes national and regional film institutions from more than 90 countries from around the world.
Visit the Film USA pavilion to learn more about EP's products and services, and to receive EP & Film USA's 2023 US Incentives Guide for Cannes, participate in panels, workshops and receptions throughout the festival, and enter to win EP Academy giveaways. A detailed program of all activities, events and panels can be found at: https://filmusa.org/event/cannes2023/
Film USA is a national, non-profit trade organization bringing together state and regional film commissions across the USA under one umbrella to provide clear information about our diverse tax incentives, locations, stages, and resources. Together, they represent the USA film industry as one voice and help connect partners to film offices across the country.
At the UK pavilion, UK Film brings together national and regional film agencies from across the UK to help foster connections, with both domestic and international partners, and provide clear information about the UK's locations, services, talent and films. Join us at the UK Pavilion to learn about Entertainment Partners' UK production management and production finance solutions and payroll, incentives and accounting services. Reach out to us at ukhello@ep.com to set up a meeting with our UK team.
Telefilm Canada will be hosting the Canada Pavilion, where a wide range of Canadian companies, from content producers to distributors, will gather to position Canada as the creative and commercial partner of choice, and spread awareness of Canadian productions and creators. This meeting hub is a great opportunity to discover new talent, foster international sales and learn about funding from foreign sources.
Entertainment Partners has been the production partner to the entertainment industry since 1976. We are proud to support the international film community at the Cannes Film Festival and across the globe in Australia, Canada, Ireland, New Zealand, the United Kingdom, and the United States. From payroll and residuals to incentives, extras casting, production finance and production management tools, you can count on Entertainment Partners wherever your production takes you.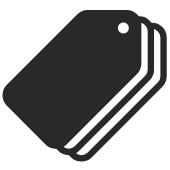 Film Festivals