Industry News Home
Allowable Mileage Changes in 2023
Driving to and from set? Here's what production workers need to know to maximize allowable mileage reimbursements in 2023.
February 8, 2023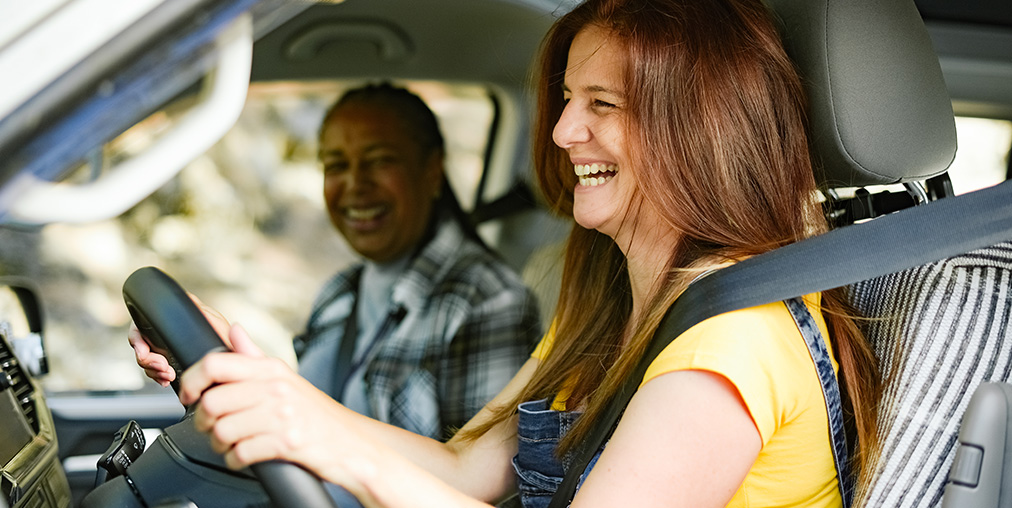 Every year, the IRS sets an allowable mileage rate, which is used to calculate the deductible costs associated with operating an automobile for business purposes. Since it's common for productions to rack up thousands of miles of business travel, it's important to understand how allowable mileage works – especially in light of the IRS rate increase! 
Here are all the details we'll cover in this post:
2023 allowable mileage rate update

What types of travel and what types of vehicles qualify for the allowance

How to accurately track miles
Make sure your entire production team knows how to confidently maximize allowable mileage reimbursements in 2023!
2023 Allowable Mileage Rate
As of January 1, 2023, the standard mileage rate is 65.5 cents per mile driven for business use. This is up three cents from the mid-year increase that set the rate for the second half of 2022 at 62.5 cents per mile. This rate applies to miles that meet specific criteria driven for the business use of a vehicle and is determined based on an annual study of the fixed and variable costs of operating an automobile.
Allowable Mileage 101
There are a few things you need to know to make sure your production is able to take full advantage of IRS mileage deductions. Here's a quick Q&A to give you the broad strokes.
How often does the allowable mileage rate change?
The IRS re-evaluates the rate every year and adjusts based on the outcome of their annual study of costs related to operating an automobile. Factors considered in the study include the cost of gas, the cost of materials used for key maintenance and upkeep, and other related expenses.
What types of vehicles does the allowable deduction apply to?
Productions can deduct eligible miles for electric, hybrid-electric, gasoline, and diesel-powered vehicles. Approved vehicle types include cars, trucks, vans, pickups, and panel trucks.
Who can use allowable mileage deductibles?
Any individual or business that uses their vehicle for qualified business purposes may be eligible to deduct their expenses. This includes business owners, employees, and independent contractors using their vehicles to perform their jobs.
Within a production setting, this includes: set builders, drivers, cast, and other key crew members, as well as anyone that uses their personal car for production business, like a costumer or set decorator on a shopping trip.
What is considered an 'eligible business use' of a vehicle?
Business trips must be 'ordinary and necessary' for a business purpose, and any associated expenses should be documented and recorded in accordance with IRS regulations.
Here are examples of production-related travel that qualify for the IRS allowable mileage rate:
Traveling to deliver or pick up necessary props or materials related to filming

Providing transportation between shooting locations for cast and crew members

Traveling via car to scout a location for an upcoming shoot
If you're ever unsure about whether a particular type of travel is eligible for reimbursement, give us a call or send us an email, and we'll verify it for you.
How do cast and production crew members get reimbursed for business mileage?
To get reimbursed for mileage, eligible employees must enter their mileage on a time card and make a note of the amount of mileage reimbursement being requested. Prompt cast and crew to include the number of miles traveled as well as the total amount of the reimbursement. For example, if someone were to claim 50 miles, the math would be 50 X 65.5 cents/mile, which equals $32.75. EP will issue a nontaxable mileage reimbursement, which will be reflected on the employee's paystub.
It's also smart to encourage all cast and production crew members to keep detailed records of all business travel, including the date, purpose, distance traveled, and any other expenses related to the trip.
Still have questions? Check out the IRS 2023 Standard Mileage Rates notice for more details, or contact EP at taxsupport@ep.com. We're happy to help!