Blog Home
Work State vs. Resident State W-4s: Stay Compliant and Avoid Overtaxation
Key things production workers need to consider to ensure filing the appropriate W-4 in their work and resident states.
July 12, 2023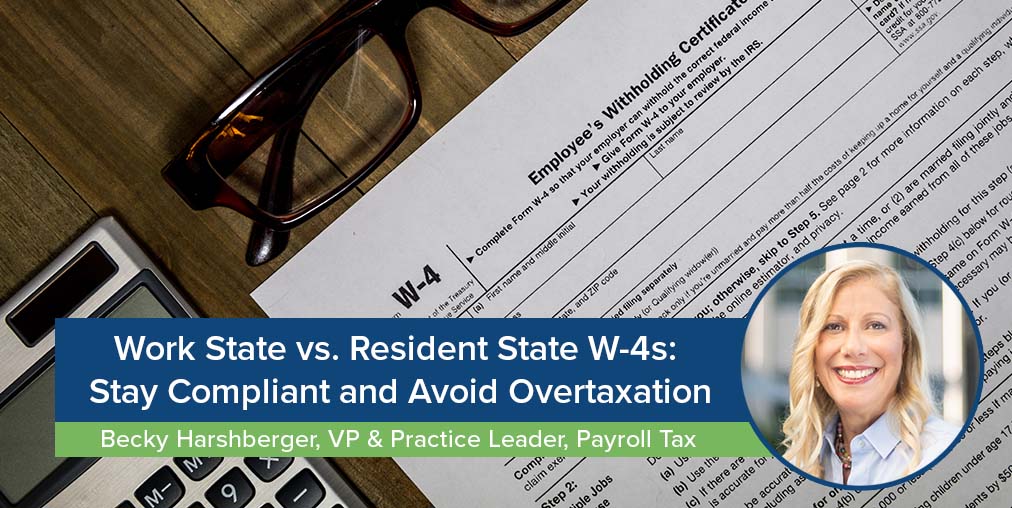 Working in the film industry offers an exciting perk: travel. Whether you find yourself in a new city, state, or even abroad, being on location could take you to a variety of destinations. However, for production workers who frequently travel across state lines, navigating tax obligations can be confusing, particularly when it involves W-4 forms. But it doesn't have to be!
In this post, I'll explain why some states require you to file a W-4 and the recent US legislative changes that have made the process of filing a W-4 more complicated. I'll also define the types of W-4s you may encounter, provide insight into their individual purposes and how to determine which forms you may need to file, and highlight what could potentially go wrong if you make filling mistakes.
Work State W-4 vs. Resident State W-4
A work state W-4 and resident state W-4 have the same goal: to determine how much tax your employer will withhold from each paycheck to meet your state tax obligations. Both forms ask for similar information, including your name, address, filing status and number of allowances. The difference is that a work state W-4 is filed within the state where you work, whereas a resident state W-4 is filed within the state where you live.
States use these forms to make sure you pay the correct amount of tax throughout the year, and the rules that dictate which form you have to file can differ from state to state. Why? In large part, due to a major legislative change that was enacted several years ago.
The Tax Cuts and Job Act of 2017
For many years, production workers generally filed a single federal W-4 to claim dependents and adjust withholdings in both their resident and work states because most states used the federal form as a default. That all changed in 2017, when the Tax Cuts and Jobs Act (TCJA) required the IRS to come up with a way for an employee to strategically fill out a W-4, giving them complete control over their exact federal tax liability.
The TCJA eliminated withholding allowances on the new federal W-4 form and adjusted the tax tables and personal exemptions to closely approximate the amount of taxes an average person (average wage earner) owes in federal taxes. The new form also gave taxpayers the option to elect to withhold an additional amount—essentially moving part of their paycheck into a forced savings account—for those who prefer a tax refund.
For more complex taxpayers, the legislation also included both annual and pay period deductions and additions. Taxpayers gained more control over, and the federal government gained more insight into, how much money they have on hand for budgeting purposes.
It took the IRS several years to fully implement these changes due to the massive scope and significant impact TCJA had on states, which now had to create their own version of a W-4 form, and on payroll processors. As the new forms began to roll out, some states began requiring residents and non-residents to file separate forms.
Today, more than 40 states have their own W-4 form, which must be updated annually. In 2023, most states—with the exception of Idaho, North Dakota, Vermont and West Virginia—no longer allow individuals to submit a federal W-4.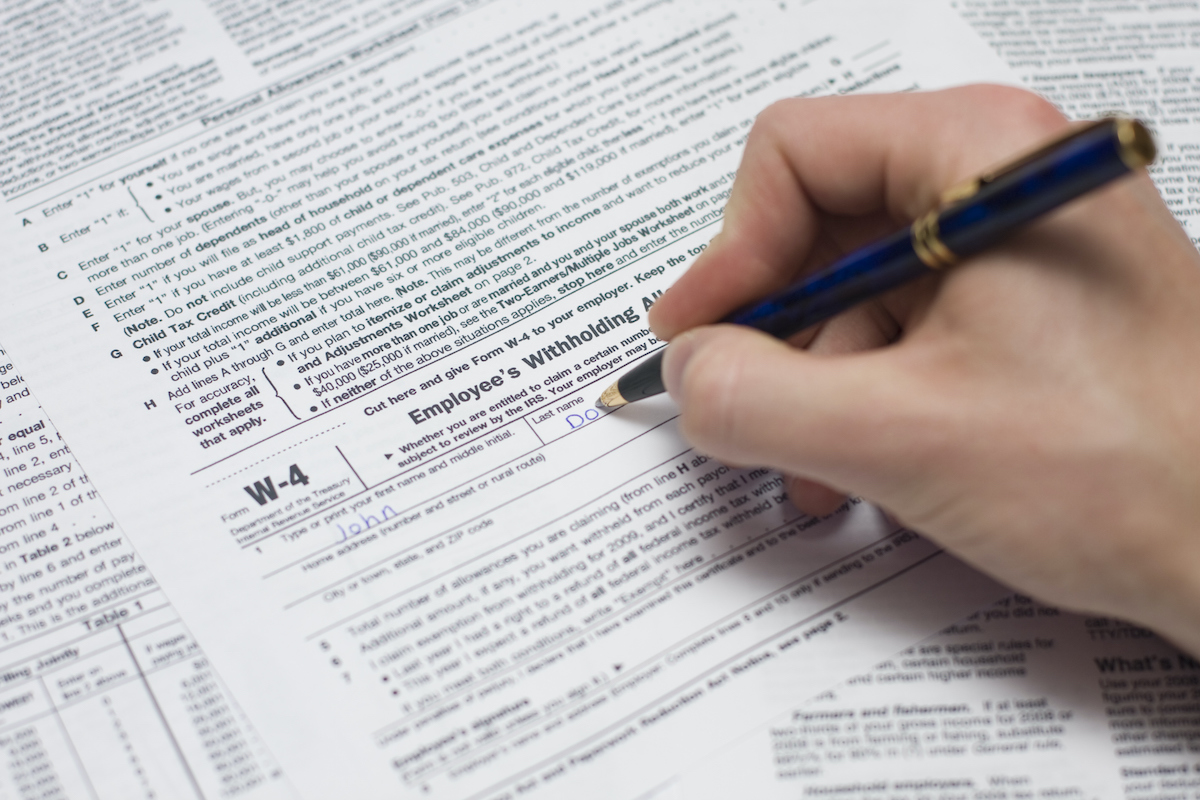 Understanding how W-4 allowances impact production workers' pay
Though the TCJA provides taxpayers with more control, it also leads to more confusion for many production workers. I've found this to be especially true for day players who have questions about how claiming allowances on step 3 of their W-4 will impact their paycheck.
Here's an example of how it works:
When a worker claims an allowance in step 3, the credit amount is annualized. That means the percentage of tax being paid is reduced by a small amount each check, which is calculated based on a theoretical annualized salary that's adjusted based on the amount of credit claimed. The more allowances are claimed, the less tax will be withheld.
Let's use the $2,000 allowance credit as an example and, to keep it simple,  assume that the worker is expecting to earn about $2,000 total from the job for which they're filling out a federal W-4. Assuming a bi-weekly pay period (26 paychecks per year) and equal checks, that worker would expect to earn about $48,000 a year ($2,000 x 12 x 2). If the worker elects to take one (1) $2,000 allowance, their annualized income amount goes down to $46,000, thereby reducing their W-4 tax deduction, which is based on the new adjusted annualized income amount.
General guidelines for filing State W-4s
If you live and work in the same state, you likely need to file a resident state W-4, meaning you'll pay taxes to the state where you live and work. While this is a good general rule of thumb, the reality is not so cut and dry.
First, there are some nuances you need to be aware of:
Utah and New Mexico don't have a state W-4—both use the federal W-4.

Pennsylvania doesn't have a state W-4 because it is a flat-tax state; everyone is required to pay 3.07% tax, and no allowances are considered. 

Workers and residents are not required to file a state W-4 in states with no income tax. This includes Alaska, Florida, Nevada, South Dakota, Tennessee, Texas, Washington and Wyoming.
Making matters more confusing, 17 US states also have reciprocal agreements, which is an agreement between two states that allows residents of one state to request exemption from tax withholding in the other (reciprocal) state.
For example, Arizona has agreements with California, Indiana, Oregon and Virginia; Illinois has reciprocal agreements with Iowa, Kentucky, Michigan and Wisconsin; and Indiana has reciprocal agreements with Kentucky, Michigan, Ohio, Pennsylvania and Wisconsin. If you're a resident of a state and you work in a reciprocal state, you may not have to pay income tax in the state where you work.
It's possible that you may work in a state that has no income tax, meaning you don't need to file there, but you live in a state that does have income tax, where you need to file a resident W-4 to meet your tax obligations. Or, you could work in a state where you're required to file a non-resident W-4 and pay tax, while you live in another state where you're required to file a resident W-4 and pay tax—which brings us to our next topic.
States that require workers to file multiple W-4s
New York, New Jersey and California all have circumstances that can require residents and nonresident workers to file a W-4 for each state. For example, California requires taxpayers to file both a work state and resident state W-4 because residents are taxed on their worldwide income. When a California resident works in another state, California will expect their employer to withhold the work state taxes first, then withhold the rest of the taxes that are due to California.
In big commuter areas like New Jersey and New York, things can get tricky. If you're a New Jersey resident who works in New York—two states that don't have a reciprocity agreement—you may have to pay tax and file tax returns in both states. That doesn't necessarily mean you'll be double-taxed, though! If you file returns in the right order at the end of the year, most states will give you credit for the tax that you already paid.
Now, you may be thinking "should I file W-4s wherever I can to cover all my bases?" Think again. If you file the wrong W-4, or erroneously file two W-4s when you don't need to do so, you may be subject to overtaxation, meaning too much money will be withheld from your paycheck. This can result in you owing less money to the state or receiving a refund, but it's problematic because it means you're not receiving your full paycheck during the year! On the flip side, neglecting to submit a W-4 that you should have submitted, or requesting too many allowances, can cause you to underpay taxes. If you end up owing at tax time, you may face penalties or interest charges.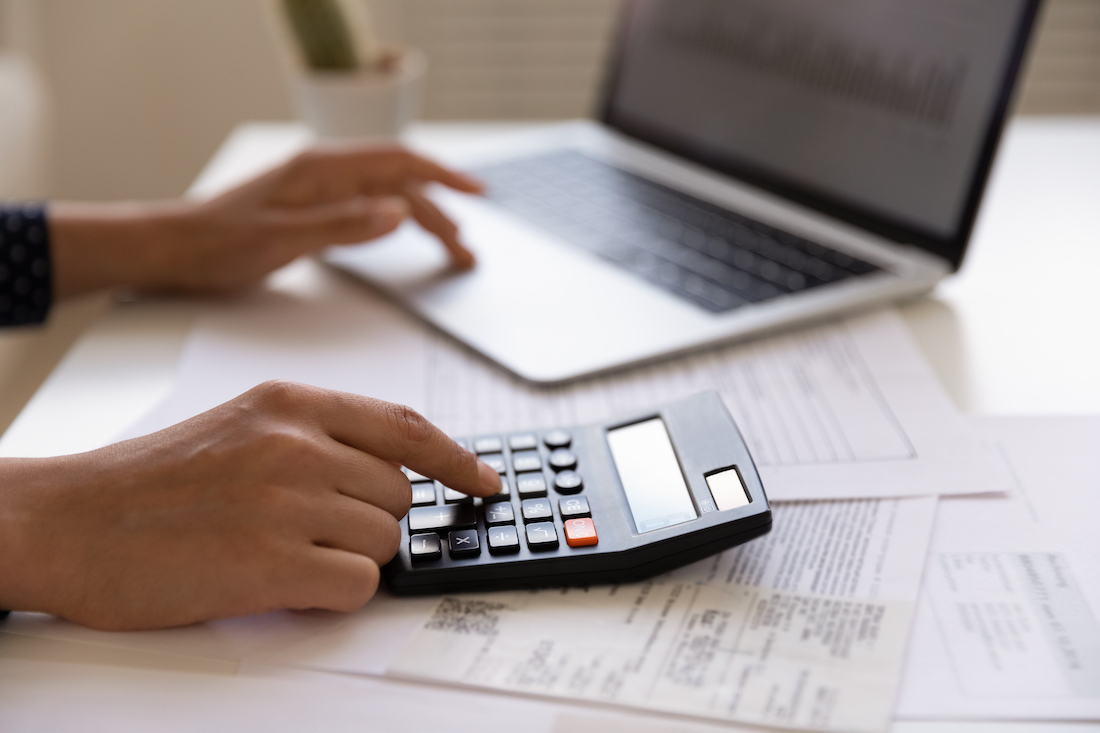 Be proactive to avoid W-4 woes!
While there are new W-4 requirements in some states, not all employees necessarily need to submit a state form. It's only required for the following groups: newly hired employees, those who change their withholding amounts, or those who submitted a new federal W-4 after 2019. However, the rule for pre-2020 W-4s was to withhold as if the employee were single with zero withholding allowances, and that's usually the action that will be taken if an employee does not file an updated state W-4. So, if you have a pre-2020 state W-4 on file, it may be in your best interest to update it as soon as possible!
It's also important to know that if an employee claims to be exempt from federal and state income tax withholding on a federal W-4, that claim is only effective for one year. A new federal W-4 attesting to the exempt status must be filed by February 15 of the following year, or the employer must begin withholding as if the employee were single
The bottom line is that no hard and fast rule will determine your W-4 obligations when you live and work in separate states because there are many qualifying factors. Given all the caveats that must be considered when determining which W-4 to file in your resident state, work state, or both—your best bet is to research the answer on the state in question's tax agency website or to seek guidance from a tax professional. If you're working with EP, contact our tax support team for more information on which W-4 to fill out in your specific situation.
This blog contains general information we are providing on a subject that may be of interest to you. Nothing in this blog should be considered tax advice. You should consult with your tax or legal advisors regarding the applicability of any of these rules to your specific circumstances and how best to handle them.