Blog Home
10 Great Reasons to Become a UK Background Actor
Why becoming a film and TV "extra" might be the right opportunity for you!
June 15, 2023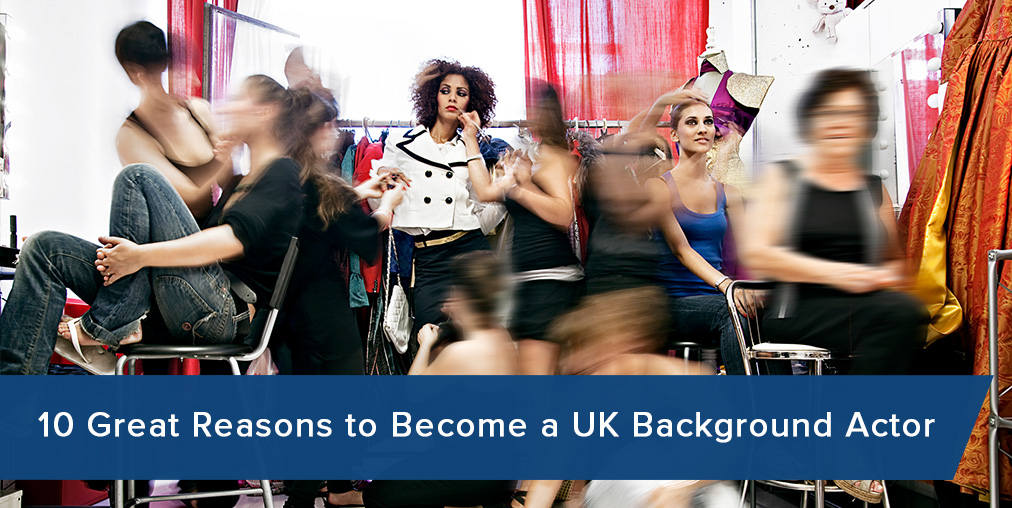 If we told you about a job that allowed you to choose when you work, learn new skills, meet fascinating people and never work the same day twice – all while making decent money – you'd probably say it was too good to be true, right?
Wrong! Working as a background actor in films and TV shows can offer you all those things – and more. But don't just take our word for it. Here are 10 great reasons to become a UK background actor.
1. Be part of your favourite films and TV shows
We all love to sit down with our favourite TV shows, or head to the cinema to lose ourselves in a film. But how many of us can say we've actually been involved in making the media we love?
No matter what types of production you like, it's exciting to be a part of making them (both to see what goes on behind the scenes and to try spotting yourself on screen).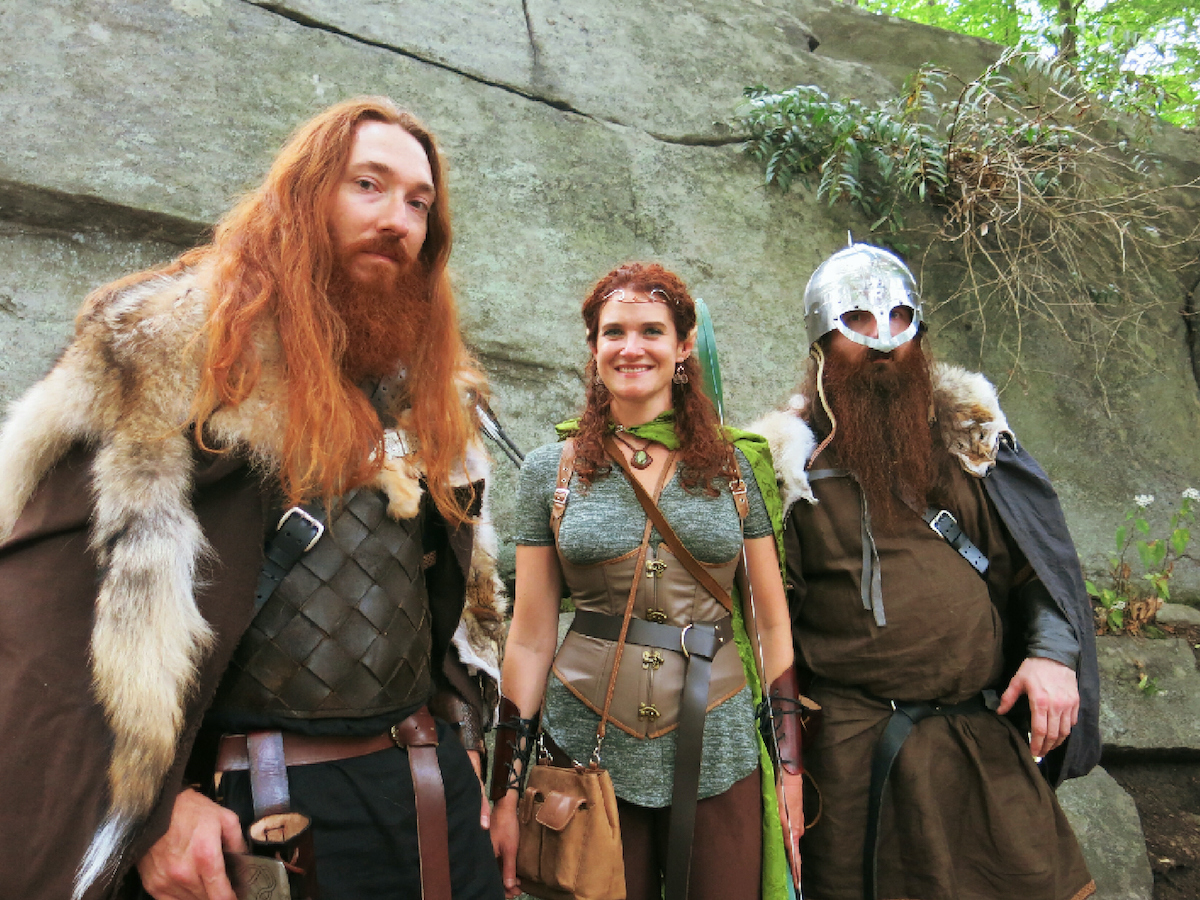 2. Earn money in an interesting way
While making money as a background actor might not be equivalent to a full-time job (the projects tend to be more intermittent than a traditional nine-to-five), there is good money to be made when you do work. For some, background actor work is a great way to earn extra money after retirement, while for others it's an exciting way to fund their way through education.
The money you earn will vary depending on what you're cast to do. Speaking roles will pay more, as will any part where you need to demonstrate a particular skill, like archery or dancing. Either way, working as a background actor is certainly a unique way to earn money. 
3. Enjoy flexible working hours
If you thrive on spontaneity and new experiences, working as a background actor could be ideal.  The flexibility of being able to pick the shoots you're available for can be hugely appealing for people who also want to pursue other interests (like a university course) or are just looking for a liberal work-life balance.
4. Understand on-set etiquette
Not everybody who becomes a background actor does so with the ambition of breaking into the industry career-wise. But for those who do, spending time on set, gaining an understanding of how a production operates and witnessing the professionalism required can be an invaluable lesson in on-set etiquette, giving you an advantage when your big break comes.
It's no coincidence that many big-name actors earned their stripes as background actors. Brad Pitt, Renee Zellweger and Bruce Willis (to name a few) all started off as crowd fillers, which meant they knew how a professional set operated when they got their chance to shine.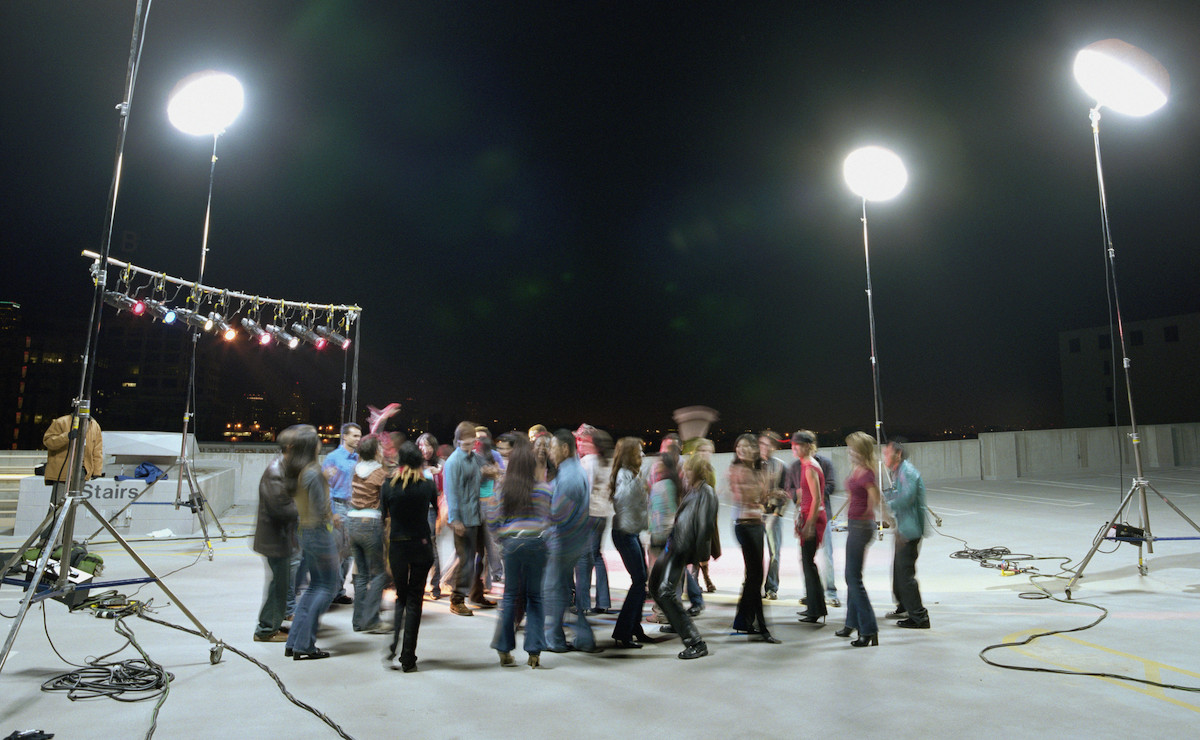 5. Learn the lingo
If you love reading the credits and trying to work out what everybody on set did, learning the lingo of the industry is a definite bonus of working as a background actor.
Without being in the industry, few people can explain the difference between a 1st, 2nd or 3rd AD. They probably couldn't tell you what a Best Boy did, or the difference between a Blonde and a Redhead (it's not what you think!).
If you're curious to learn more about how a film crew operates or who does what, keeping your eyes and ears open when you're on set is a great way to expand your knowledge.
6. Put your talents to good use
One of the great things about working as a background actor is that no previous experience or skill is required. But if you do happen to possess particular skills – whether that's dancing, sword fighting, circus skills, sewing or bartending – you may have the opportunity to use your talent in front of the cameras.
Productions are often looking for background actors with specific skills or even a particular characteristic such as tattoos or scars, so you may find yourself in a role that showcases your unique attributes. 
7. Never work the same day twice
Everything from the days you work, the hours you're on set each day, the type of character you play and the location of the shoot will change from production to production, meaning there's never an opportunity to get bored and plenty of opportunity for new experiences!
8. Meet new people
One of the things our background actors tell us is how much they love meeting people from all walks of life. Because the work appeals to such a wide range of individuals, the other background actors you meet on-set will each have their own unique life experiences and could be people you wouldn't cross paths with in your regular daily routine.
Background actor work tends to attract people who like to try new things so you'll probably meet some fascinating individuals. And many a friendship forged on set has gone on to be an off-set alliance as well – whether that's as a new social connection or a professional networking opportunity. You literally never know who you'll meet at work.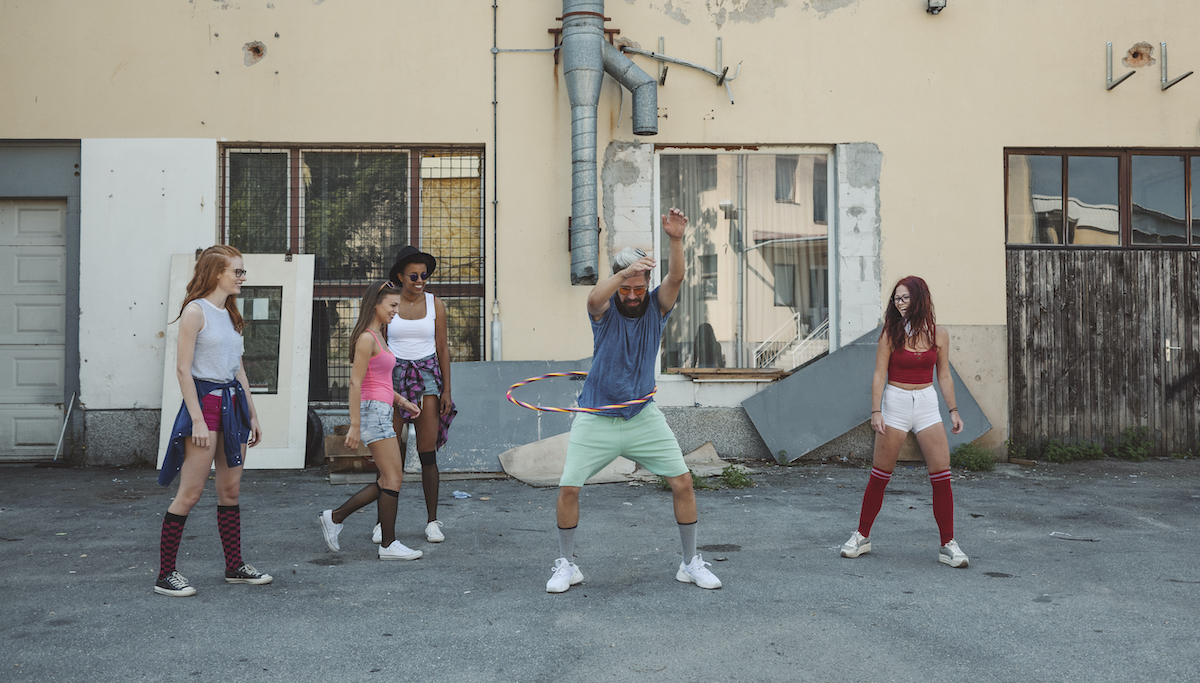 9. Gain unique experiences
When you work as a background actor, you might find you love wearing historic costumes in a period drama like Bridgerton, or iconic outfits like a Star Wars Stormtrooper. You might get a kick out of having your hair and make-up done professionally, or seeing how prosthetics can transform your appearance. You might find yourself shooting in a location you would never have gained access to otherwise, or travelling to new and exciting places you didn't know existed. You could meet other fascinating individuals, or get the chance to show off your talents alongside actors you've admired from afar.
10. It's quick and easy to apply!  
If we've piqued your interest, then we have great news! It's quick, easy and FREE to sign up as a background actor with the Entertainment Partners Casting Portal.
Everyone is welcome, and no former experience is required. Create a profile on our platform and it will be made available to the UK's top casting agents.
Our industry-leading background casting technology powers the UK's biggest productions, including No Time To Die, Wonder Woman, 1917, Bridgerton, The Witcher, Downton Abbey and Jurassic World.
And with the current UK production boom, our agents are always looking for new faces to cast in major films and TV shows.