Blog Home
Streaming Services Expand to Latin America and New Audiences
SVOD providers look to Latin America as a gateway to global stories and new subscribers
October 11, 2022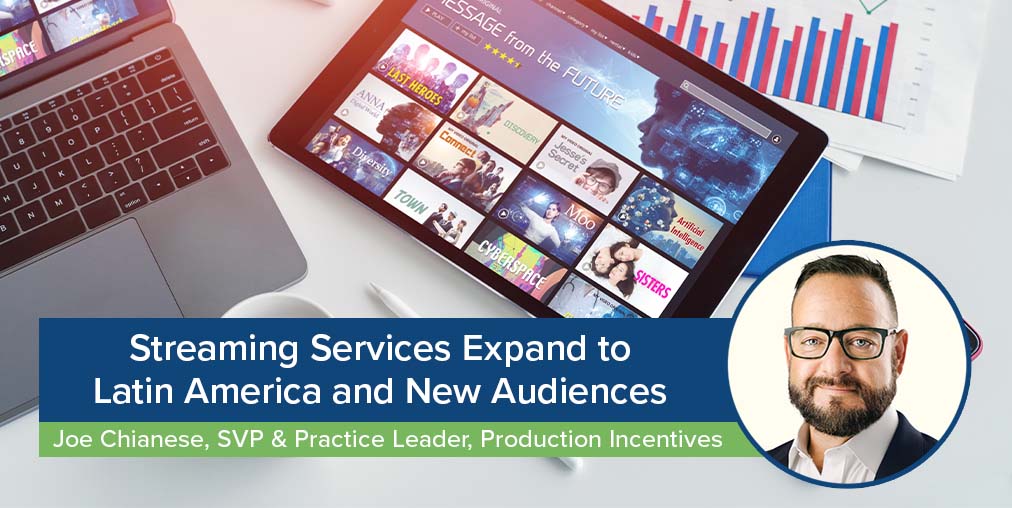 The lifeblood of subscription video-on-demand services (SVOD's – streamers like Netflix, Paramount Plus, Disney+, and HBO Max) are content and subscribers. In the simplist terms, more content means more subscribers, and more subscribers mean more revenue.
Most streaming services already have a significant foothold in North America – 85 percent of households have a subscription to a VOD – now, they look to expand into other global territories where large numbers of potential subscribers eagerly await access to local and global content. Among the most sought after regions is Latin America (and other Spanish and Portuguese speaking territories), which is currently the second fastest growing streaming market in the world.
Latin America currently has nearly 70 million VOD subscribers, but has a population of over 600 million people. Even with estimates that potential subscribers will reach 131 million by 2026 (and streamers like Disney+ expected to climb 260 percent), the potential for growth remains immense. That has driven streamers in the last five-plus years to invest heavily in local productions in Latin America, which is dramatically impacting the production landscape. 
Local investments, global stories
In the last decade, significant money has made its way to Latin America and turbocharged local content in order to court subscribers. Since 2014, Netflix has invested $175 million in Colombia productions (resulting in hits like 'Narcos,' with 33 other series currently underway) and committed to spend $300 million on 50 original productions in Mexico, and 40 projects in Brazil in 2022. Since launching in November 2020, Disney+ has backed 70 original productions across Latin America, and since HBO Max launched in June 2021, it has promised up to 70 original productions by 2023.
Streamers' motives aren't hard to discern. "It's about how much money you invest in a country and the revenue you're going to get in terms of subscribers," says Cristobal Sotomayor, a Chilean Managing Director of the production company 24 Seven Talent. Furthermore, many countries require streamers to create a certain amount of content in that jurisdiction in order to be granted licenses to stream.
The current wave of SVOD Latin American content, however, is about more than financial motivations for streamers. "They are looking for more stories," says Ana Aizenberg, Argentina's Film Commissioner.
"One of the reasons why producers and streamers have looked towards South America is because we have a different way of telling stories", says Sotomayor. That uniqueness has become more appreciated, not just by streamers, but the world. Local content can now find massive global audiences, as evidenced by sensations like South Korea's 'Squid Game,' Germany's 'Dark,' Spain's 'Money Heist,' and France's 'Lupin' and 'Call My Agent.'
Streamers now hope for more. "A year ago, streamers said they didn't want 'global' content — local content for a global audience. They wanted local talent and wanted stories to be local to get more local subscribers," Cristina Garza, SVP, Television Development and Production, Endeavor Content, told Screen Daily in March 2022. "Now it's shifted again and there's a need for more global content."
Latin America is eager to provide the content and storytellers. As José Castro Chacón, Costa Rica's Film Commissioner, tells creators in meetings, "Let's keep thinking about our local stories, local stories for a global audience. If you make your story more understandable on a global level, then you have a higher possibility for success." That success is one shared by both Latin American countries and the streamers.
Success requires infrastructure growth
A need to further develop industry and infrastructure has proven to be a by-product of streamers' growing presence in Latin America. "We're having what we are calling 'a tsunami of productions'," says Brazil's Luiz Francisco Vasco de Toledo, Director of Investments and Strategic Partnerships at Spcine, São Paulo's audiovisual development company. The result? "It's really hard to find professionals in all the areas."
Brazil isn't alone in that struggle. "This has happened in a lot of countries. Everybody's busy," says Chile's Sotomayor. The same goes for Mexico. "People are fighting for vans, equipment; no actor is free, everybody has 20 offers on the table," Mexican producer, Pablo Cruz, told Screen Daily.
The high demand and increased productions have led to shortages in crew, equipment, sound stages, training, and more. Even countries like Brazil – one of the largest and most robust TV and film industries in the region – find themselves trying to keep up with demand.
Despite the challenges, Latin American countries are looking to adapt quickly. Costa Rica is drawing on sixteen educational institutions that can train technical crew to support projects across Latin America. They are also courting guidance from streaming experts, like Rafael Aladjem, ViacomCBS' Unscripted TV Director for Latin America, to navigate how the region can further participate in the content boom.
In Colombia, investments from countries like Mexico have led to growth in equipment rental houses and postproduction facilities. This has also led to a push for training, ensuring locals are knowledgable on how to operate the equipment and facilities, an initial concern for investors. "[Investors] were worried that people did not know how to use the equipment," says Silvia Echeverri, Promotion and Film Commission Director in Colombia. "So, those training programs are starting to open."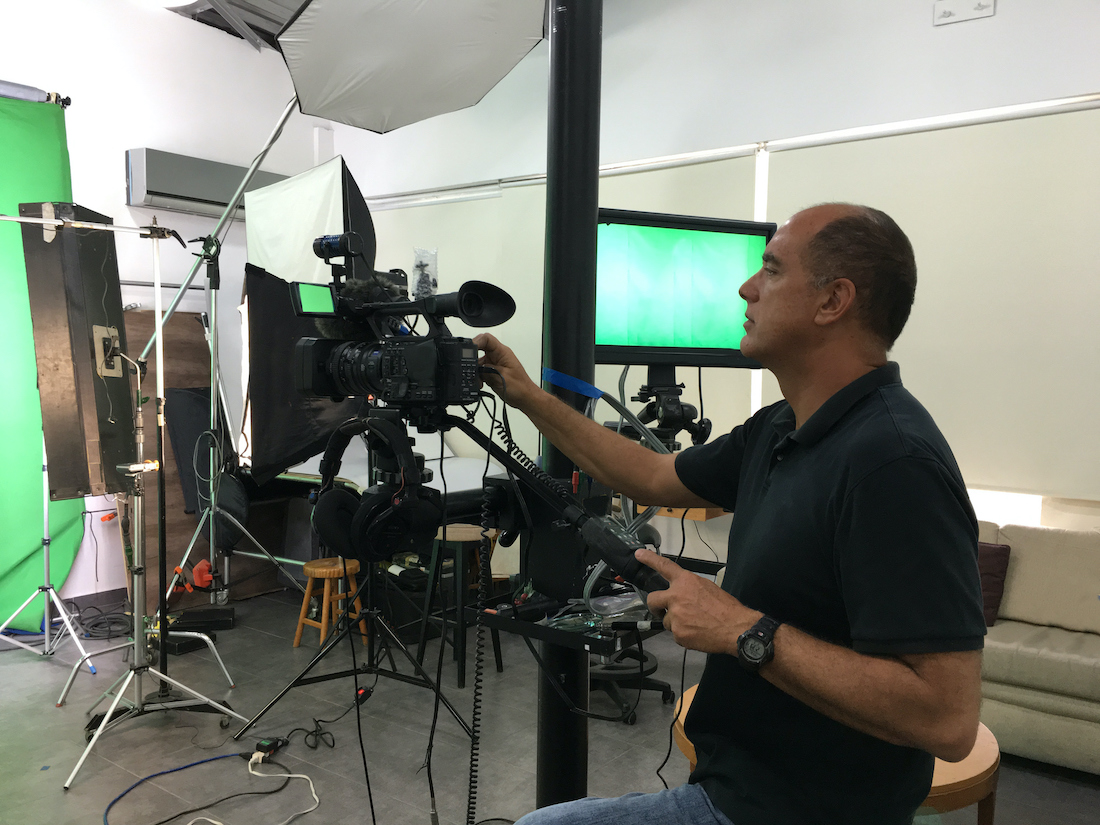 New production incentives aim to boost local economies
Numerous countries are also pushing production incentives forward with the hopes of attracting even more industry to the region. Columbia offers a 20% to 40% rebate/transferable tax credit; Panama's rebate sits at 25%; and Uruguay comes in at 20% to 25%, with more incentives expected from South American countries, as currencies and economies become more stable. And as production demands grow, so too will the development of crew and infrastructure.
Individual cities - like São Paolo and Rio de Janeiro, Brazil – have been fielding investments too, actively campaigning for financiers to fund further infrastructure, such as sound stages, to meet not just current demand but the overall future of the industry. "We are talking about investments that reflect new jobs, and new generations of creators," says Brazil's Luiz Francisco Vasco de Toledo. As such, São Paolo offers a 20% to 30% cash rebate to support the current and future demand. Rio de Janeiro also announced its own incentive program with a 35% cash rebate (note, the country of Brazil does not have a national incentive). In addition, most recently, Buenos Aires announced a 20% Cash Rebate (similar to Brazil, the country of Argentina does not yet have a national incentive).
Interest and investments from streamers are likely to continue coming, with potential VOD streaming revenue in Latin America expected to reach $6.4 billion by 2025, putting the region on the verge of something special: a golden age of Latin American content, propelled by ever more robust infrastructures, and new voices telling local stories that will entertain the world.