Blog Home
Spotlight: Davida Lara, Executive Vice President, Payroll Services
Meet the dynamic leader who challenges what it means to be in payroll
February 18, 2021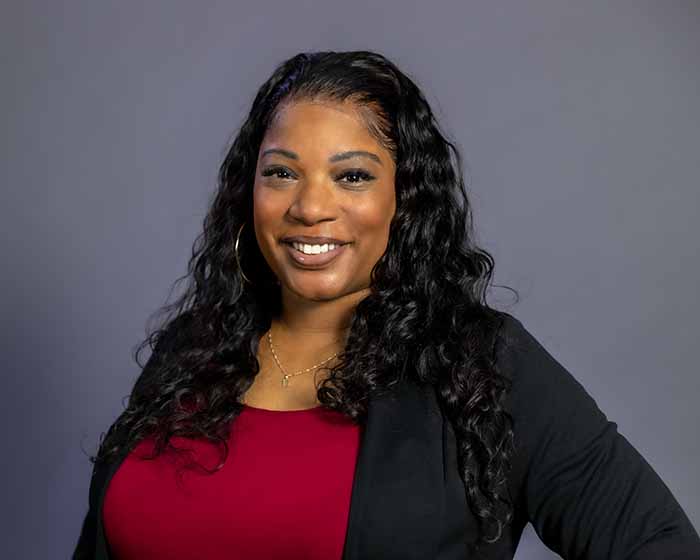 Davida Lara, CCP, Entertainment Partners' Executive Vice President of Payroll Services doesn't fit the traditional mold of a payroll head, and that suits her just fine. With a background that spans 20+ years in industries including music, food, pharmaceuticals, and private equity, Davida leads with passion and takes pride in innovation.
Payroll is the bridge between livelihood and life – it's the lifeblood of the working world. It's fast-paced, exciting, impactful. It's sexy!"
Davida is equally well known for her campaign to change the perception of payroll as dull and inflexible, maintaining that "Payroll is Sexy!" For Davida, payroll isn't about numbers, it's about people and human capital. "You need to understand the people you touch. There are amazing people behind the paychecks we are creating," Davida says. "Payroll is the bridge between livelihood and life – it's the lifeblood of the working world. It's fast-paced, exciting, impactful. It's sexy!"
And that philosophy means that Davida pushes EP's payroll team to reach beyond the traditional role and become a partner to the business, bringing full workforce management support. Her team members are prepared to directly address the very real challenges of the ever-changing laws and regulations, especially during this COVID period, and the need to continuously assess, update, and integrate technology solutions. They don't believe simply referring a client to the legal team is sufficient. Instead, they are ready to articulate the impact of issues like paid family leave, the differences in requirements across state lines in the US and whether someone's interpretation of the law is correct. Under Davida's leadership, payroll brings added value to clients in a true spirit of collaboration.
Immediately before joining EP, Davida was Senior Vice President and Head of Global Payroll for The Blackstone Group, and prior to that she was Head of Global HRIS and Payroll at Harman International Industries, directing system strategy and implementation for more than 23 countries. Davida brings a global perspective to her role, with years of payroll experience serving clients with millions of employees. One of her core takeaways from these years was that fundamentally, everyone in payroll speaks one common language: "You do whatever it takes to overcome any challenge to make sure everyone gets their checks on time."
When the COVID-19 pandemic hit, Davida's philosophy and passionate sense of urgency led to EP's successful digitization of the back offices of film and television production. The result was data flowing through an integrated, efficient, paperless process while preserving the military-level security required. Davida and her team managed the quick transition away from the conventional paper-heavy and manual processes and established the strategies to ensure clients felt confident with their support.
Leading through a crisis when it's even more important that people are paid - and paid on time - is just another day in the life of Davida Lara.