Blog Home
Spotlight: Anthony De La Rosa, Executive Vice President, Residuals
Meet EP's resident residual domain expert, Anthony De La Rosa, and learn what inspired him to enhance and evolve the way we manage residuals
March 8, 2022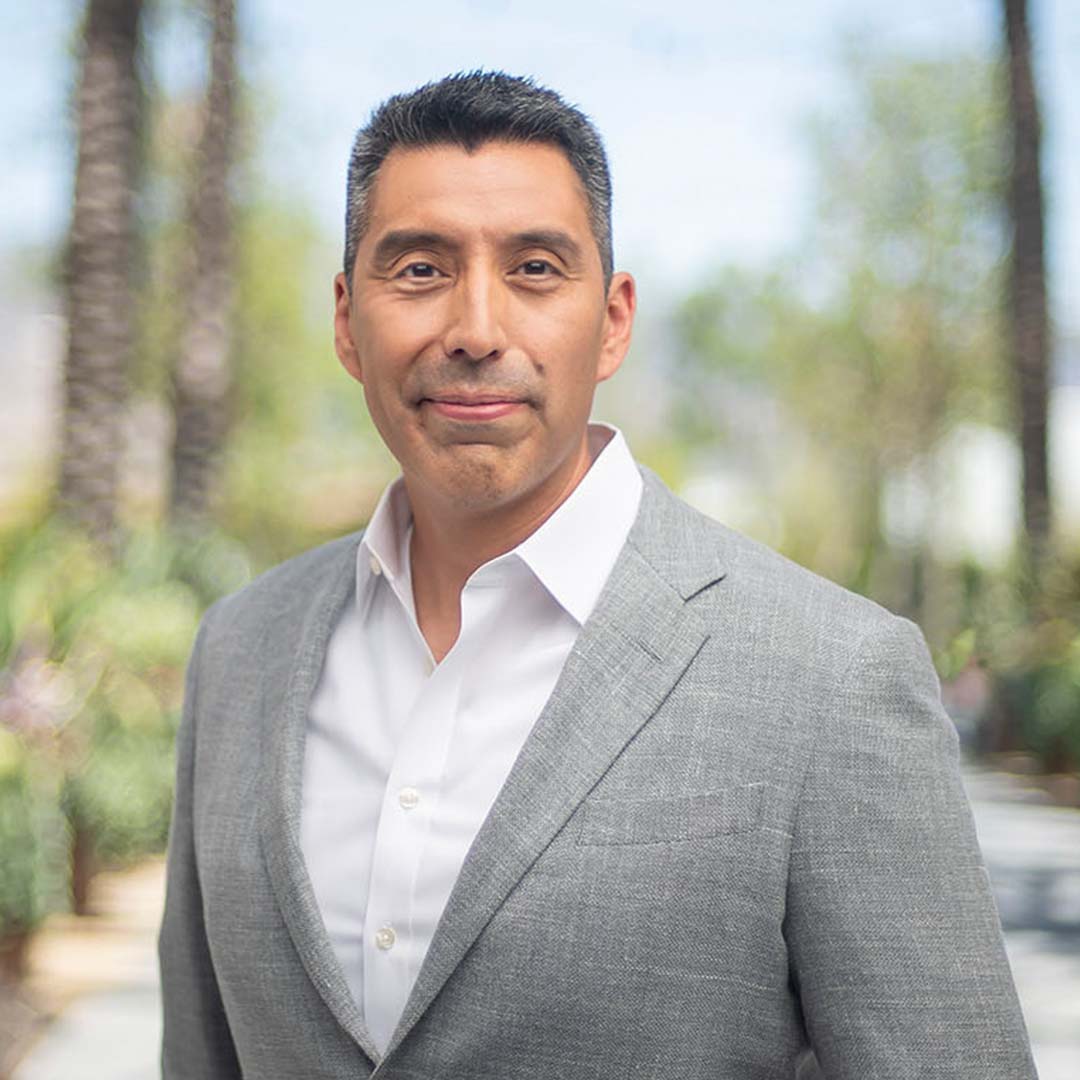 Residuals are a complex and nuanced element of any film or television project's budget. And while the quantities may go unnoticed by many, the slow but steady stream of payouts to directors, actors, writers, and more, can impact a project for years after the cameras stop rolling and the sets are taken down.
As the entertainment industry's largest residual payment processor, the team at EP is known for getting it right, and at the head of this critical domain is residuals expert, Anthony De La Rosa.
In his role as Executive Vice President of Residuals, De La Rosa has dedicated his career to revolutionizing the way the industry manages residuals, and he's the perfect person to tackle this complex initiative.
Professional background
An industry veteran with 22 years of experience, De La Rosa began his career as a journeyman for Paramount fresh out of college and dove headfirst into the production industry. His next stop was at Warner Brothers, where he handled accounting and financial reporting for international territories. The analytical component of that role wet his appetite for complexity, and he eventually found his home in residuals, when he accepted a position at HBO. After HBO Anthony took his first managerial position at Showtime. 
Just before joining EP, he served as the Senior Vice President of Residuals at Lionsgate. There, he directed his own department and managed the acquisition of Summit and Starz. As part of the process, he successfully integrated two additional residuals departments and content libraries into the Lionsgate catalog and was ultimately managing over 6,000 paying assets.
All that to say that De La Rosa really knows his stuff, and he's an incredible asset to any production utilizing EPs services to manage residuals. But what makes his approach different?
A dedication to improving the residuals process
First and foremost, De La Rosa is committed to ensuring every residuals team is equipped with the tools and knowledge they need to be successful - including the right processes, technology, and people.
To plot his path, De La Rosa performed an industry-wide gap analysis on the 'traditional way' residuals were managed. Using insight he gained through many years of working directly with production accountants, residual teams, payroll specialists, and talent - he identified five key issues impacting residuals teams and productions today:
1. Heavy reliance on paper artifacts is resulting in tons of manual work
"Across the industry, residual teams use literal dozens of paper and PDF artifacts when they're doing an intake or setup of talent - including things like contracts, credits, production reports, the list goes on," De La Rosa explains.

"When managing residuals the 'traditional' way, it takes an average of 8 to 12 hours to complete an intake for one person on one show. The bulk of this time - probably 70% - is spent tracking down all the necessary documents. Once the documents are collected, analysts have to manually transcribe hard-coded data from each paper artifact into the system. Then, the client does the same thing on their end. Both teams end up manually auditing what works out to be literally millions of lines of data. It's extremely inefficient."
2. Human error causing significant payment issues
"The traditional way of setting up a product is highly vulnerable to human error," De La Rosa says, "When you're setting up residuals, something that would ordinarily be a minor typo can result in all sorts of issues down the road. Sometimes a cast member is left out of the setup process altogether - an error we call castlist omission. Other times, talent is linked to the wrong product. When you set up a payment, especially one that pays out in perpetuity, you don't want to have a high incidence of error."
3. Data security not getting the attention it deserves
De La Rosa explains, "Some productions still cut paper checks. They don't use ACH payments, which presents a massive security risk. Having privileged access to high-profile talent's personal information is something I take very seriously. I've made it a personal goal to push the industry forward by encouraging our production and guild partners to use digital payment tools and adopt better practices to protect this data."
4. Residuals analysts struggling to keep up
"We're living in 'the golden age of residuals.' Not only is production at an all-time high, but there is also a massive resurgence of old programs - and residual agreements have to be set up for all new content, as well as for every piece of old content that's being re-sold," says De La Rosa.
5. Constantly evolving guild rules and guidelines
Like clockwork, residual rules and regulations set by guilds change significantly every three years. De La Rosa explains, "Updates always coincide with guild negotiation years, and it can be difficult to stay on top of all the changes. Residual teams are also facing more and more complexity with each passing year, as 'new media,' more commonly referred to as streaming services, adjust the way they manage residuals?
In the face of all these challenges, De La Rosa unequivocally determined that the long-standing residual management process is suboptimal, to say the least. The amount of time spent on manual processes combined with high work volume, a high probability for human error, and minimal data security meant something had to be done.
A better way to manage residuals
Under De La Rosa's direction, the engineering team at EP built a residual management and processing software solution that solves all the biggest pain points residual teams face today.
This platform, aptly named SmartResiduals, connects with digital data sources and automatically pulls in all the details necessary to set up a product. This both reduces manual work and increases accuracy, reducing the likelihood of erroneous entries.
De La Rosa explains, "We use logic to create the setup, using the employee master, payroll data, and guild data - which frees our analysts up to engage in critical thinking. Rather than spending their time doing data entry, they're looking for outliers. Empowering analysts to use their brains also increases their job satisfaction and company loyalty."
Increased accuracy is another huge benefit production teams get from using digital data. "An EP SmartResiduals report digitally compares all the data collected from multiple systems. Then, it spits out a reconciliation sheet that analysts review to address anything that doesn't match. What's really great about it is, most of the time, 85% of the data comes in clean," says De La Rosa. Not only does this save a ton of time on the residuals side, but it also helps productions and guilds ensure they have clean data in their systems.
The secret to residuals success: Scalable tools and well-trained employees
When he started at EP, De La Rosa set out to achieve two critical goals. The first was to overhaul an outdated process and provide optimal tooling and support to residual teams while reducing security and liability risks for productions. He did exactly that, with SmartResiduals.
His second goal, which is to train the next generation of residual experts, is a passion project that's still a work in progress. His first-of-its-kind comprehensive residual training program will fill a major gap in the industry and is anticipated to launch by the end of March 2022. The goal is to give aspiring residual analysts a clear path to success while cutting down the ramp-up time it takes to become confident in their positions. De La Rosa says, "Right now, it takes two to three years to train someone to be an effective residuals analyst. Our goal with this program is to reduce that down to one year and then ultimately, six months."
With a holistic approach to overseeing the success of his clients and a deep commitment to the future of his field, projects of any size are in capable hands when they put their trust in Anthony De La Rosa and the residuals team at EP.