Blog Home
Fighting Stereotypes and Rethinking Representation
How TTIE is advancing authentic storytelling in Hollywood by empowering historically excluded writers and educating Hollywood executives.
May 10, 2022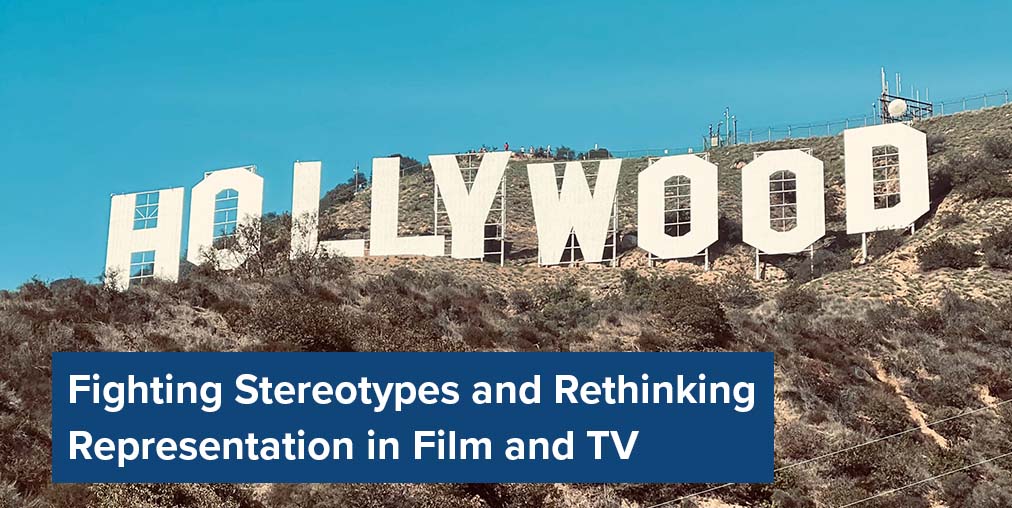 For years, Hollywood has told stories from a specific point of view that excludes or misrepresents a wealth of diverse communities.
How do we expand the horizon and invite these communities into an industry that has ingrained us with a narrow version of storytelling?
Think Tank for Inclusion & Equity, also known as TTIE, is a volunteer organization in Los Angeles on a mission to make that shift. It's a dynamic collective of working TV writers representing a diverse range of communities, including BIPOC, LGBTQIA+, Disabled, and Women who are dedicated to transforming Hollywood from both the top-down, working with studio executives, and the bottom-up, supporting lower-level writers from historically excluded communities.
Research, Education, Community Building, and Advocacy are the pillars of TTIE, supporting their mission to empower underrepresented writers and unite the entertainment industry so that every storyteller can thrive.
TTIE Co-Founder and Co-Executive Producer of 'Vampire Academy' for Peacock, Y. Shireen Razack, explains why this mission is so important, "If a lower-level writer has an amazing story to tell about a specific community, we want to help them grow and make that story come to life. We want to help others, from all the communities, tell the stories that need to be told."
These stories are not the exception, they are the future. Global audiences demand an increase of inclusive storytelling, and with the recent success of projects like 'Reservation Dogs' on FX, and ABC's 'Abbott Elementary', we can only expect these kinds of shows to continue growing.
Research
Nowadays, buzzwords are everywhere as companies use "inclusion," "equity," "diversity," and "accessibility" in their marketing efforts or to highlight the latest featured awareness month. And then, life moves on without much impact. TTIE is dedicated to digging deeper into the meaning behind these words by conducting comprehensive studies and surveys.
This research is translated into reports for lasting change, which can help individuals and studios to make better and more informed decisions, leading to truly authentic stories. In turn, these stories lead to TV shows that have the power to expand the perspective of millions of viewers and capture the hearts of communities who perhaps have never seen themselves accurately portrayed on screen.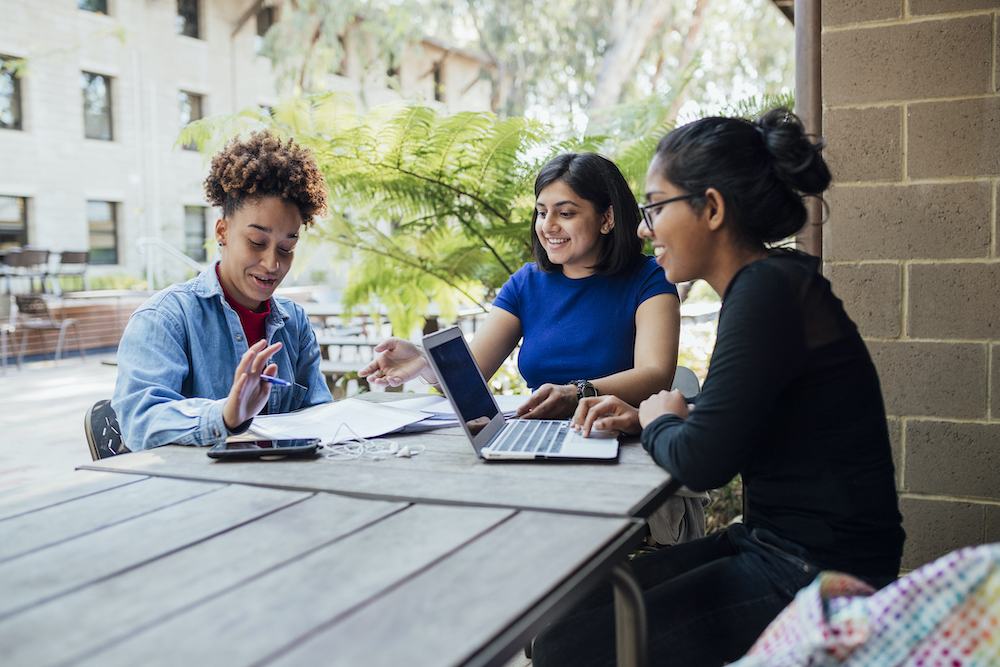 For the past three years, TTIE has released an annual report that quantifies the experiences of working TV writers. The report is a cornerstone of their work that is unique to TV writers, curated in partnership with leaders in entertainment, such as Women in Film and the Geena Davis Institute on Gender In Media Writers Guild of America, East.
Last year's report titled, "Behind The Scenes: The State of Inclusion & Equity in TV Writing," tracked important issues of representation in staffing, the writer's room, and development, as well as the experiences of historically excluded TV writers around bias, discrimination, and harassment.
These annual reports include both data and quotes from the experiences of historically excluded writers who are facing pushback as they navigate their way through the entertainment industry. Equipped with this data, TTIE leadership is both educating studios and validating the experiences of historically excluded writers on how to make systematic change for more authentic storytelling.
TTIE is excited to announce their 4th annual Behind the Scenes Report will be released on May 24, 2022! Be sure to follow along with them on Twitter or Instagram to be the first to know!
Factsheets
The annual reports are designed to instigate action, and TTIE's Factsheets are one of the many resources that have resulted from these ongoing studies. These are tools shared among writers and distributed among studio writer's rooms to inform authentic storytelling in developing honest characters from historically excluded communities.
Factsheets, which range from 1-8 pages, are documents that give a brief overview of historically excluded communities on screen, explaining how they are misrepresented in stories we've seen in the past. These communities include: Disabled Persons, U.S. Military Veterans, Middle Eastern & North African People.
While the factsheets are not meant to be used in lieu of hiring historically excluded writers, TTIE sees them as conversation starters that provide examples of how each community can and should be authentically represented. These factsheets, used as tools, act as a primer for writers and studios alike to tell better stories.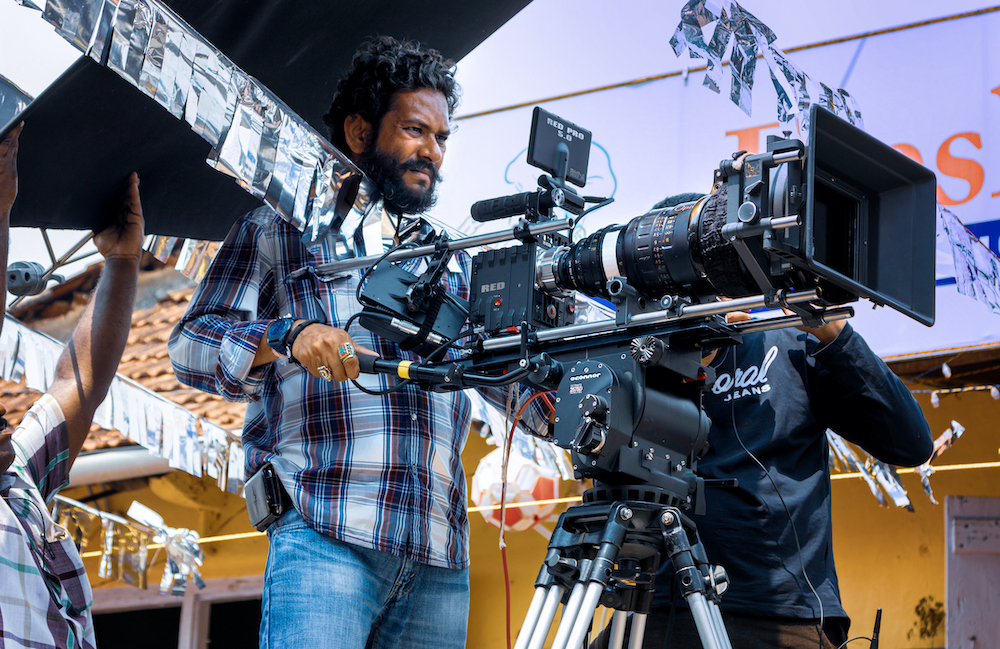 TTIE Factsheets are a source of hope in expanding Hollywood's narrative horizon, according to Danny Tolli, TTIE's Captain of Communications and Producer on the CW's 'Roswell, New Mexico.' He shares, "The most uplifting moment is just seconds after we drop a factsheet, when our friends and allies promote TTIE's work. And then watching new executives, writers, and audience members go ecstatic over representation and visibility of their communities that they haven't seen before. It's remarkable and a nice reminder that this work TTIE does matters. I feel empowered because it speaks to my identity."
The most recently released TTIE #WriteInclusion Factsheets is a packet of 8 factsheets on the different communities within the LGBTQIA+ umbrella, which can be downloaded here.
Community Building + Advocacy
While factsheets and reports are beneficial for long-term change, the day-to-day challenges can be discouraging for the working, historically excluded writer in the trenches, pursuing their dream. To instill confidence and help these writers navigate career obstacles, TTIE is cultivating a community for them to network and voice their experiences so they can advance.
"For a long time, I thought I was the only one," admits Katherine Beattie, TTIE's Steering Committee Member, Supervising Producer of 'NCIS' on CBS, and member of the Disabled Writers Committee of the Writers Guild. She continues, "I'm a disabled writer and disabled people are by far the most disproportionately underrepresented people in Hollywood. When I discovered TTIE, I realized there were others like me who felt the same and I had a platform to ask questions, like 'What are the tips and tricks that you can use to be successful?' 'And how can I apply them to what I'm going through?' The community within the TTIE Steering Committee, and the broader TTIE community at large who are involved in our events, have been the most beneficial part of me being involved in this organization."
TTIE's community building programs and advocacy initiatives include: 
Events

(IRL and Virtual) in partnership with other entertainment organizations, including the WGA, Women in Film, and with a purpose to empower the collective industry and better reflect the lived experiences of marginalized communities, as well as guide writers' rooms toward more forward-thinking storytelling

Amplifying

database

of historically excluded writers for hire
TTIE's Steering Committee is dedicated to channeling their collective resources and expertise for every level of writer and the C-Suite (CEO's, CFO, etc.) as Y. Shireen Razack explains, "When historically excluded writers go into a meeting, they are being asked to market themselves on their pain, and that is very difficult and emotionally challenging…So we give them [writers] tools to protect themselves. Then, we teach showrunners and execs on how to run a more inclusive room and how to shift their lens if they're giving notes on a project about a community they are not familiar with."
Join the TTIE journey
Ultimately, TTIE is dedicated to building a future where authentic representation is the norm from the writer's room to the screen because storytelling is about capturing the human experience no matter the race, sexual orientation,  gender, nationality, or abilities of a person. Everyone deserves a chance to share their lived experience and write stories that matter to them and their communities. And as the stats continue to show, offering a wider lens that includes diverse communities leads to growing audiences who are craving fresh content that acknowledges our changing social climate.
If you're a writer, studio executive, or an ally of TTIE's efforts, they invite you to learn more about their initiatives or donate toward building a future of improved working conditions for all TV writers, especially historically excluded communities, to thrive.
Entertainment Partners is a proud partner with TTIE and is working to amplify their efforts by building a robust resource library of social videos, articles, and an upcoming webinar. To stay updated, follow Entertainment Partners on all social platforms and sign up for the newsletter so you too can be part of shifting the lens of Hollywood toward a more authentic view of storytelling.