Blog Home
8 Things You Might Not Know About Movie Magic Budgeting
Find out how to get the most out of Movie Magic Budgeting, Entertainment Partners' leading production budgeting software.
July 5, 2023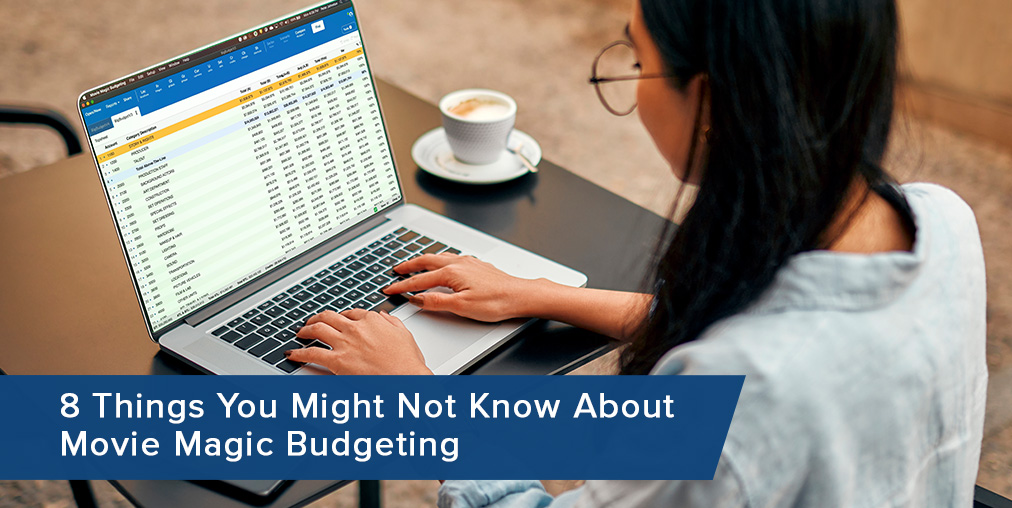 Movie Magic Budgeting is the industry standard for managing production budgets. It's perfect for simplifying your production budgeting, estimating and reporting. 
In addition to being the industry's leading budgeting software, Movie Magic Budgeting is supported by a global team of production finance, technology and product experts who regularly roll out updates to ensure it remains ahead of the curve.
On the heels of our latest release, we want to help users capitalize on some of our new (and lesser known) features. So, here are eight things you might not know about Movie Magic Budgeting.
You can access your budgets on any computer
Movie Magic Budgeting is cloud based, which means you can access it from any computer. This is not only handy for anyone wanting to access their budget on location; it also removes any worry about security. Gone are the days of unsecure file transfers from desktop to laptop; just log into the Movie Magic app from any computer and your budgets will be waiting. 
You can save time with pre-set favorites
Everyone has their favorites: favorite movie, favorite color, favorite snack from the craft table (you know it's true). Everyone also has their favorite way of working. With Movie Magic Budgeting, you can store your frequently used tools in your library (including Fringes, Globals and Sets), which means you can quickly set up new projects in just a few clicks.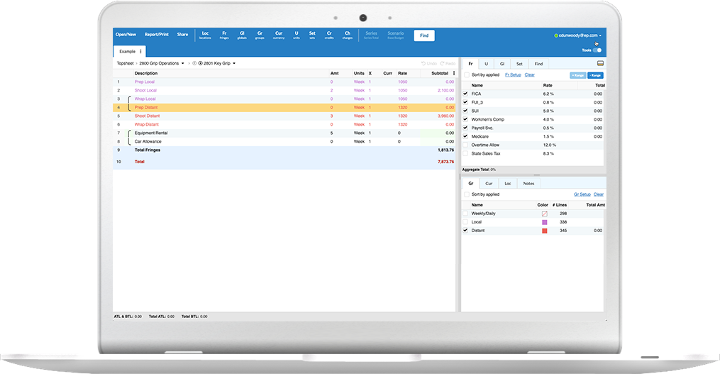 You can build a tailored cover page for your reports
In Movie Magic Budgeting, it's quick and easy to build a report cover page with assumptions, comments, remarks and other data, which can be useful when you want to provide your production partner or studio with more detail. You can even insert data from your Budget Info, Globals or Reference tags, so you don't have to retype them if they change. Find yourself using the same cover page again and again? Save it as a template and it will be ready to go in seconds!
You can export your entire budget to Microsoft Excel 
Great news! Following our latest update, you can now export your entire Movie Magic budget as a Microsoft Excel file, including Budget Info, Fringes, Groups, Globals, Sets and Locations for each detail line. Finalize your budget in Movie Magic Budgeting then quickly and easily export it to Excel to create customized reports, cashflows and more.
You can work in two budgets at once
Movie Magic Budgeting has a handy split-screen mode which allows you to work on two budgets at once, without having to manually move or resize multiple windows. This makes things a lot easier if you want to work off an earlier budget or compare details across multiple budgets.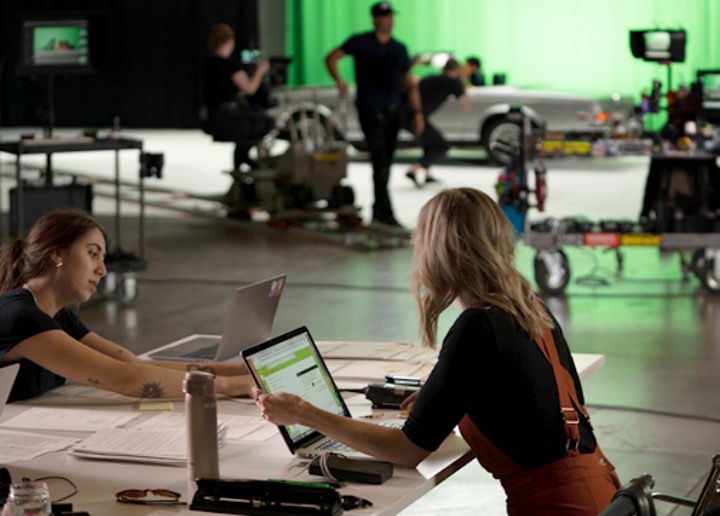 You can plan for different scenarios
The sub-budget workflow in Movie Magic Budgeting allows you to create filtered versions of your current budget for sharing, comparison or scenario planning. This is a quick way to generate a new budget version without changing your original budget. A sub-budget is a fully functioning budget and can be edited, modified, and updated just as an original budget would be. You can also filter and choose what to include in your sub-budget (e.g., by isolating a specific group, currency or location).
You can upload your budget to SmartAccounting in seconds
If you're using Entertainment Partners' leading cost management solution, SmartAccounting, you can securely import your budget directly from Movie Magic Budgeting complete with GL codes, accounts and attached sets. Save time, eliminate errors and ensure your chart of accounts is aligned between production tools. 
You can get up to speed in your own time with EP Academy
Movie Magic Budgeting is an intuitive, easy-to-use platform designed by people with a deep understanding of the complexities of production and the ever-changing issues facing finance professionals. That said, it can be daunting to have to learn new software – especially when you're in a hurry to get your budget signed off in time.
Get up to speed in your own time with our EP Academy Course Movie Magic Budgeting Basics. FREE for a limited time, this online course takes you through the ins-and-outs of production budgeting, estimating and reporting so that you can hit the ground running on your next show.
Get your free coupon code today!