Blog Home
Editorial Spotlight: Nancy Savoca
In celebration of Women's History Month, director and producer, Nancy Savoca, shares her experience in Hollywood
March 23, 2021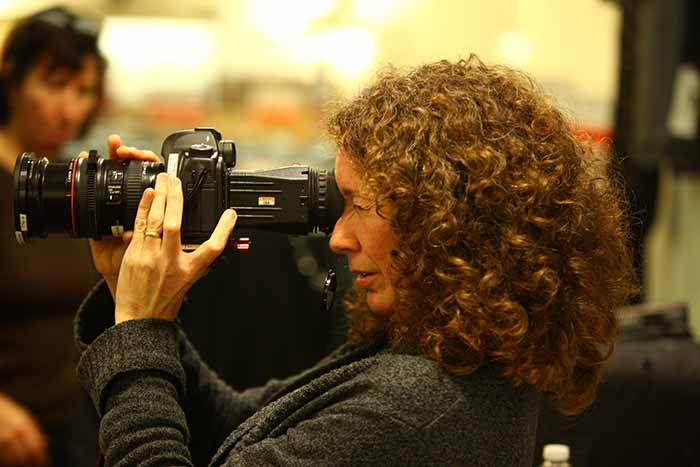 By: Guest Contributor Nancy Savoca
What does it mean to me to be a woman working in entertainment?
It's been a privilege and an honor to work in entertainment for the past 30+ years. I'm grateful for all the opportunities I've been given and I'm grateful to still be here and excited about new projects. Having said this, I'm keenly aware that there has been - and still remains - a great disparity in our industry. When I first started, I saw it but felt that the best way to deal with it was to just show up and do the best work I had in me. But over the years, I've realized that these problems have never been about merit. It's about a form of tribalism, a prejudice folks have that has made them gravitate towards people who are like them, or who fit the description of what they think a filmmaker should look like. On the one hand, that's very human, but on the other hand, it has made the industry blind to the talent that exists outside their comfort zone. So, my doing the best I could over all these years didn't solve the larger problem of bias in our industry. We need to remedy this at a systemic level. And it appears that many people are starting to feel the same way. That's why I'm very excited to be here at this time.
How does having women behind the lens and making stories change Hollywood, or change the culture?
I appreciate that this is Women's History Month but I must say that, as a woman, I cannot separate women from filmmakers of color (especially since half of people of color are women ☺) or filmmakers who are LGBTQ. I think having all kinds of people telling stories absolutely changes Hollywood for the better. I grew up knowing a lot about what makes a (white, straight, American) male tick. I often put myself in the place of those anti-heroes of the 60's and 70's films that I love. I identified with them. Go figure? I was a girl! And yet their qualities were universal. I think it's cinema's greatest gift to allow us to become others. Like this year, I watched Judas and the Black Messiah or The Assistant or The Half of It and I became Fred and Jane and Ellie. It's amazing.
How has the experience of a being a woman in Hollywood changed since I got my start?
There were fewer women filmmakers when I started. Although I loved the films of Shirley Clarke and Agnes Varda and Maria Luisa Bemberg, I had a much longer list of favorite male directors, only because there were so many more of them. And let's face it, no one at film school in the 80's was teaching us about women filmmakers and other filmmakers of color who were pioneers in early film history. They were our predecessors. That would have been inspiring! But I do feel there's a shift towards inclusiveness right now. And, although I've seen this before in starts and stops, I feel there's a deeper commitment this time around.
I'm excited for all of us!