Blog Home
A Ticket to Paradise
Island Incentives Bring Productions Ashore
January 26, 2022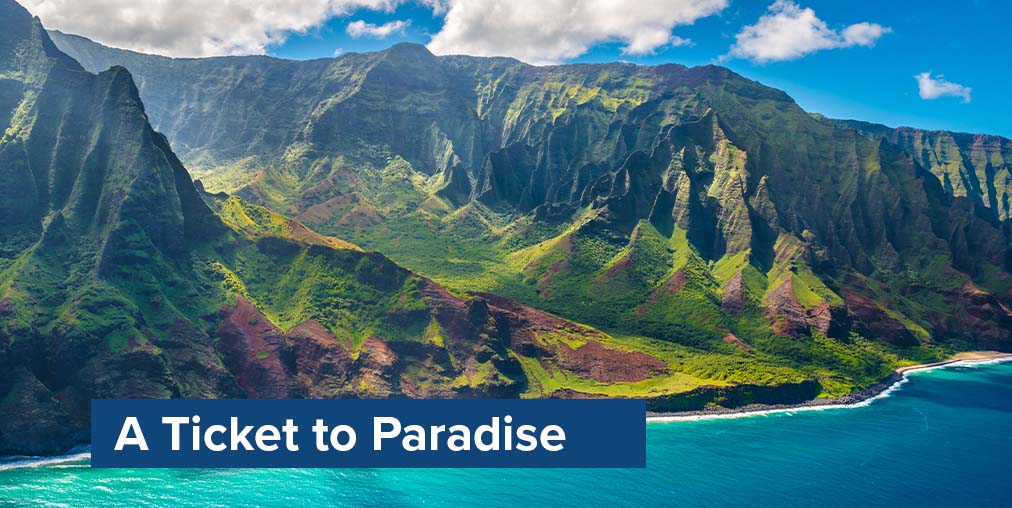 When the first COVID-19 lockdowns eased in the summer of 2020, some productions began to turn to previously overlooked shooting locations: islands. 
Even before COVID, islands – in Southeast Asia, South Pacific, the Mediterranean, and Caribbean – were appealing because of their shoot-friendly climates, diversity, infrastructure growth, and generous incentives.
Since the pandemic began, islands' inherent isolation and often low number of COVID cases have only enhanced their appeal. Productions are either discovering them for the first time or deciding to use them more often, for everything from commercials to reality TV.
Here's a look at exactly what makes the islands of the world enticing options for all kinds of productions.
Varied Filming Locations
The benefits of their location rank among the top reasons to shoot on production-friendly islands. Numerous islands – including Dominican Republic, Puerto Rico, Cayman Islands, Hawaii, Mauritius, the Philippines, Fiji, Malta, and the Canary Islands - offer vacation-worthy climates that lack season changes. That consistent weather makes them ideal for year-round shooting.
Furthermore, given their frequent proximity to the equator, islands tend towards geographical variety, packed in a conveniently concentrated land mass. It's not uncommon for such places to have mountains, cities, beaches, jungles, deserts, and more, affording an almost one-stop shop for location types.
Some islands in the world also offer logistical benefits. For example, because places like Hawaii and Puerto Rico are U.S. territories, no visas are required, banking and currency are the same, as are copyright laws, making production coordination an easier task.
Growing Economies and Infrastructure
Because of generous incentives, many islands are experiencing tremendous growth as more productions choose them as alternatives to mainland shooting. Many islands were minimally affected by COVID and it was easier to vaccinate their populations, giving them a "safe haven" status that has only added to their dramatic increase in production in recent years. 
In the Dominican Republic alone, the number of foreign productions in the last 18 months has surpassed the total number in the last five years. Production scope has expanded too. Once the Dominican Republic hosted indie movies with $15 million budgets. Now, they're seeing films budgeted up to $100 million.
Some islands – like the Philippines – have turned to introducing incentives to further promote themselves and their growth. Such growth doesn't just benefit these islands, but also further benefit productions. The more productions that come, the more an island's infrastructure and resources boom to respond to the increased demand. Some islands – like Fiji or Mauritius – haven't made that turning point yet, but Hawaii and several Caribbean islands have seen film schools, post-production facilities, and state of the art sound stages spring up.
In addition to being island countries, the Dominican Republic and Malta also offer some of the world's most sought after water tanks. Malta Film Studios boasts of one indoor tank and two large exterior water tanks situated along the coast and therefore enjoying a natural horizon. They are amongst the largest in the world. Pinewood Dominican Republic offers unique water filming facilities in the heart of the Caribbean, including the Horizon Water Tank that is situated within an 8-acre water effects facility.  Additionally, as more productions come, the more local crews will grow, gaining hands-on experience that can then be channeled right back into other foreign productions.
Production Incentives
As mentioned, islands throughout the world offer some of the most generous incentives. Here are a few examples: 
The Caribbean: In the Dominican Republic, foreign productions receive a twenty five percent total tax credit applied to eligible spend, which includes payments made for foreign payroll. Withholding tax, meanwhile, can be as small 1.5%.
U.S. Territories:
Puerto Rico provides 40% coverage in expenses, plus 20% on non-resident cast & crew (which is subject to withholding tax). And while its $50 million cap was lowered to $38 million during COVID, a current bill proposes to increase it to $100 million per year.

Hawaii offers a refundable tax credit of 20% of qualified production costs for projects shot on Oahu, and 25% for those in Maui, Hawaii and Kauai counties. There is an annual $15 million cap on credits for a particular production, and $50 million cap on aggregate credits dispersed to all productions 
Africa: Mauritius, a U.K. commonwealth, offers a cash rebate of 30% for qualifying production expenditures. Some project types can receive up to 40%
Southeast Asia: The Philippines introduced new incentives at the beginning of the pandemic, including one called the Film Location Incentive Program (FLIP) which grants qualifying international projects a 20% cash rebate 
The Mediterranean:
Malta raised its cash rebate in January 2019 from 27% to 40%. That's a

30% base rebate

, and for films which portray Malta as Malta and/or have special Maltese cultural content, the rebate can be as high as 35%.  If the Malta Film Studios (

aka

 water tanks) forms part of the expenditure then the rebate can reach 40%.
The Canary Islands offer a 45% to 50% rebate for non-Spanish productions that shoot there
The South Pacific: Fiji offers a huge 75% tax rebate, which counts among the highest in the world. Unlike some incentives, Fiji's rebate also has no minimum percentage requirements regarding how much of a film must be shot there.
Diverse Production Crew
With Hollywood's push for diversity, equity, and inclusion across the industry, one benefit of island shooting – especially in the Caribbean – can be easily overlooked. "In most islands in the Caribbean, white people are a very small minority. People of color are a majority," says Albert Martínez Martín, chief operating officer of Lantica Media, a Dominican Republic media company. "Filming in the Caribbean means supporting what the U.S. thinks of minorities and they are majority in countries."
Filming on islands offers a tremendous, well-rounded shooting opportunity for productions. They offer beautiful locations with compellingly generous incentives and growing infrastructure. But they also afford the chance to honor the industry's push towards greater progress in diversity, equity and inclusion.
To stay up-to-date with changing legislation and production incentives, visit our production incentives site and utilize the industry's leading team of production incentives experts and tools.